Entry now open for 2022 Paris-Roubaix Challenge
The 2022 Paris-Roubaix Challenge lets thousands of amateur cyclists tackle the legendary pavé of northern France the same weekend as the pro race on April 16 2022
Arguably the greatest one-day race in cycling, Paris-Roubaix is also one of the toughest with a well-earned nickname of "Hell of the North".
Photo: Thousands of amateur cyclists in the Forest of Arenberg at Paris-Roubaix the day before the Pro's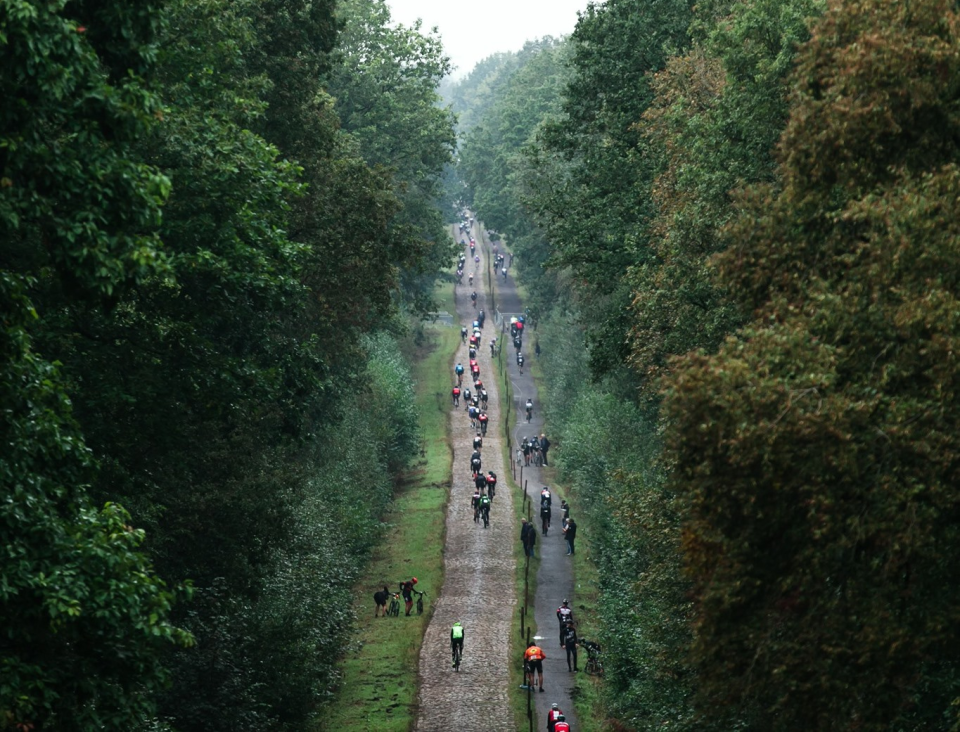 Three distances are on offer for amateur cyclists: 170km, 145km and 70km.
Early-bird entry to the Gran Fondo which opened on November 25th, costs from €25 for the 70km route, €35 for the 145km route or €59 for the full 170km route.
Whichever route you choose, Paris-Roubaix offers a fantastic opportunity to sample the best of one-day racing at your own pace in the company of thousands of cycling enthusiasts.
For more details and to enter, visit www.parisroubaixchallenge.com
Photo: After you tackle the challenge, celebrate with Beer, Frites & Mayo and watch the Pro's go head to head