Vermont Gran Fondo returns to infamous 4 GAP LAMB ride
8th edition returns with the classic LAMB century, a rite of passage for every cyclist!
Taking place on June 25, 2022, the Vermont Gran Fondo showcases the Green Mountain's quiet, challenging climbs and breath-taking views, hailed as the best road biking in New England, it has earned the status of the state with the most climbing on Strava, arguably one of the toughest Gran Fondos in North America.
Known by locals as the LAMB century ride for 4 infamous climbs; Lincoln, Appalachian, Middlebury and Brandon Gaps. The Gran Fondo route covers 109 miles over the 4 gap climbs, with a whopping 10,350' of climbing!
Photo: The breath-taking Green Mountains of Vermont, a cyclist's playground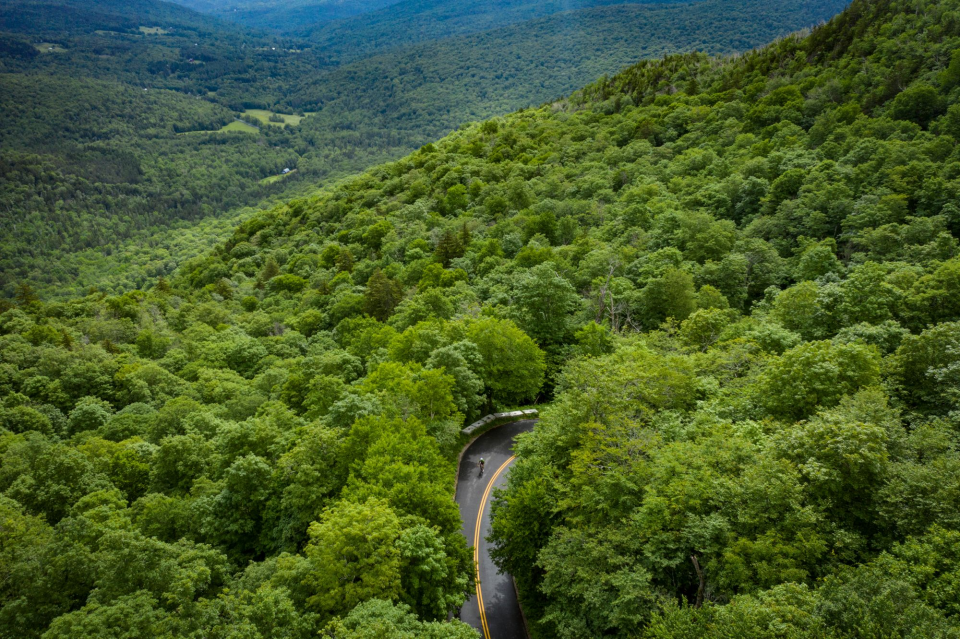 The Lincoln Gap is where the real challenge begins, with stretches reaching 24% gradient and an average 17%, it is officially confirmed to be the steepest paved mile in the U.S., according to Bicycling Magazine and one of the world's steepest climbs by the Global Cycling Network (GCN).
Such is its reputation, the Northeast's Premier Gran Fondo attracts hundreds of cyclists from all over North America and the worldwide, especially those who love a real climbing challenge!
This year's event will again feature the Green Mountain Gap KOM & QOM challenge and its coveted trophies. This year we'll be focusing on the pinnacle climb, the Lincoln Gap!
Photo: The Lincoln Gap is the steepest paved mile in the U.S. with a stretch at 24%!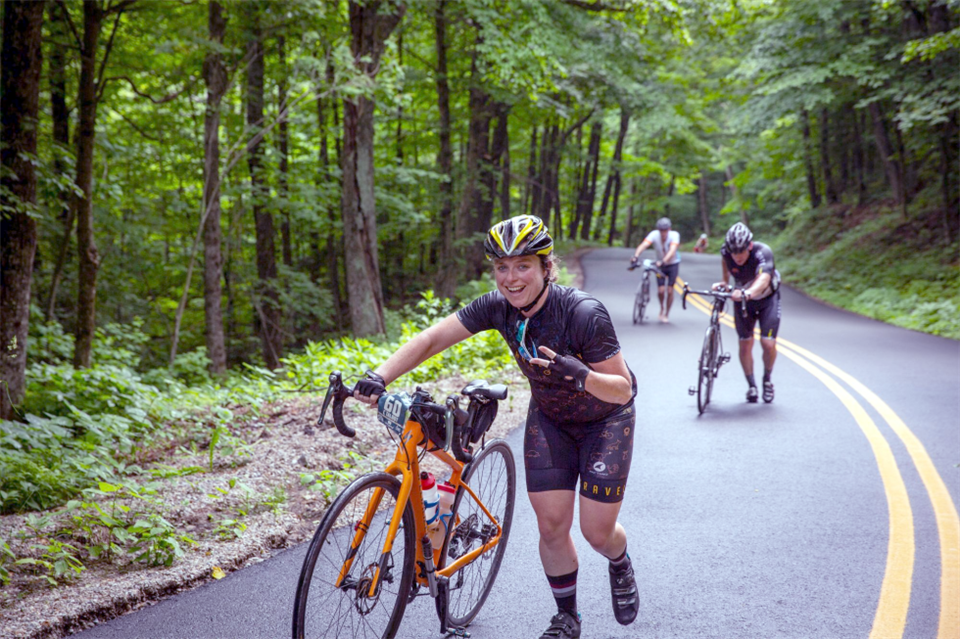 Fear not, despite its formidable reputation, there is a route for everyone including the 40 mile Piccolo Fondo(no caps) and 80 mile Medio Fondo(2 gaps) to cater for all abilities of cyclists who want to enjoy a challenging day out in the Green Mountains.
The routes include stretches of iconic Vermont dirt roads, which are hard packed and easily ridden on road bikes.
Photo: A route designed for a challenge, and yes, there will be dirt*...this is Vermont!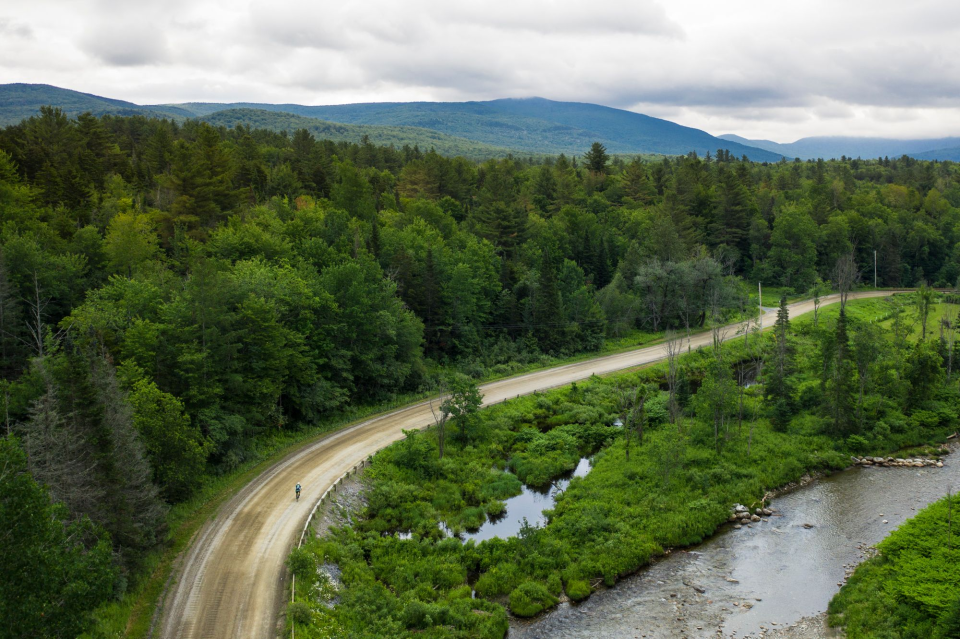 The 40 mile Piccolo Fondo remains the same as previous years with no gaps to climb and 9 miles of hard packed gravel. The Piccolo will be a great ride for those who want an easier ride and soak up the atmosphere and still includes a healthy 2,700 feet of climbing.
For those looking for something a bit more challenging, the 80 mile Medio Fondo includes climbs of the Middlebury and Brandon Gaps, 9 miles of hard packed gravel and around 6,000 feet of climbing; it represents a real challenge in its own right!
Photo: Three distances cater for all abilities of cyclists - enjoy an unforgettable ride around the Green Mountains.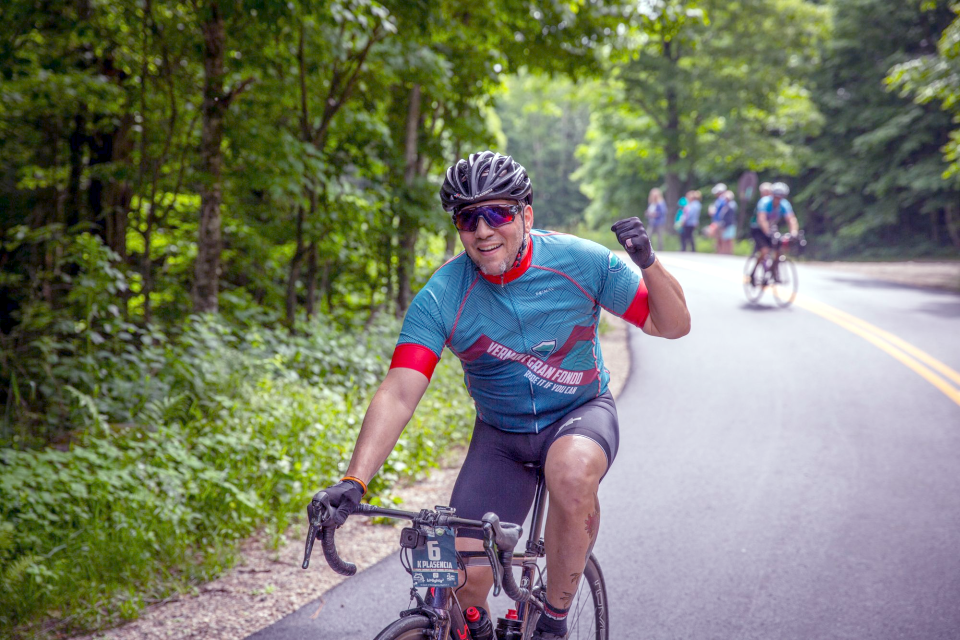 From the very beginning, the Vermont Gran Fondo has always had a special emphasis on rider experience, testament by its sell-out status in previous years.
There are fully stocked rest stops and toilets with the foods you expect at an endurance cycling event (PBJ, Hammer Fuels and Fluids, an assortment of fresh fruits), plus a variety of specialty treats.
The three amazingly scenic, challenging, and well-marked routes are signed marking every turn, with cue sheets, route maps at each rest stop, and course marshals to help guide you.
Photo: There are fully stocked rest stops and toilets with the foods you expect at an endurance cycling event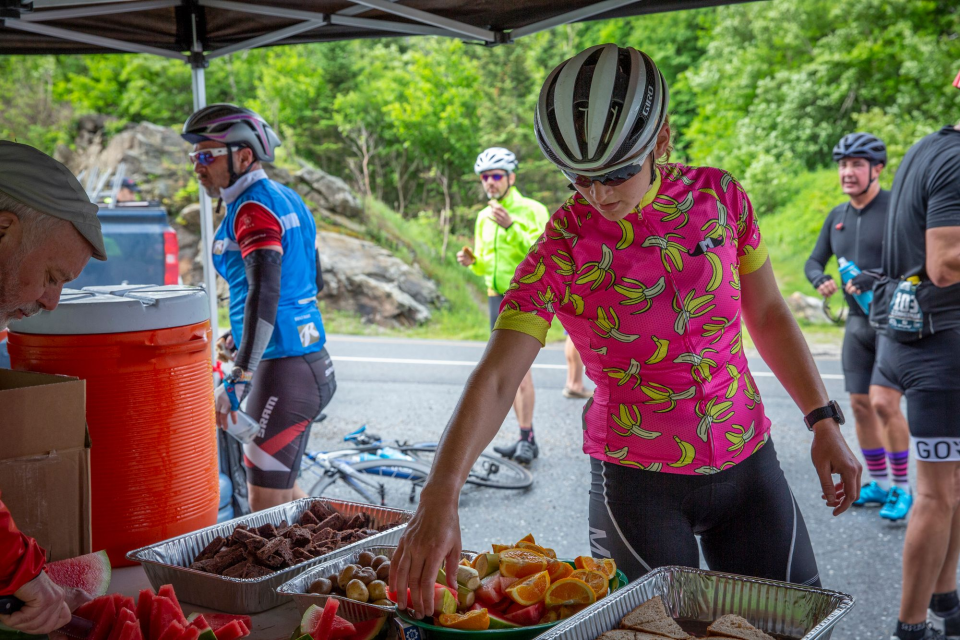 There is full moto, mechanical and SAG support along all three courses.
Photo: Rest assured you'll be looked after, enjoy Pro race support out on course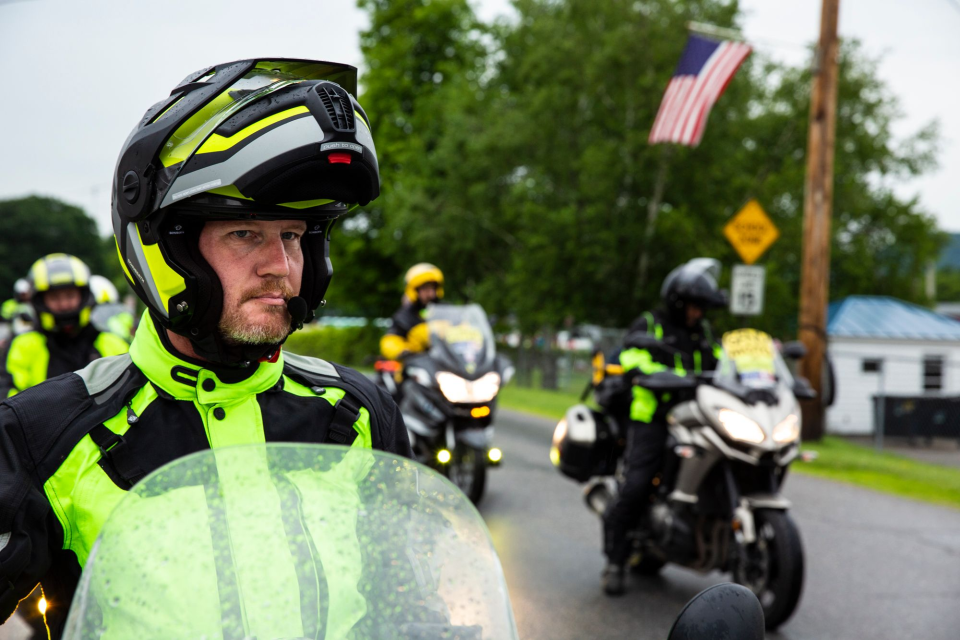 Afterwards you can enjoy the much-loved après ride after-party with local food and brews while swapping stories and enjoying the sunset, all at the Bristol Recreation Club in Bristol, VT.
Photo: farm-to-spoon ice cream at the apres Ride after party!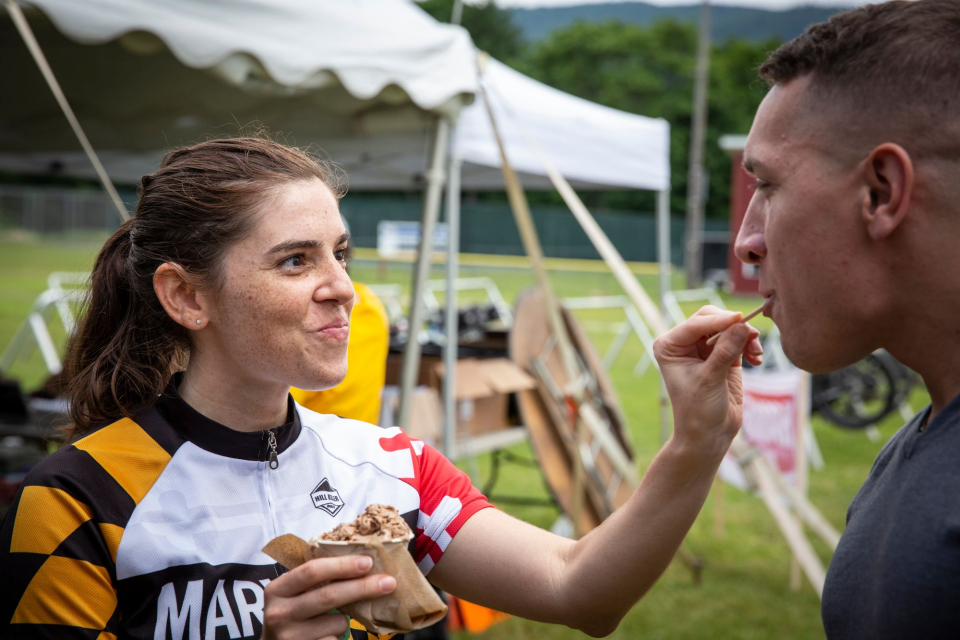 Enjoy local food, locally-produced beverages (beer of course!) all in the massive party tent.
Entry into the party included in your registration fee.
For those travelling from afar, there is a comprehensive list of local lodging options here for you to enjoy your experience and time in the Green Mountains of Vermont.
Photo: You will be rewarded at the finish line festival with wood fired pizza!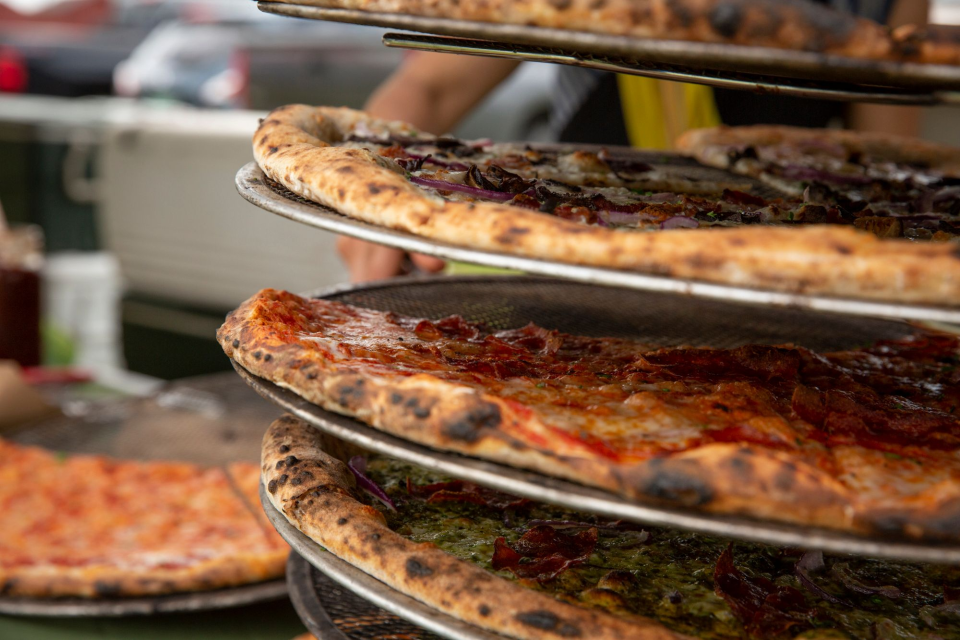 Every cyclist should add the Vermont Gran Fondo ride to their Bucket List at least once, and once it's checked off, do it again. If the stunning views of the Green Mountains don't take your breath away, the climbs will!
Register NOW to Secure a Place
Only 750 places are available for the 2022 edition so early registration is advised to secure a place well in advance, registration closes early on June 1st.
For full details please visit: http://vermontgranfondo.com or click the register now button.
RIDE IT IF YOU CAN!