Egan Bernal lists all of his broken bones and injuries and vows comeback
Egan Bernal has listed his injuries from hospital in Colombia and assures his followers and fans he will be back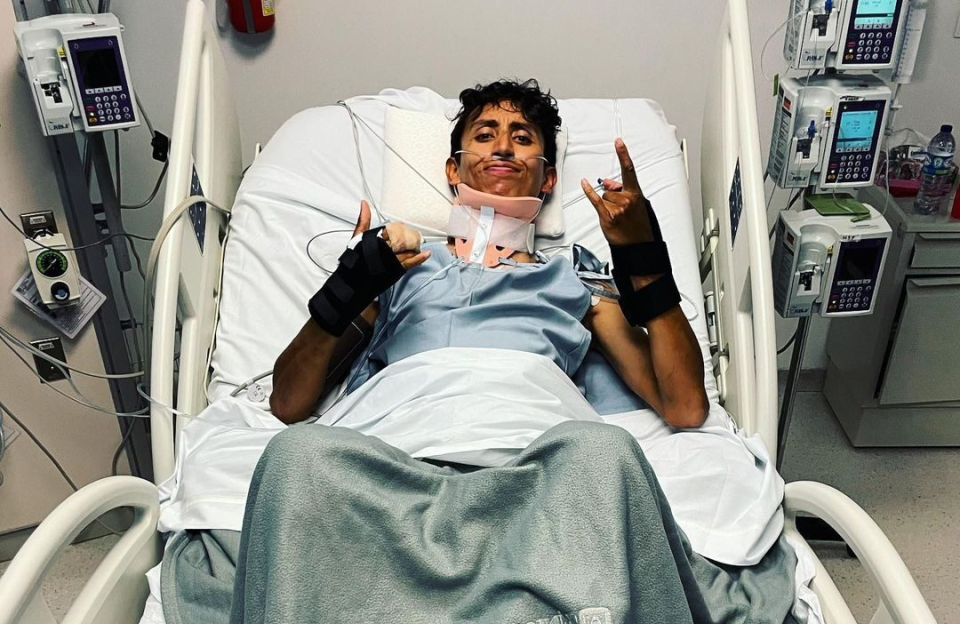 The Giro d'Italia champion and 2019 Tour de France winner was on a training camp with his Ineos Grenadiers team mates when he hit the back of a bus which had pulled into the roadside.
Bernal was on his TT bike alone just ahead of the training group and appears to have hit the bus with very significant force. He has undergone several surgeries, including a final operation on his spine yesterday.
The 25-year-old remains in intensive care in Clinica Universidad de La Sabana in Bogota and a statement from the facility said his latest surgery had been successful.
Bernal previously said he had almost died in the crash and had beaten a 95 per cent of being paralysed. In his latest social media posts this evening, Thursday, he listed his injuries as follows:
- 11 broken ribs
- Broken femur
- Broken ball joint (hip or shoulder)
- Fractured T5-T6 (vertebrae in mid back)
- Fractured odontoids (vertebrae where spine meets skull)
- Broken metacarpal (finger bone closest to knuckle)
- Broken thumb
- Lost tooth
- Perforation of both lungs
Previous statements referred to fractures in the bones around his mouth and a broken kneecap, though Bernal did not refer to these injuries.
"I almost killed myself, but you know what? I am grateful to God for putting me through this test," Bernal said, "It is being the toughest race, but I have had a group of excellent people around me."
"Yesterday I had my last major surgery and everything seems to have gone well. So now to recover and make this another… I'm back!! And let's rock."