VIDEO: Get Well Soon! Egan Bernal runs into the back of a bus at high speed and suffers severe trauma
Former Tour de France champion Egan Bernal was taken to a hospital after a training crash in Colombia, he will undergo surgery for multiple injuries, to his neck, thorax and legs, he suffered fractures to his kneecap and thighbone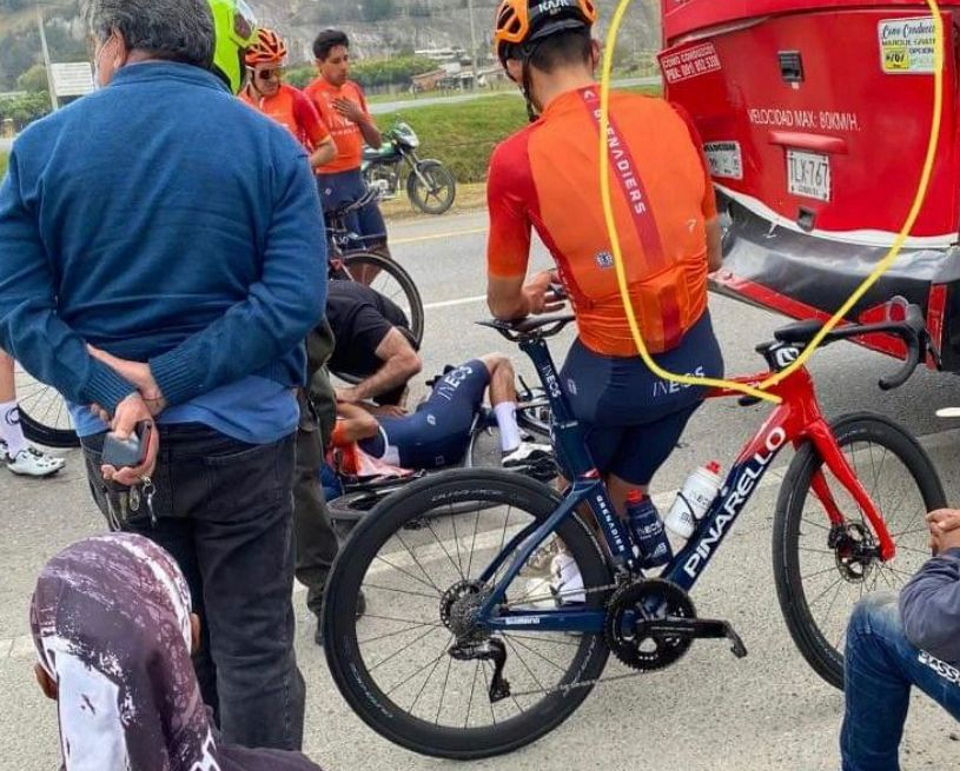 In a brief statement, the Ineos Grenadiers team said the 25-year-old Colombian rider was conscious when arriving at the hospital.
The University of La Sabana Hospital, where Bernal was being treated, said in a statement that the cyclist would undergo surgery for multiple injuries, including to his neck, thorax and legs. He was in stable condition.
Doctors diagnosed traumas to his chest, spine, and lower limbs.
Local press, quoting sources close to Bernal, said he suffered fractures of his kneecap and thighbone.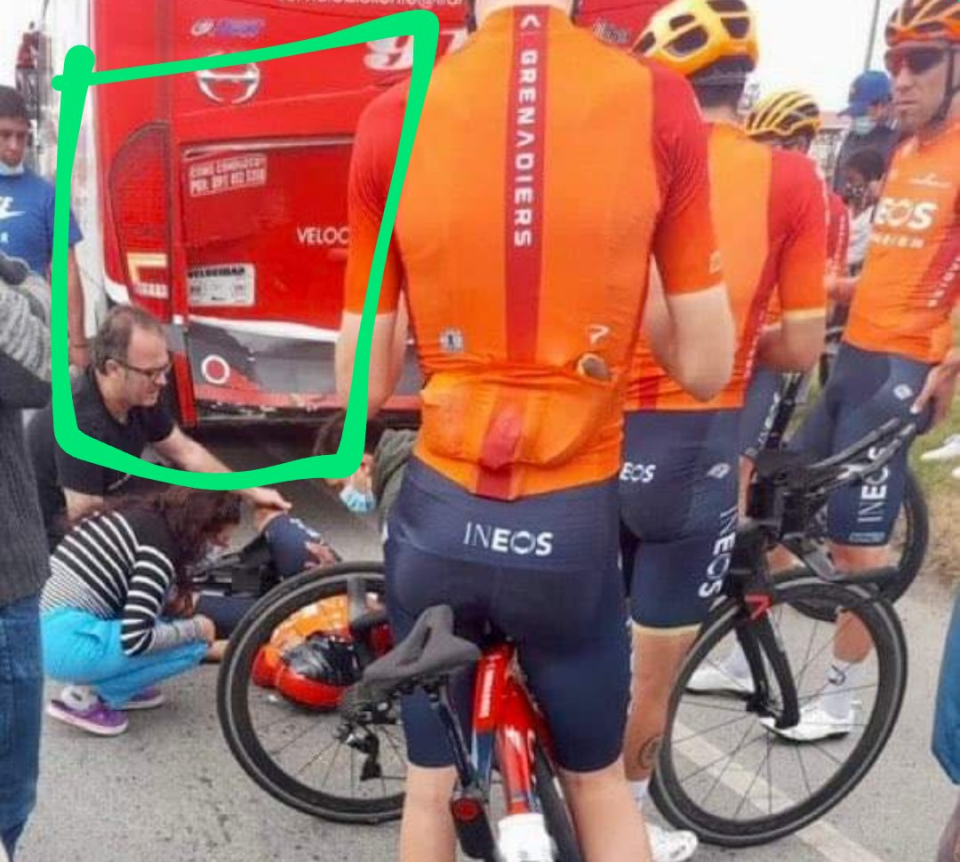 According to Colombian police, Bernal collided with a bus that was stopped along a road near his hometown of Zipaquira at about 10 a.m.
The accident happened in the town of Gachancipa, around 18 miles from the capital Bogota.
Just a few days earlier, Bernal posted a video on his social media accounts showing a near miss with a car while out training with teammates, and criticized the driver.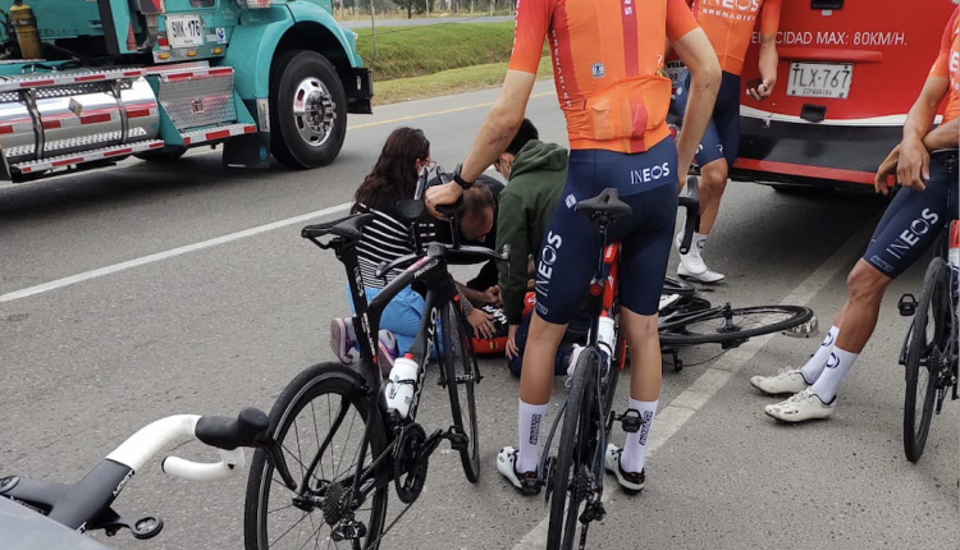 Bernal was scheduled to start his season at the Tour de la Provence on February 10 and the UAE Tour starting on February 20. He was set to lead Ineos at the Tour de France in July but now faces a lengthy spell on the sidelines, although a fuller injury report will be needed before specific comeback timeframes can be considered.
In addition to the 2019 Tour de France, Bernal also claimed the 2021 Giro d'Italia title last year.
VIDEO: Egan Bernal Hits a Bus at High Speed
#ATENCION | Las duras imagenes del accidente de Egan Bernal a primera hora mientras entrenaba por vías de Cundinamarca ??????‍??????????#FuerzaEgan #EganBernal

?? @SebasAraujoVdz
?? @NoticiasRCN pic.twitter.com/iXSXCBJG4E

— Mundo Ciclístico (@mundociclistico) January 24, 2022
UPDATE: Bernal returns to ICU after Spinal Surgery
Bernal was treated at the scene initially by team staff before being taking to the Clinica Universidad de La Sabana in Bogotá, where he was twice operated on.
The injuries are serious and complex, with the 25-year-old suffering cervical and thoracic trauma and musculoskeletal trauma.
Ineos Grenadiers released an update on Wednesday afternoon: "Following yesterday's training accident, Egan remains in a stable condition in intensive care after two successful surgeries," it said.
"Egan suffered a fractured vertebrae, a fractured right femur, a fractured right patella, chest trauma, a punctured lung and several fractured ribs in the crash.
"Doctors were able to medically pin his right leg and stabilise the vertebrae fracture in two separate surgeries last night. He is now in an intensive care unit where other potential secondary injuries are being managed, as well as his body's response to the trauma.
"The team would like to thank the medical staff at Clinica Universidad de La Sabana and everyone who has sent messages of support to Egan. All of our focus is on ensuring Egan is given the best possible care as he starts on his road to recovery."