VIDEO: Bouhanni wiped out by pedestrian walking in the road at the Tour of Turkey
Nacer Bouhanni is in hospital receiving treatment after a bad crash at the Tour of Turkey caused by a pedestrian walking in the road who was hit by the peloton at high speed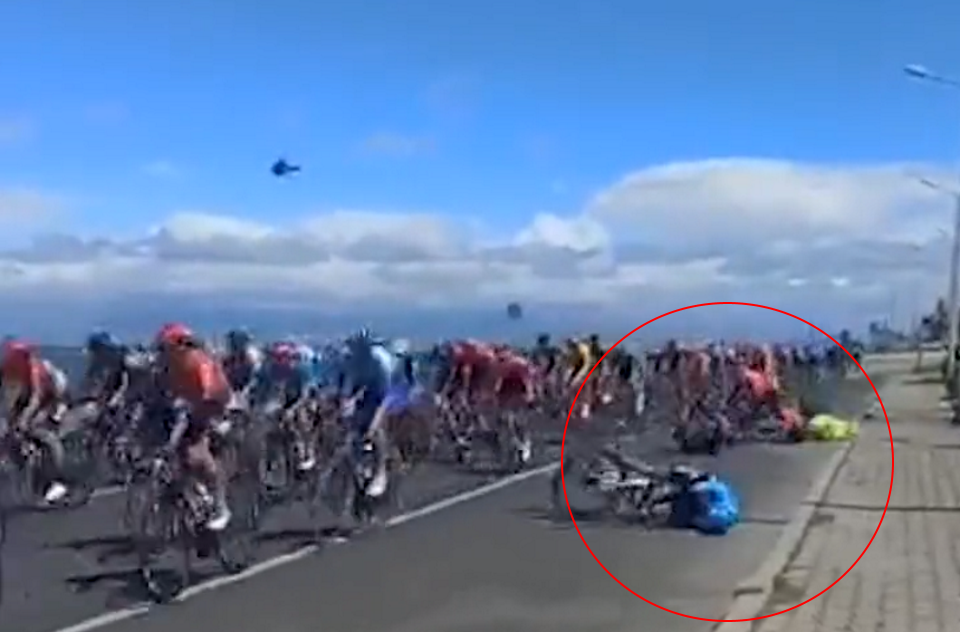 The pedestrian is seen in the video below walking out in the road as the race approaches from behind, in the same direction. While a number of lead cars and motorbikes would have passed him before the riders, the man continues to walk in the road, despite warning shouts.
The first cyclists in the bunch manage to miss him, but those a little further back plough into the man, with an awful crash unfolding.
Another man, who tries to grab the man from the curbside and pull him out of the way and in turn gets hit at high speed too.
Bouhanni's Arkéa Samsic team confirmed he was taken out in the crash and forced to abandon the race: "Following a fall in the peloton, Nacer Bouhanni was taken to hospital and abandoned the Tour of Turkey. Kévin Ledanois also present in the fall, was able to start again."
?????? | Bij deze bizarre valpartij loopt Bouhanni een gebroken halswervel op... Desondanks is hij redelijk oké. Absurd dat iemand zo op de weg kan lopen met een peloton op komst... ???? #TUR2022 @RenaudB31 pic.twitter.com/a1x4tXXjcb

— Eurosport Nederland (@Eurosport_NL) April 12, 2022