Use Verto to pay for your RBC GranFondo Whistler Team Tickets and earn 10% cashback
Get entered into a draw for several lucky teams to get upgraded to the premium Alta Classe experience and other exciting prizes too!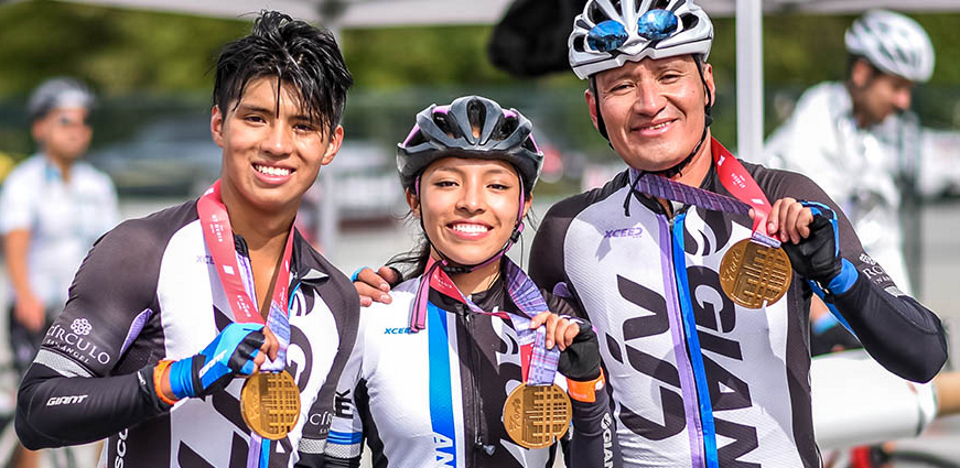 Using Verto, GranFondo team captains can easily collect fees from multiple people for very little effort. Sharable pay links, bill splits, payment requests, and reminders make group payments so easy before or after you register for the RBC GranFondo Whistler.
RBC are happy to have re-vamped the Groups program for this year. It's as easy as 1-2-3:
- Decide on your team name
- Buy your registrations of 5 or more people
- Give the codes out to your teammates
You'll also get preferred pricing at guaranteed super early bird rates – $230 Medio, $299 Gran Fondo, $850 Alta Classe.
Team Captains, use Verto to collect team fees for RBC GranFondo Whistler 2022 before the following dates:
10% rebate April 7 - June 22
5% rebate June 23 - Sept 6
For more information on RBC GranFondo Whistler team entries, please visit: https://www.rbcgranfondo.com/whistler/the-ride/group-program or click the button below to Verto today: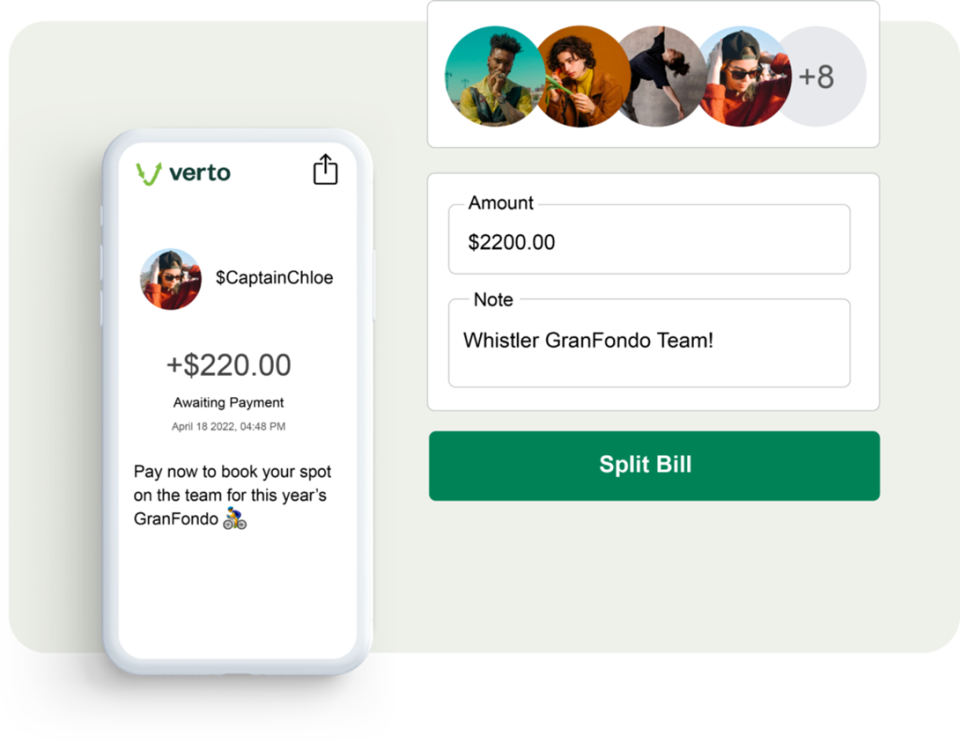 About RBC GranFondo Whistler
The RBC GranFondo Whistler is a week of cycling festivities, culminating in a showcase of the most scenic mountain corridor on the famed Sea to Sky Highway in British Columbia, Canada. The 11th edition takes place Saturday September 10, 2022 starting in downtown Vancouver and finishing in Whistler Village.
The event will provide your very own dedicated lane-width of road to create a safe journey traffic free from start to finish.
Choose from 3 different distances: the Medio (55KM) Gran Fondo (122KM) and Forte (152km), tell your friends and get training!
Please note: The Forte (152km) category is SOLD OUT for 2022
For more information, please visit: https://www.rbcgranfondo.com/whistler