Go big or go home! Events on track for record year!
The inside story of North American events going from strength to strength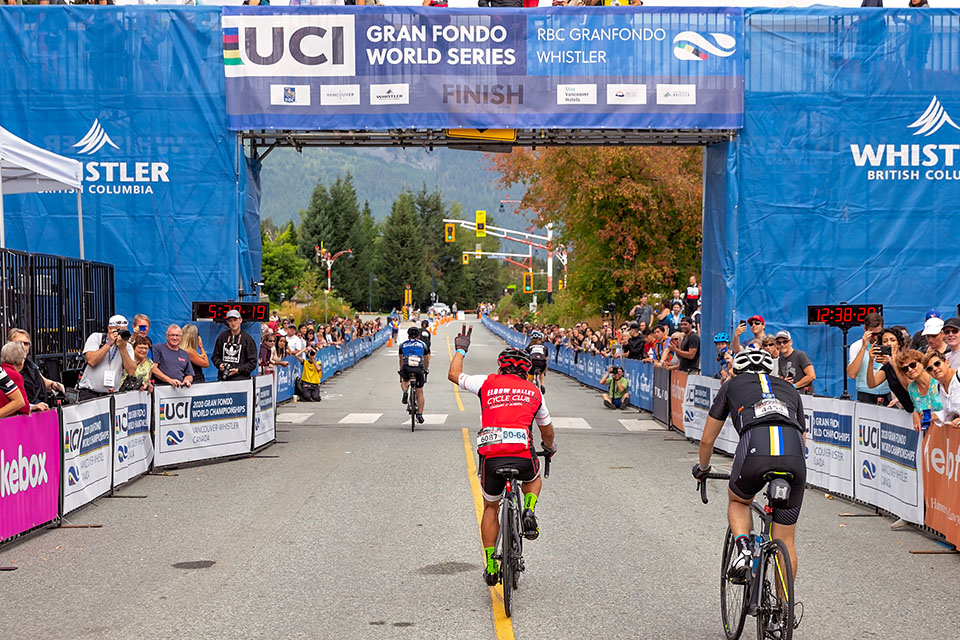 Amid the challenges and negative health news of the past two years, one story has dominated the cycling events world that we know and love: events have been suffering.
The proof is easy to identify. Many events have indefinitely shuttered and plenty of the small businesses behind them have gone under. After all, this is not an industry that began with the pursuit of profit in mind; a lot of big name spectacles started life as an ode to founders' sporting love, keen to bring to the masses the thrills and adventures that their own senses had been awakened to.
That being said, it's not a complete picture of the current cycling state of the union. We spoke to the folks behind our top Gran Fondo pick, September's RBC GranFondo Whistler, who are reporting a massive 300% increase on registrations for the Fall 2022 event vs pre-pandemic numbers.
"Numbers are beyond staggering", said Oli Cartmell of RBC GranFondo Whistler. "We're on track to exceed the previous highest record set in 2011, where we saw 6,700 riders take part. Back in March we passed the total number recorded for the 2019 event – itself a strong year for us - and momentum shows no signs of abating."
Large cycling brands are also returning to the fold. While navigating choppy waters was the name of the game in 2020/21, now new partnerships forming are a clear sign of ambition and confidence.

Wahoo Fitness are one such example who are asking the question of how brands can push the envelope with events in innovative and intriguing ways.
Mike Saturnia, CEO of Wahoo said of a new relationship for 2022: "we are excited to be partnering with RBC GranFondo Whistler, a truly unique Gran Fondo covering some of the most beautiful roads in North America." Plans are being kept close to the chest for now but doubtless to say there will be some very cool stuff for participants announced soon.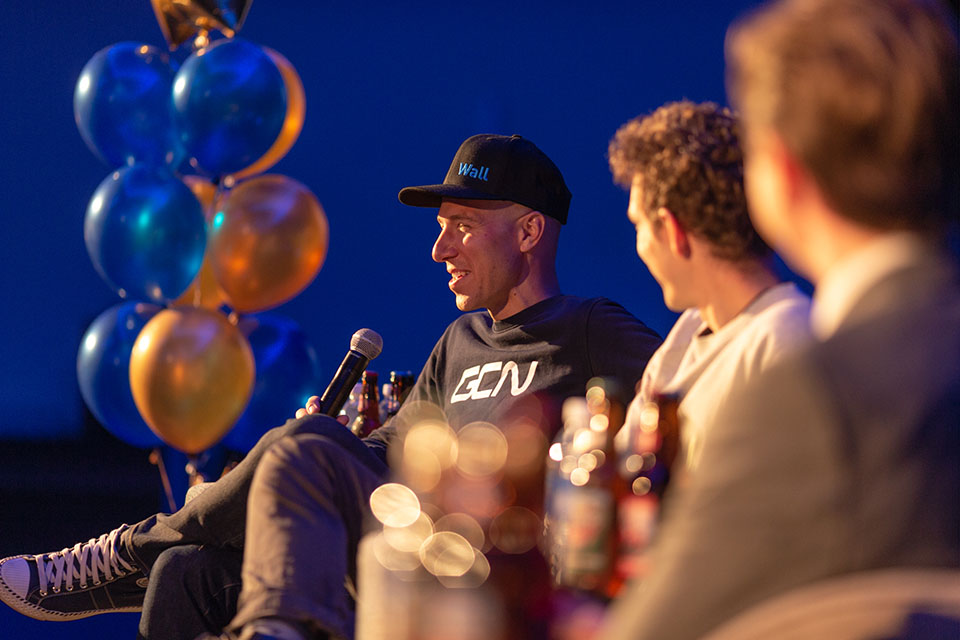 Photo: Global Cycling Network's Simon Richardson and Jeremy Powers spoke at and rode the last Whistler event.
Asked why some events are seeing uplift while others are still trying to regain their ground, Oli from the Whistler team was philosophical. "This whole period has been tremendously humbling. When the pandemic hit, nobody really knew what to expect or how to react. As cyclists ourselves, we keenly felt the loss of events and didn't have all the answers. As jobs were being cut and uncertainty ruled, once we sat around a table it became clear that what mattered most was focusing on giving back to the community, whatever that ended up looking like. We know that people's passion never dwindled – it just needed an outlet".
Those days in early 2020 were some of the most contrasting the team had ever faced. "On one side we had to make some incredibly difficult decisions, and communicate them before uncertainty set in. On the other, the world became a place where it was a lot easier to see what mattered; the bigger picture. We were both seeing and feeling the challenges of the local community: the livelihoods of bike stores, spin studios, coaches, clubs etc, and so our newsletter became for a time akin to a Craigslist bulletin board where we would post all the things going on and ways cyclists could connect with and support each other."
"As the pandemic progressed, we also felt a position of responsibility within our industry to not just react but to create opportunity. We're super proud of the initiatives that followed, such as riders raising $41,000 for relief causes including Food Banks Canada and Feeding America, showing the strength and unity of this community in rallying together for a meaningful purpose."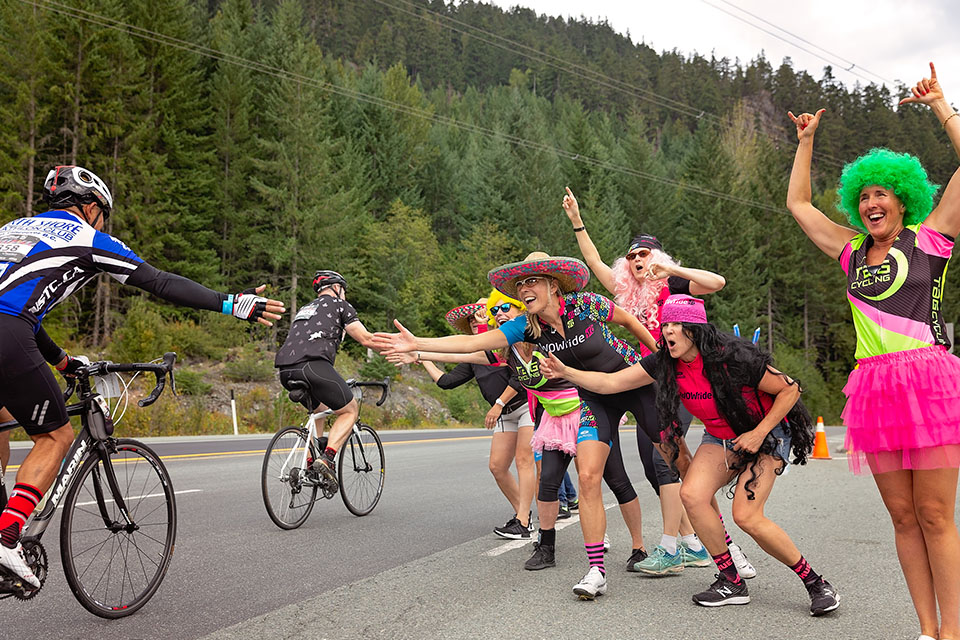 For riders, by riders: Whistler enjoys strong community support
So what was the turning point? What marked the transition from surviving a situation to thriving?
"I remember vividly the London Marathon announcing just after the turn of 2021 that they were aiming for record numbers for that year. At the time, the UK was suffering comparably heavily with covid, and the headline seemed beyond level with reality. Digging deeper into what they were saying, it became clear that their approach saw an opportunity for more people to get involved through the hybrid physical / virtual model. As event producers, that kind of thought leadership was like an Oprah "ah-ha!" moment.
"We realised that covid's limitations only held as much power over our goals as we let them be. As an international destination event, tools such as riding our courses online on ROUVY - no matter where you are in the world - became a massive added asset and one that we might not have looked at in the same way before. By aiming to add value for the community, the community in turn has kept us strong and supported our return, which was not a given by any stretch of the imagination.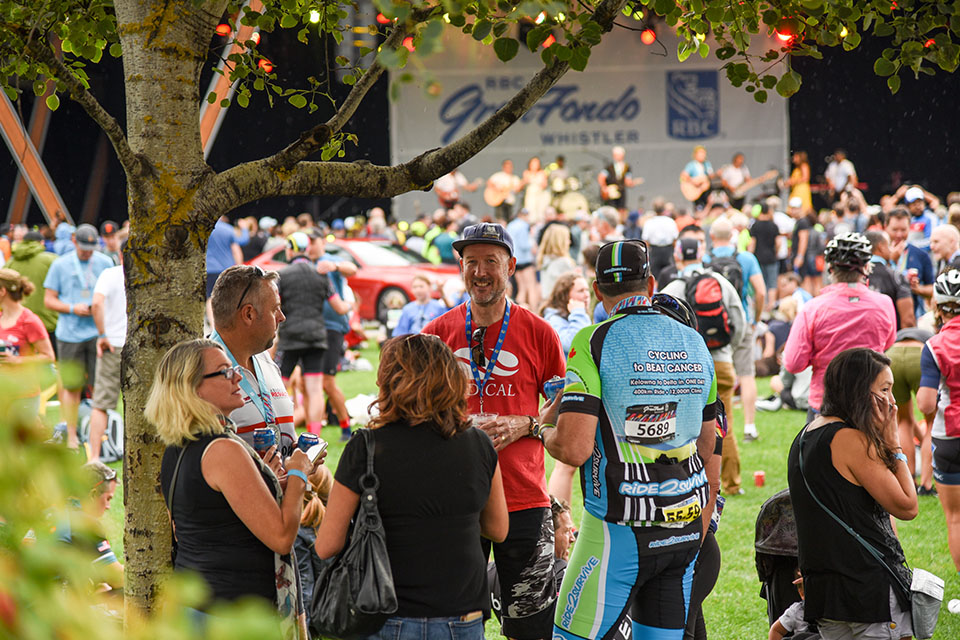 Is there anything more satisfying than enjoying completing an epic day in the saddle with those you love?
"The truth is that while pent-up demand undoubtedly accounts for part of return-to-events' strong showings, life is still very challenging for a lot of folks. Even without the pandemic, inflation and the cost of living is a real factor in people deciding where to spend their hard-earned money. We feel privileged that despite this, people are overwhelmingly voting with their feet and signing up for RBC GranFondo Whistler.
"We've missed the dedicated lane all the way to Whistler, the smiles and cheers of over 600 volunteers, the celebration plaza and brewery party experiences and everything that makes this event unforgettable. We can't wait to host the world again and to cyclists everywhere we say: this September is going to be the cycling party you all deserve".
Learn more and register now for RBC GranFondo Whistler
Travelling from further afield? Check out the full range of travel / accommodation options.
RBC GranFondo Whistler is Gran Fondo Guide's selection for best Gran Fondo in North America.