Register NOW for the Cowichan Crusher and SAVE!
The 5th Annual Cowichan Crusher on Sunday May 29th will showcase the amazing scenery of Vancouver Island, BC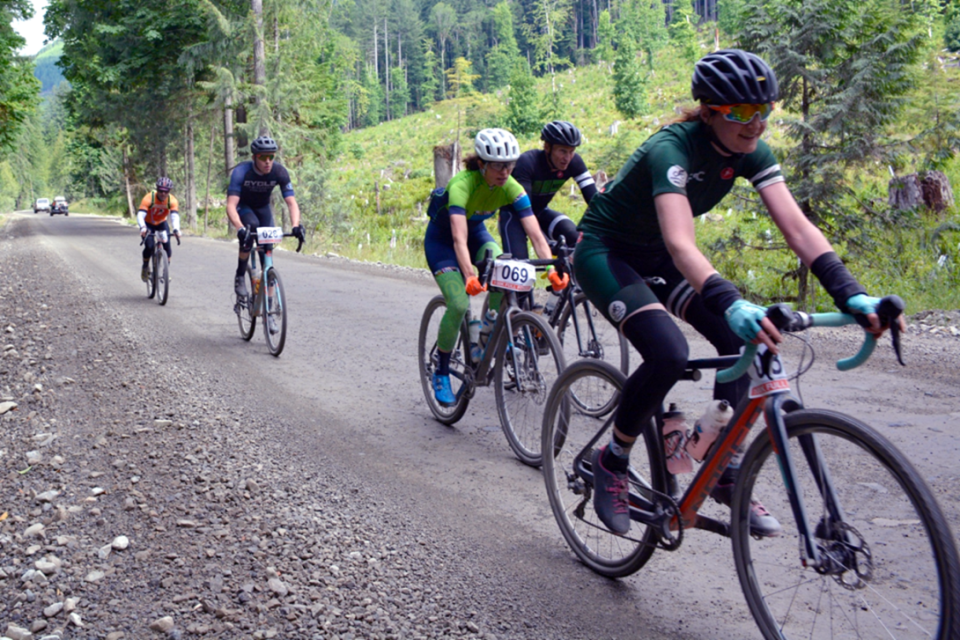 The Cowichan Crusher, on May 29th 2022 is the first round in the Triple Crown Gravel Fondo series in British Columbia.
The 5th annual event is a big ride on gravel and dirt in the Cowichan Valley. The Cowichan Crusher showcases the historical nature and amazing scenery of the Cowichan Valley, providing a scenic and challenging ride. The Cowichan Crusher starts at Lake Cowichan which makes for better riding and scenery.
It's the original Gravel Fondo on Vancouver Island, sister event to the Kettle Mettle Gravel Fondo, the longest running Gravel Fondo in Western Canada.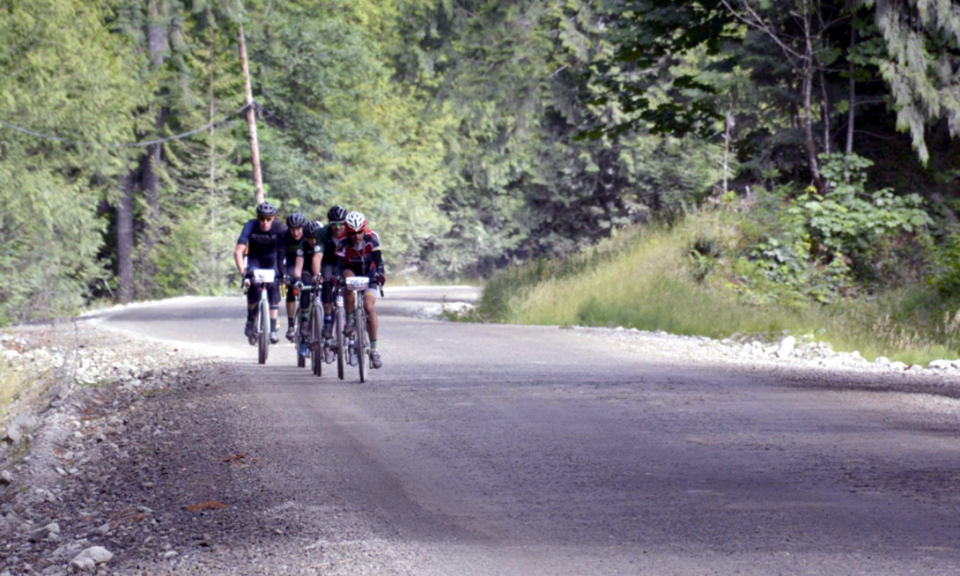 The ride features three routes which caters for all abilities of cyclists; the 25km Piccolo Fondo which is great for beginners, 55km Medio Fondo suitable for those looking for an intermediate ride and the full 100km Fondo for more experienced riders.
For racers, there are prizes for the fastest male and female, plus teams of 2 and teams of 4. It is the combined time of all 2 or all 4 team members and the lowest combined times wins.
Start and finishing in Lake Cowichan, participants will enjoy nearby camping, accommodations and a post ride dip in the lake, a BBQ and Red Arrow Beer Gardens as well.
Cowichan Crusher Kit
You can purchase Cowichan Crusher kit including short sleeve jersey and bibshorts for men and women at our online shop.
Click here to visit the Triple Crown of Gravel shop: https://bit.ly/3KiBfco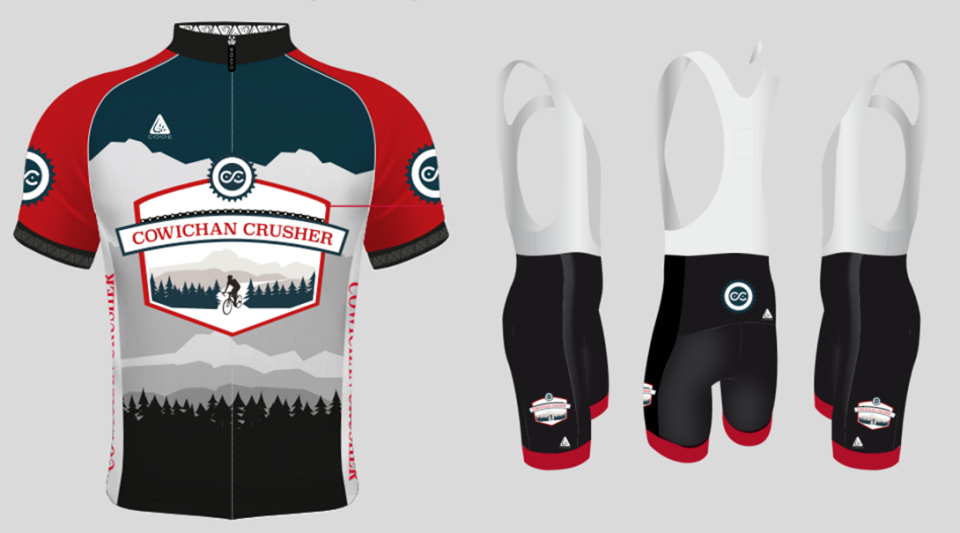 You can also donate to the Cowichan Lake Trailblazers who maintain, and promote hiking and biking trails throughout the Cowichan Lake region
While working with the local communities to enhance the support structures and services required to create sustainable, environ-mentally sound experiences for local residents and tourists. Consider becoming a member to help build trails for our community and future generations.
Presenting Sponsor for the series is again KazLaw.
KazLaw is one of Vancouver and BC's leading personal injury lawyer firms specializing in making a positive difference for injured victims.
Register NOW and SAVE!
Use code GFGCRUSHER to save to $15 CAD, price goes up after May 1st!
For more information, please visit: https://www.cowichancrusher.com or click the button below and register now.

The BC Triple Crown of Gravel Series
Gold Level Sponsors
Shimano, Lazer and PRO
Schwalbe Tires
Schwalbe Tires are proud to be the official tire brand of the BC Triple Crown of Gravel. Victoria, BC is home to Schwalbe's North American headquarters and on the doorstep of some of the best gravel riding in Canada. With multiple sizes, and tread options perfectly suited to British Columbia's network of unpaved roads and trails, Schwalbe's G-One line of tires is an excellent choice for beginners and experts alike.
Honey Stinger, Pro bar, Planet Foods are the official nutritional sponsors for the series.
Planet Foods will be providing awesome Honey Stinger for on course race nutrition.
2022 Triple Crown of Gravel Series
Event

Location

Date

Website

Registration

Cowichan Crusher

Lake Cowichan

May 29th

Kettle Mettle

Penticton /

Kelowna

Sept 16-17th

Sea2Sky

Squamish

October 1st
Register NOW for the Series with a Series Pass and SAVE Money!
Sign up for all the events with a season pass. 3 Events one Great Price, save at least 10% on individual entries.
Register Before prices rise on May 26th!
To register for the whole series, please visit https://ccnbikes.com/#!/series/triple-crown-of-gravel-2022

About Tri 1 Events
Tri 1 Events is an experienced Sport Event Management company that aims to put on fun challenging and memorable events in Western Canada. Tri 1 Events take place throughout BC.
People that compete in a Tri 1 Events are people looking to live life to its fullest. They host everyone from novice - beginners to experienced cyclists and all in between that use our events to gauge themselves and fitness. They participate in these events to push themselves and compete against each other to see if they have what it takes to take their life and fitness to the next level.
For more information, please visit: http://www.tri1events.com