VIDEO: Is this the best Gravel Ride in Western Canada?
The Cowichan Crusher showcased the amazing scenery of Vancouver Island last weekend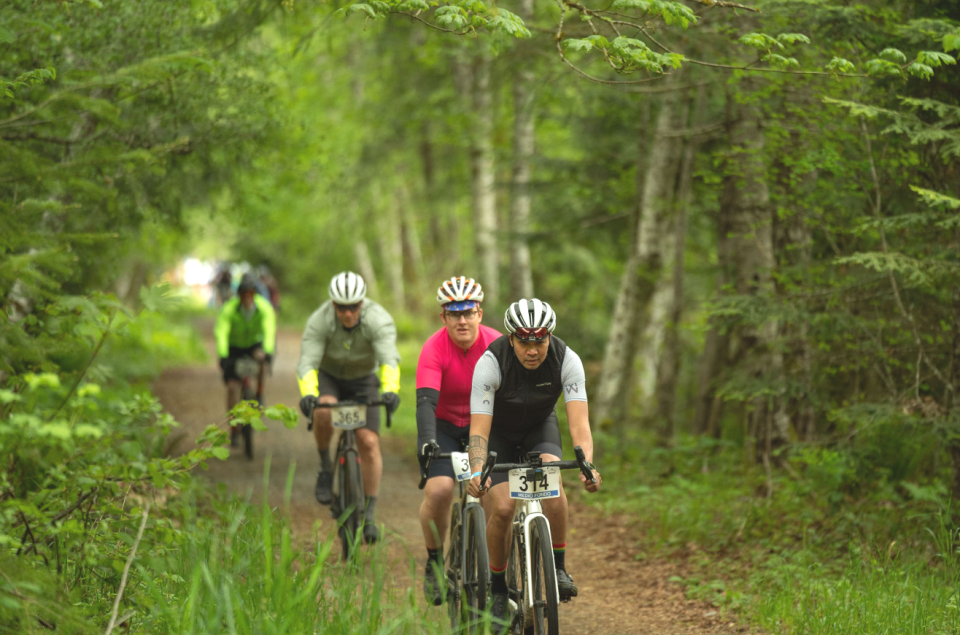 The Cowichan Crusher is the original Gravel Fondo on Vancouver Island, sister event to the Kettle Mettle Gravel Fondo, the longest running Gravel Fondo in Western Canada and the first event of Triple Crown of Gravel series.
The Cowichan Crusher starts at Lake Cowichan which makes for better riding and scenery.
The Triple Crown team arrived early on Friday for their first event of the season, rain from earlier in the week provided a melange of mud, puddles and gravel throughout the course.
Rolling hills, blanketed in lush green trees, colourful wildflowers and panoramic views are some of the reasons this is one of the best places in the world to ride gravel!
VIDEO: Cowichan Crusher 2022 After Movie
Despite the threat of rain, a large group of riders arrived early Sunday morning, each there for their own reasons, all challenged with the same goal; to finish the course.
As quickly as they arrived, they were off. After the first few kilometres, small groups of riders began to form. In typical cycling fashion, strangers quickly became teammates, working together against the wind and to up the pace.
All 3 distances were presented with much drier conditions than anticipated. No dust, grippy terrain, and the prefect amount of dirt to guarantee an epic post-event picture.
After what seemed like a short wait, participants on the shorter course began to trickle across the finish line. 3 words come to mind when we think back to the event weekend – MUD, SWEAT, SMILES!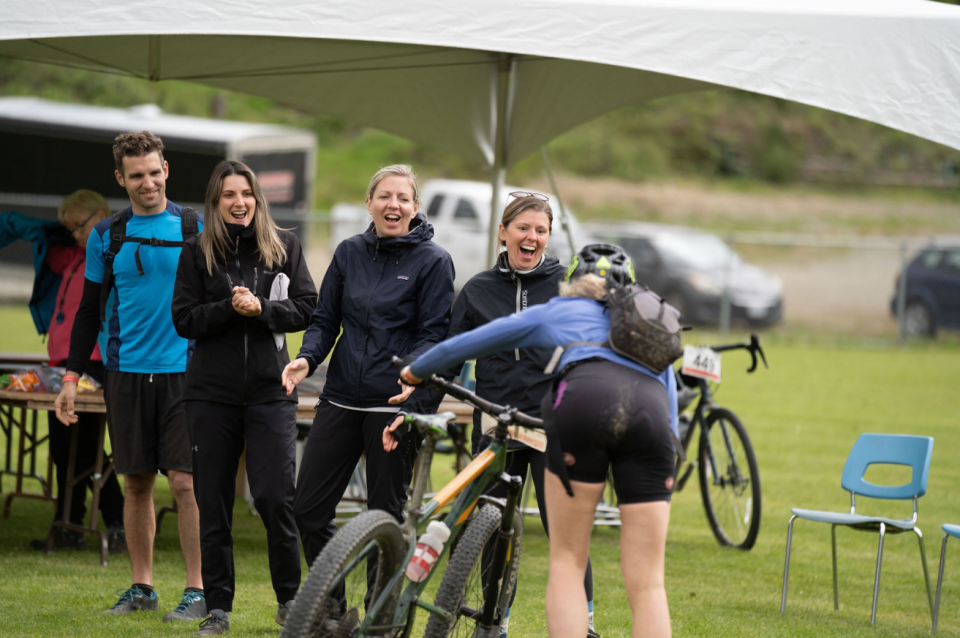 The Podium
Massive congrats to the hundreds of participants who took part, and a huge thank you goes out from the Triple Crown of Gravel Series to it sponsors and volunteers, the event wouldn't be possible without you.
Extra high-five, gold star, and symbolic champagne spray (Tour de France style) to the top 3 finishers in each category:
Men's 100km: 1st Scott Manktelow, 2nd Michael Matthews, 3rd Colin Daniels

Women's 100km: 1st Suzie Brown, 2nd Caileigh Filmer, 3rd Julie LeBlanc
Men's 50km: 1st Spencer Lloyd, 2nd Kevin Dumaisil, 3rd Jeff Courtnall
Women's 50km: 1st Sam Bosam 2nd Jennifer Baker, 3rd Leslie Wilkin
Men's 25km: Andrews Gubbels, 2nd Jord Mciver, 3rd Kelly Sharman
Women's 25km: 1st Dayrdrai Carberry, 2nd Sandra Hunter, 3rd Jordanna Haire
Link to 2022 Cowichan Crusher results: https://www.startlinetiming.com/en/races/2022/crusher/event/100K/page
Link to 2022 Cowichan Crusher Photos: https://gallery.delgadophoto.ca/cowichancrusher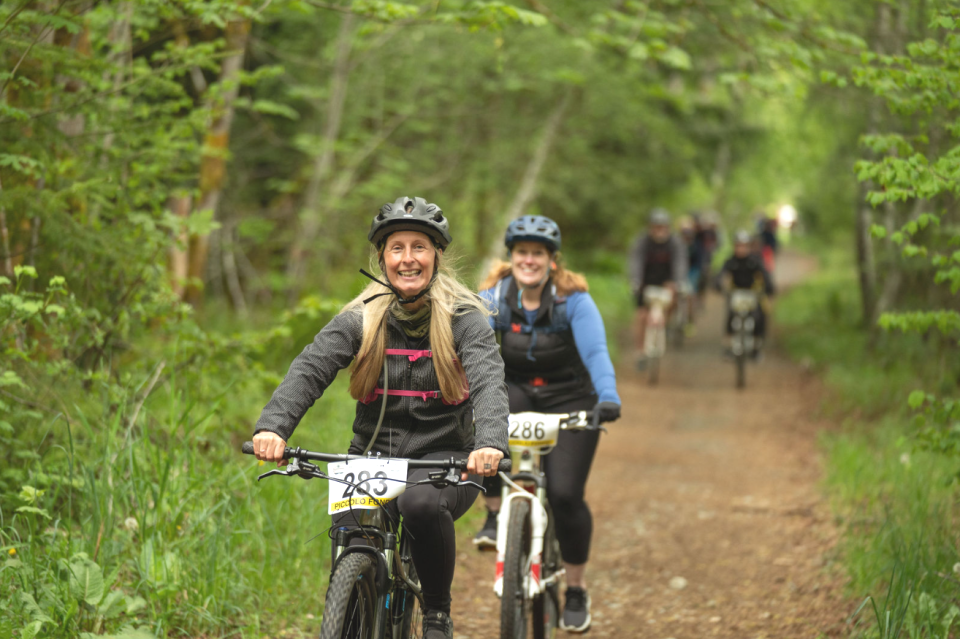 Register Now for the Kettle Mettle!
The next event in the Triple Crown of Gravel Series is the Kettle Mettle Gravel Fondo in September.
The 8th edition of the oldest Gravel Fondo in Western Canada, the Kettle Mettle showcases the Kettle Valley Trail and the amazing scenery of the Okanagan while also providing a safe and challenging ride on Sept 16-17, 2022.
NEW for 2022 is a 2 day epic stage race in the Stunning Okanagan!
You can choose between the two day event and the 1 day Kettle Mettle Klassic Gravel Fondo.
The 1 day Kettle Mettle Gravel Fondo has three distances for abilities; 50km, 100km and tougher 130 km which features additional sections of gravel.
The main start is beside Lake Okanagan, Penticton and finishes in East Kelowna. On route, there be several aid stations as well as support for riders with flats and mechanical issues and of course first aid. After the event participants will get a great post food and Red Racer beer gardens and entertainment
After the ride, participants can enjoy the wine festival evening in Kelowna.
Registration includes; a Souvenir T shirt, support on course (mechanicals / flats), several aid stations on course, results with a time and draw prizes, plus overall top 3 prizes in each event.
Prize categories include men and women, individual, teams of 2 and teams of 4 participants.
Register NOW and SAVE!
Get $15 off until July 7th, use code GFGkmettle
For more information, please visit: https://kettlemettle.ca or click the button below to register now: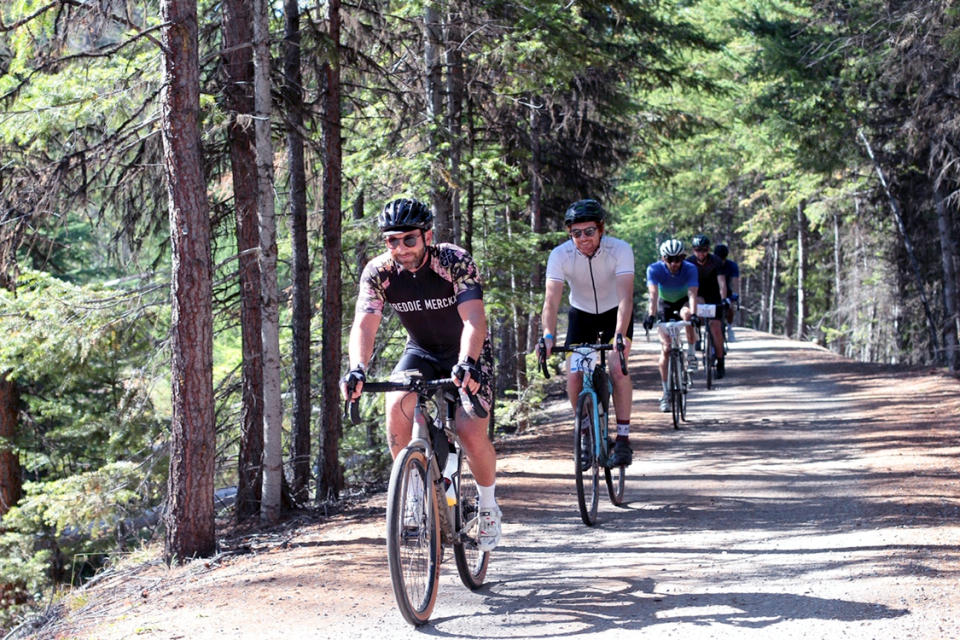 2022 Cowichan Crusher Gallery