Register Now for the Kettle Mettle Dirty Fondo and SAVE 15%!
Western Canada's Premier Gravel Fondo celebrates its 8th edition this September
Use promo code
GFGKM15

for

15% OFF

all entries!

The 8th edition of the oldest Gravel Fondo in Western Canada, the Kettle Mettle showcases the Kettle Valley Trail and the amazing scenery of the Okanagan while also providing a safe and challenging ride on Sept 16-17, 2022.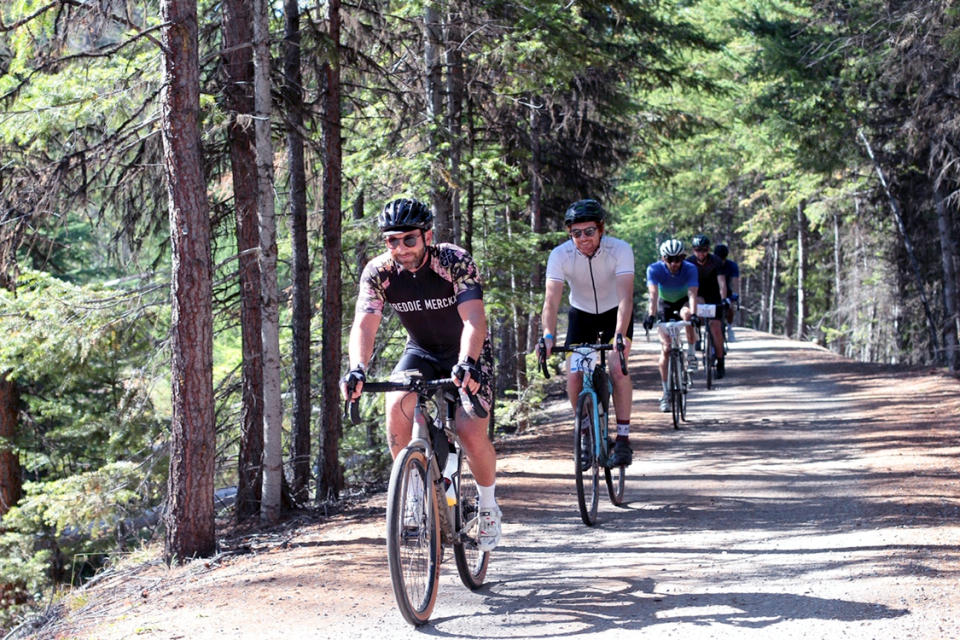 NEW for 2022 is a 2 day epic stage race in the Stunning Okanagan!
You can choose between the 1 day Kettle Mettle Klassic Gravel Fondo and Inaugural Kettle Mettle 2 day event.
The 1 day Kettle Mettle Gravel Fondo has three distances for abilities; 50km, 100km and tougher 140 km which features additional sections of gravel.
The main start is beside Lake Okanagan, Penticton and finishes in East Kelowna. On route, there be several aid stations as well as support for riders with flats and mechanical issues and of course first aid.
The majority of the ride takes place on the Kettle Valley Railway Trail and features a maximum 2.2% grade "railway grade" which suits all fitness levels. The course goes through Myra Canyon Provincial Park which features 17 amazing trestles and several tunnels. As you gain elevation from Penticton to Chute Lake the scenery and vistas of the Okanagan Valley are truly stunning!
Registration includes a souvenir t-shirt, support on course (mechanicals / flats), several aid stations on course, results with a time and draw prizes, plus overall top 3 prizes in each event.
Prize categories include men and women, individual, teams of 2 and teams of 4 participants.
Afterwards participants will enjoy a meal, Red Racer beer gardens, entertainment and tons of draw prizes!
Participants can tour some of the many wineries in the majestic Okanagan.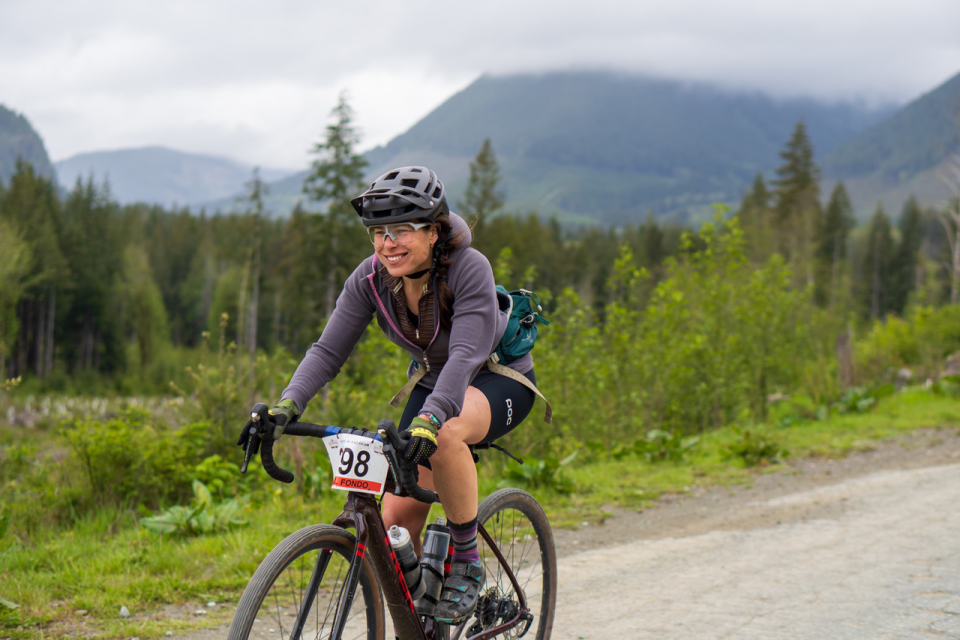 Registration Includes
- Souvenir T-Shirt
- Cold Beer (or Non-Alcoholic beverage) at the finish
- Meal at the finish
- Very Limited Event support on course (mechanical / flat)
- 3 Aid stations on course
- Results with a time
- Draw Prizes
- Souvenir Photo
- Draw Prizes
Several Participant Categories:
- Individual (male and female)
- Teams of 2
- Teams of 4
For more information please visit www.kettlemettle.ca or register now, click the button below.
Spectator food and bus tickets also available
Use promo code
GFGKM15

for

15% OFF

all entries!

2022 Triple Crown of Gravel Series
Cowichan Crusher, Lake Cowichan, BC - May 29th, 2022 - cowichancrusher.com
Kettle Mettle, Kelowna, BC - Sept 16-17th, 2022 - kettlemettle.ca
Sea2Sky, Squamish, BC - October 1st, 2022 - sea2skyfondo.com