The Largest Bike Ride in North America
Supporter lined-streets, breathtaking mountain riding, legs being told to be quiet – if you're looking for a Grand Tour experience in North America, the place to be is the West Coast's RBC GranFondo Whistler in British Columbia Canada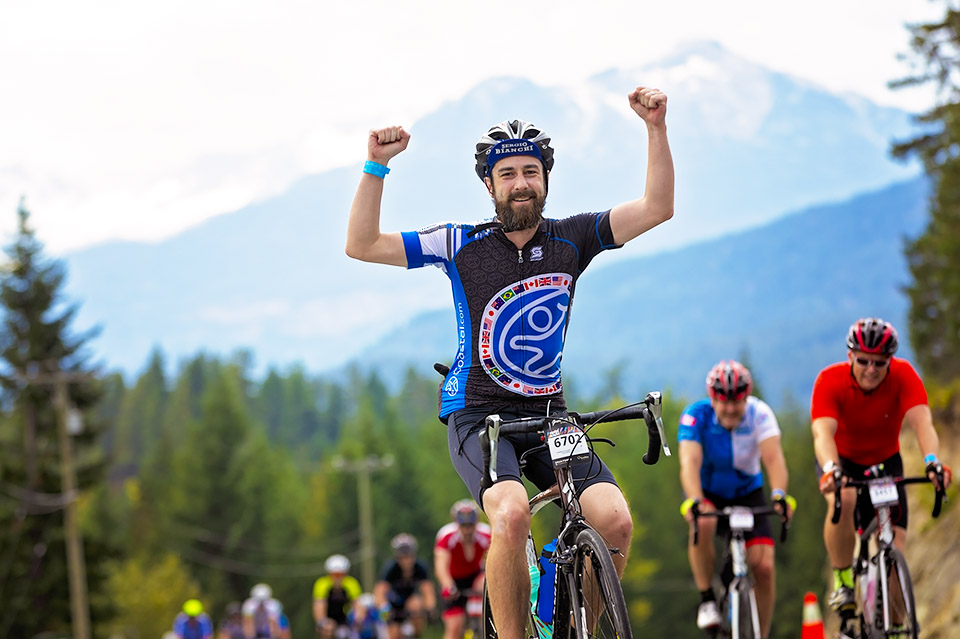 It's easy to gloss over the fact that we've been denied the feelings of mass cycling festival energy for over two years now. The grieving process we've all collectively been through softened into acceptance and what became termed the "new normal". But now, with the world opening back up, it's time to return to those euphoric moments of togetherness, achievement, and celebration of the activities we love.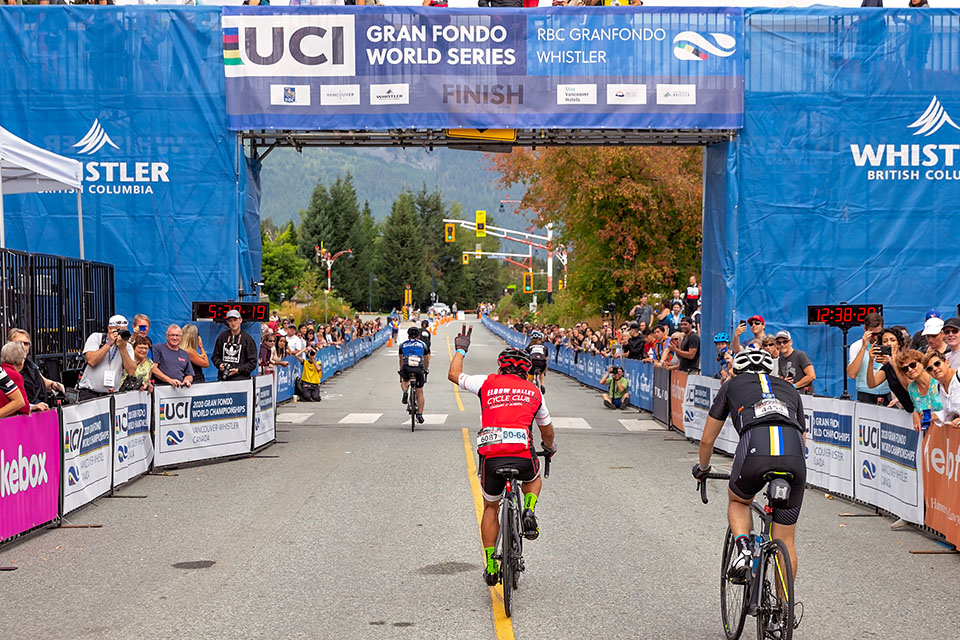 Now in its 11th edition, the RBC GranFondo Whistler might not have the same lengthy history as the iconic Tour, but the event is doing its part to catapult North American cycling into its own storied phenomenon.
While Europe has a culture of sportives and undulating time trials, over this side of the Atlantic, hill climbs are a signature. The Whistler event encapsulates this perfectly, starting from sea-level in beautiful Vancouver and taking 7000 riders on a flowing ride into the sky to the world-famous village of Whistler sitting at 675m.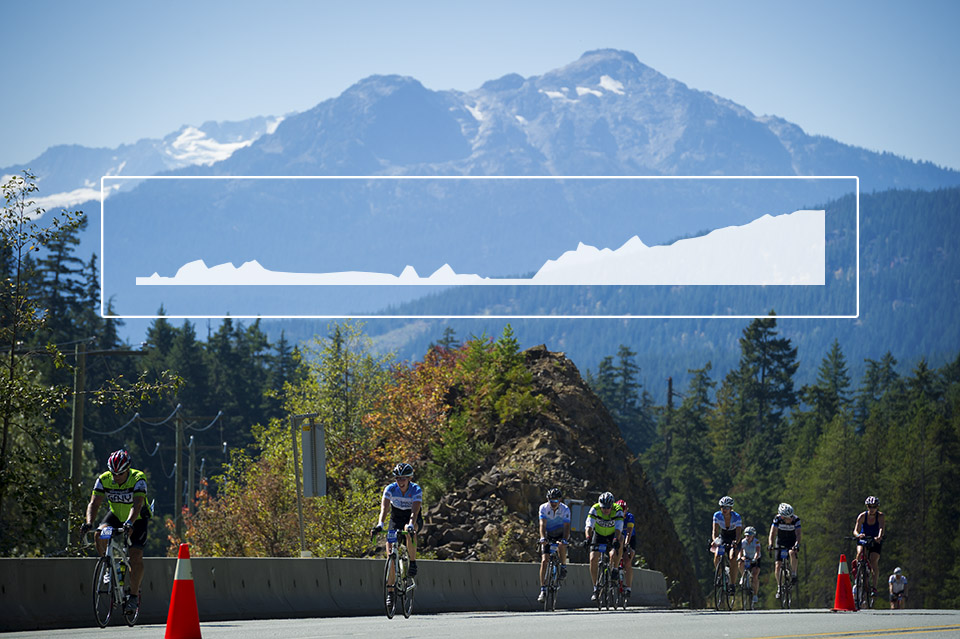 Don't be fooled though. The climbing portion of the ride delivers 1900m of up for the 122km Gran Fondo category, while the sold out 152km Forte demands 3100m of investment for those who choose to scale its heights. That cold post-ride beer in the sub-alpine sunshine is definitely well-earned.
Before that, riders have the tough task of soaking in views like these…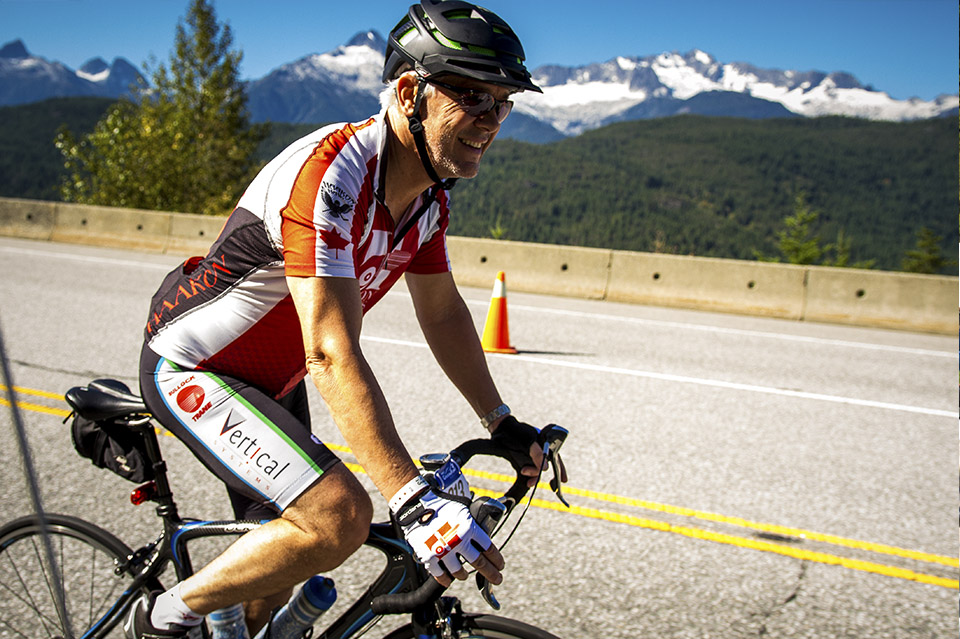 Another feature of our top rated North American Gran Fondo is the support from fans on-course. On event day you'll find a ton of stoked spectators who come out and line the route to witness thousands of cyclists taking on an inspirational challenge along traffic-free roads.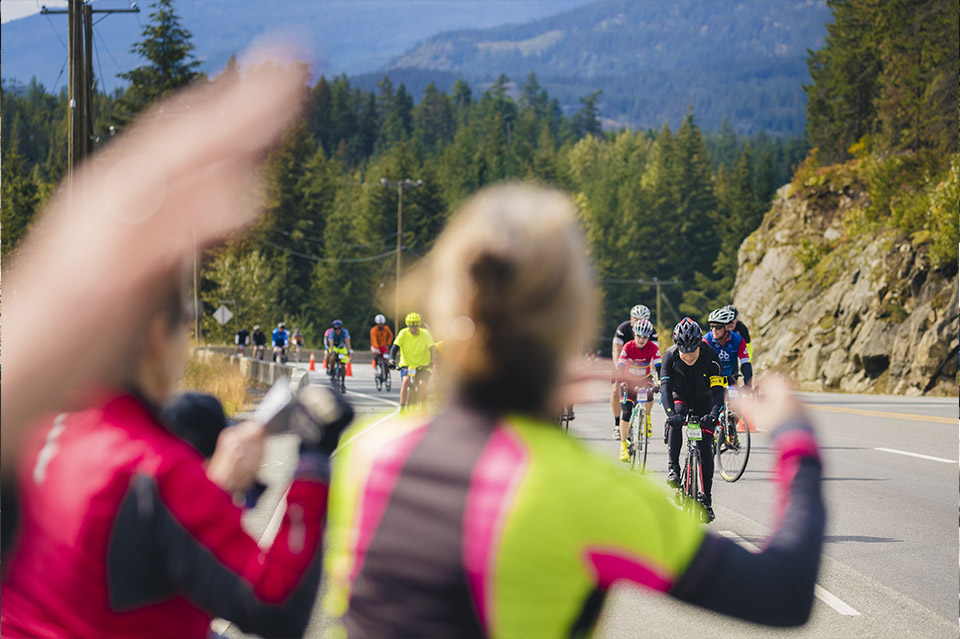 For those that rise early enough, they'll catch a glimpse of the racers coming through at the top of the pack, riding at speeds make your eyes hurt. Even with the net uphill diminishing the effect of the draft on speeds, the St. Regis Cup race sports local pros cranking out average km/h's that are hard to believe. It's a spectacle that British Columbians look forward to each year, culminating with an intense bunch sprint finish up at the Village.
Similar to other mass-participation events, for the vast majority of the participants the goal is simply to finish with a time that the office gets to chat about the following week. With a stable set of distances each year, riders get to measure themselves against their personal best times when they are at their fittest after a summer of riding.
Speaking of summer, Canada's west coast enjoys long warm days and is the perfect destination for travellers. Serviced by the world-class Vancouver International Airport (YVR), visitors can enjoy everything from pristine forest hikes to cityside beaches, world-class cuisine, and family attractions.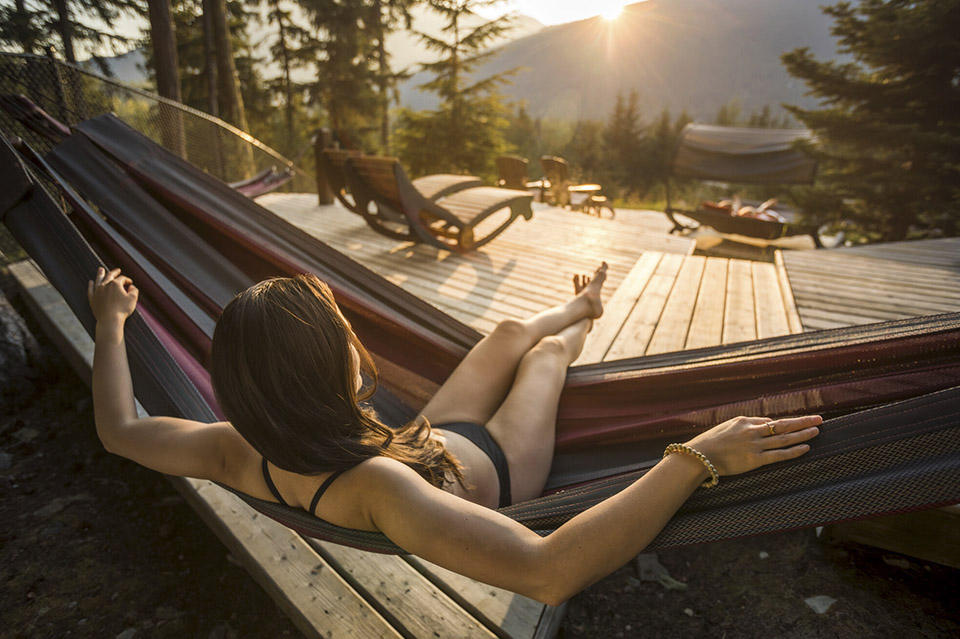 Back at the action, at the finish, the super-inclusive Celebration Plaza finish zone is a place where everyone is made to feel like a champion and celebrate their achievements of the year together. Live music, a meal and first drink are included alongside lawn games, DJs, vendors, relax zones and more to complete that festival atmosphere with over 7000 people coming together in Whistler's iconic Olympic plaza.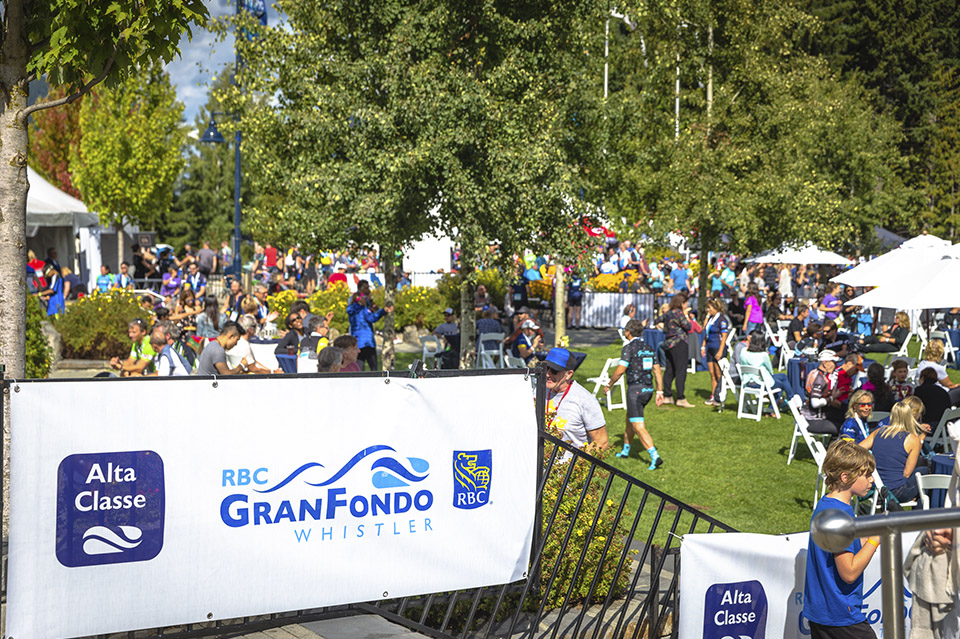 If you're looking for that Grand Tour feeling in North America, you're looking for RBC GranFondo Whistler.
GranFondoGuide readers get an exclusive $25 discount on entry. Use code LeTour at checkout.
Learn more and register now for RBC GranFondo Whistler
RBC GranFondo Whistler is Gran Fondo Guide's selection for best Gran Fondo in North America. The 2022 event takes place Saturday September 10th.