Cyclists Worldwide Celebrate the return of RBC GranFondo Whistler!
After a two-year hiatus, RBC GranFondo Whistler came back better than ever with a record 7,000 registered cyclists—approximately 400 more than the previous high—on Saturday September 10th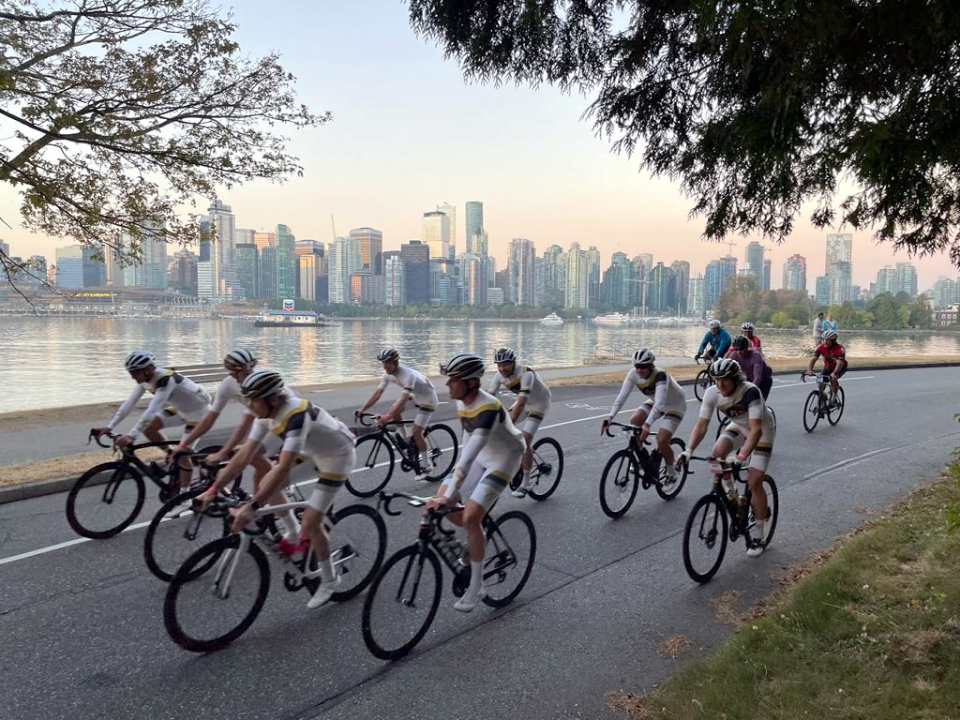 "We were thrilled to welcome a record attendance to this year's RBC GranFondo Whistler," said Chief Enthusiast Officer Neil McKinnon. "The sport of cycling has never seen so much interest in B.C., and the event continues to attract a truly international audience. We look forward to continuing to grow the event to over 10,000 riders in the years to come."
The VeloSpoke Bike Expo returned to the Vancouver Convention Centre preceding the event on Friday and was free to the public. All participants in the Gran Fondo attended the expo to pick up their rider number plate and swag bag.
On Saturday, the long-running, industry-leading, amateur cycling event took participants along a 122-kilometre route from Stanley Park in Vancouver, across Lions Gate Bridge and up Highway 99 to Whistler.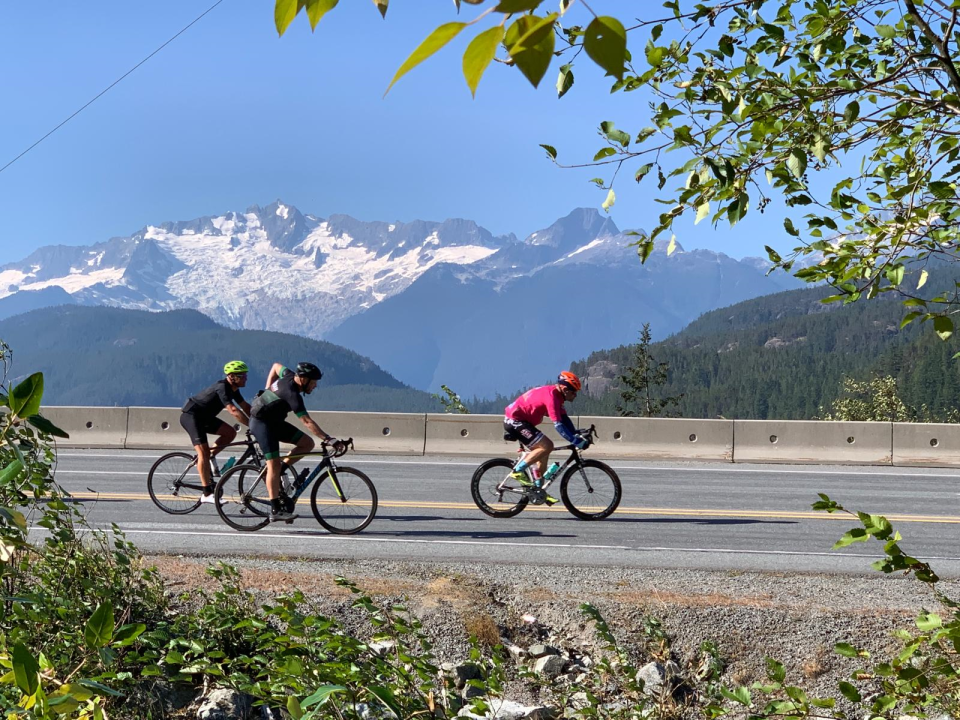 To accommodate the mass ride, the Lions Gate Bridge was closed from 5:30 to 8:30 a.m. on the day of the event, with a dedicated traffic-free lane installed on the highway for the entirety of the route.
In addition to attracting worldwide participation with cyclists from 48 countries represented, the GranFondo also provided a significant economic benefit to the area, generating over of $3 million Canadian dollars for Whistler, and nearly $5 million for the province of B.C., according to organizers.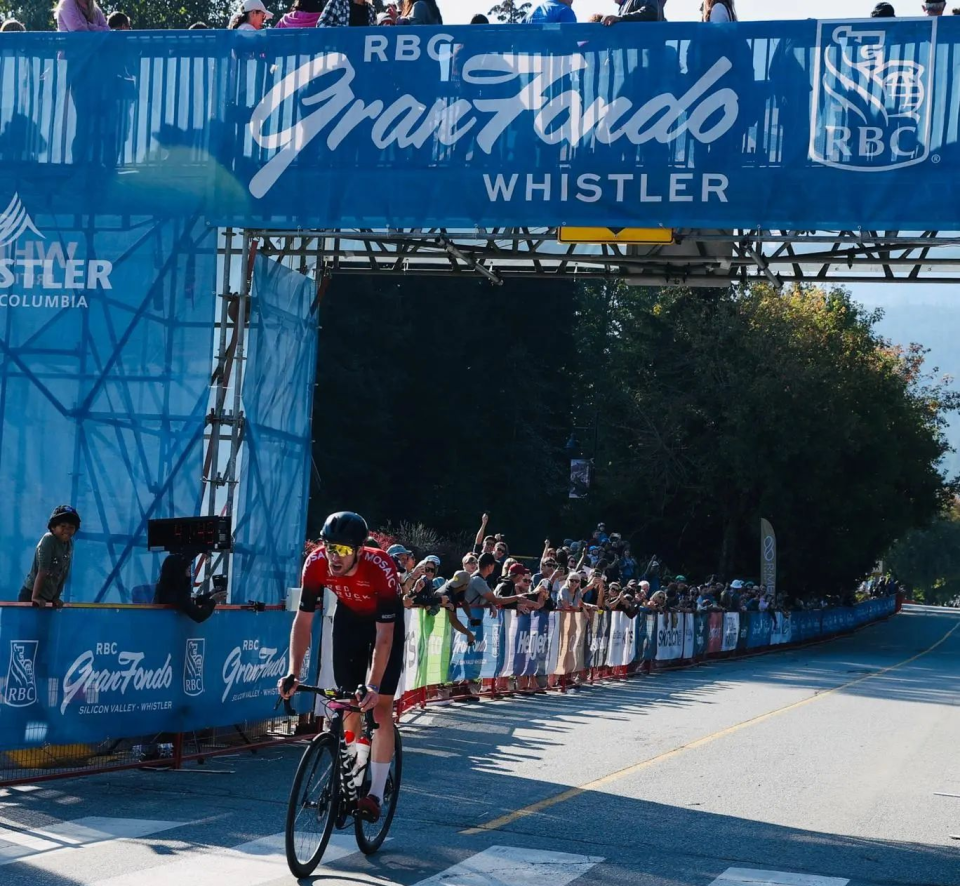 Despite not having an in-person event since 2019, RBC GranFondo's virtual events in 2020 and 2021 were still able to raise more than $41,000 Canadian dollars for Food Banks Canada, Feeding America and Cycling BC youth programs.
After the race, participants were encouraged to check out the free Whistler Summer Concert Series at Whistler Olympic Plaza where The Hairfarmers performed. Over 14,000 people attended the weekend including riders, supporters and their partners. Professional athletes were also in attendance at the highly celebrated St. Regis Cup team's race.
Some Quotes from Participants
Matt Devine said "Forte is done. I placed 6th out of 35 in my age group and 80th out of 345 in my gender, and believe me there were some amazingly fit riders in the event. The race broke me as I have never climbed anywhere near 3100m before so I am very pleased. We faced extreme winds and heat so it was a tough day. Anyway, enjoy the video recap of my very long day."
Hannah Ross was glad to finished and shouted "First Race Done, finished 17th in my category! TIME FOR BEEEER!"
Katy who also rode said afterwards, "Great job to all the Fondo finishers there!!!! RBC Gran Fondo what a successful event!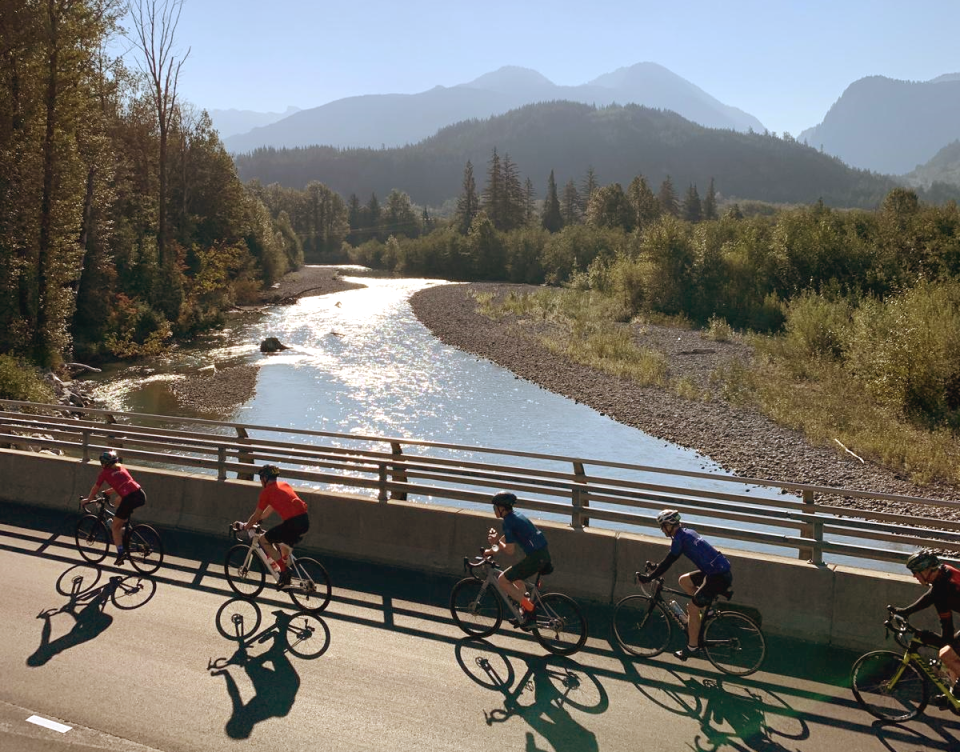 2022 RBC GranFondo Whistler Results
In the 122km Gran Fondo, Torin Halvorson was fastest in a time of 3h 37m, followed by Thomas Ford and Kris Yip.
In the women's 122km Gran Fondo, Brooke Davis was the fastest in a time of 3h 49m ahead of Jen Petersen and Harrison Glotman.
In the 55km Medio Fondo, Ethan Smith from was fastest in a time of 1h 43m ahead of Wes Campbell and Joseph Bloodworth.
In the women's 55km Medio Fondo, Bonnie Hatswell was fastest in a time of 1h 51m ahead of Nurit Altman and Hannah Ross.
In the 152km Forte, Peter Krumins was fastest in a time of 4h 47m ahead of Michael Matthews and Michael Gavelis.
In 152km women's Forte, Sarah Goodridge was fastest in a time of 5h 34m ahead of Abby Edison and Amanda Lau.
Regis Cup Women's Team Podium
1st 15:35:09 RED TRUCK (WOMENS) (3:53:48)
2nd. 15:55:38 TAG CYCLING TEAM (3:58:55)
3rd 18:24:02 GLOTMAN SIMPSON CYCLING WOMEN (4:36:01)
Regis Cup Men's Team Podium
1st 17:21:39 RED TRUCK (MENS) (3:28:20)
2nd 18:17:01 TAG CYCLING RACE (3:39:25)
3rd 18:34:08 COMMERCIAL ATHLETICS CLUB (3:42:50)

Regis Cup Mixed Team Podium
1st 19:28:37 TAG CYCLING MIXED TEAM (3:53:44)
2nd 19:30:23 EN ROUTE (3:54:05)
3rd 19:47:25 LOTUS TEAM 1 (3:57:29)
Link to 2022 Gran Fondo Whistler Results: https://www.rbcgranfondo.com/whistler/results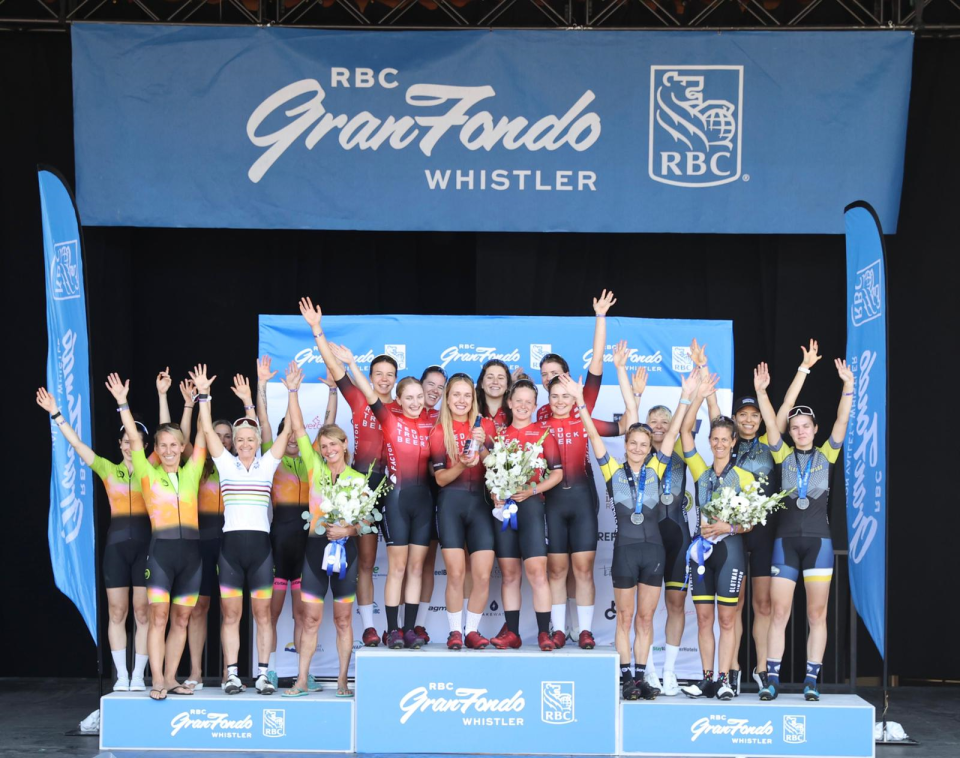 Register NOW for 2023 and SAVE!
Next year's event will take place on Saturday, September 9th 2023.
Registration for the 2023 race opened the day of this year's event, with the best pricing of the year available from September 10th – 14th, so register NOW and SAVE!
Even better, everyone who registers this weekend will be entered in a draw for 2 to win a weeklong Thanksgiving trip to Italy (Oct 7 - 15, 2023) courtesy of Bici Gusti and the Belvedere Bike Hotel!
For more information, please visit: https://www.rbcgranfondo.com/whistler or click the button below to register now.

Photo Gallery