Cyclists celebrate Veneto week with Cancellara, Colbrelli and Pozzato!
Week of amazing cycling for Professionals and Amatuers which included the UCI Gravel World Championships and the Giro del Veneto culminated with a the VENEtoGO social ride, organised by PP Sport Events on the eve of Veneto Classic
A parenthesis in Filippo Pozzato's Ride the Dreamland 2022 week, the VENEtoGO social ride, organised by PP Sport Events on the eve of Veneto Classic, started and finished at Ca' Cornaro in the village of Romano d'Ezzelino (Vicenza).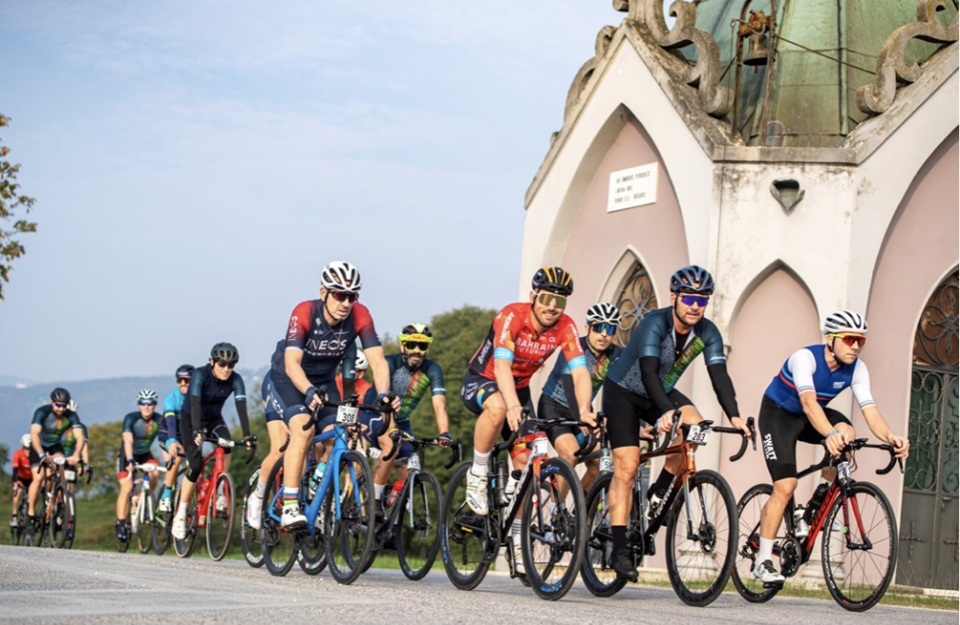 Entrants rode with 2021 Paris-Roubaix winner, not to mention former Italian and European champion, Sonny Colbrelli, and Spartacus himself, Fabian Cancellara, the winner of four World Time trial Championships, three Tours of Flanders, as many Paris-Roubaix, two Olympic time trial gold medals and a a Milano-Sanremo. Former Italian national team coach Davide Cassani, and Milano-Sanremo champion and race organiser Filippo Pozzato joined them.
There were two routes available, of 80 and 98 kilometres, with climbs in the Veneto Classic finale. Music, gastronomy and landscapes were a constant feature of the ride.
"I thank Filippo for the invitation. I always come to this part of Italy with great pleasure,' said Cancellara. 'I like the idea of a social ride on a human scale, where you get to talk to everyone and the participants get some personal attention. It's not a competition, although I have to say that the ride is very interesting. I was curious to see Diesel Farm, a beautiful hill that I had never idden before, which could be the crux of tomorrow's Veneto Classic."
Colbrelli added, "I really enjoyed myself, I spent a nice morning with cycling enthusiasts, all wearing a smile. This area is lucky enough to seem made for cycling. I have raced though it many times, but today I was able to enjoy it in good company, without worrying about winning or losing."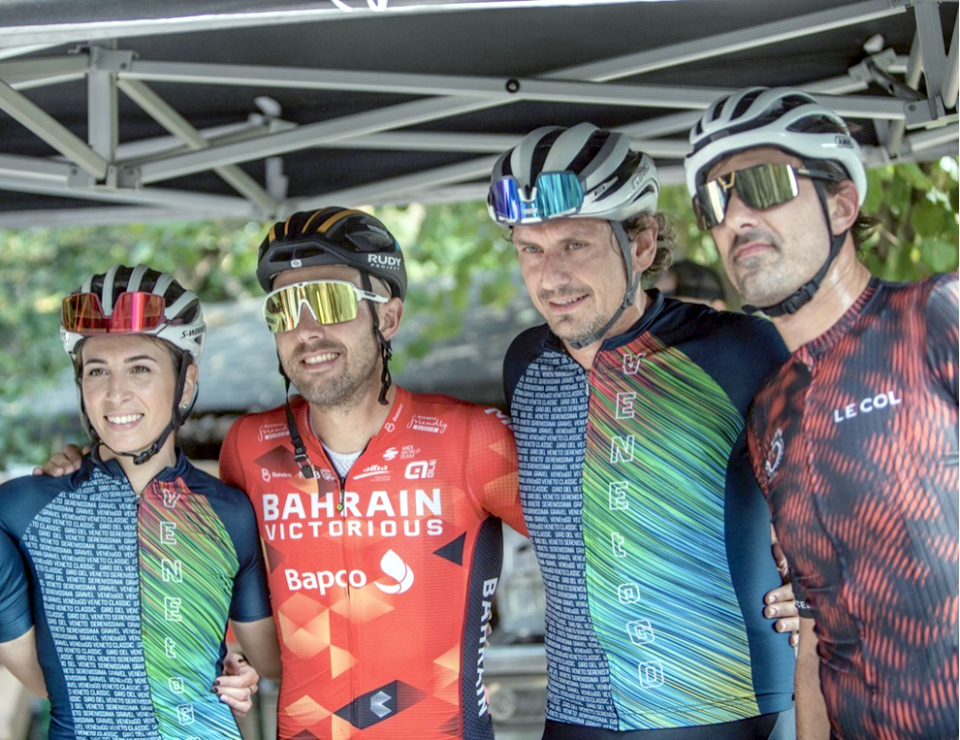 The organiser, Filippo Pozzato, said, "I hope everyone had as much fun as I did. I want to thank Fabian, Sonny, Davide and all the people who shared this carefree morning on the bike with us. During this long week of cycling that we call Ride the Dreamland 2022, coming on the back of the Gravel World Championships, cycling and speed are the undisputed protagonists. At VENEtoGO, on the other hand, the bike is a pretext for some sipmle fun and togetherness. We wanted a non-competitive social ride precisely to upturn the perspective and begin to see the bike as a means of sharing, regardless of each person's abilities and training.
"Colbrelli and Cancellara are living examples of how fast a human being can go on a bike, but here with us they were simply bike enthusiasts like everyone else, with the same desire to be together, to see beautiful places, to laugh and joke, to forget for a while the tensions of everyday life that we all carry around. That's why VENEtoGO is much more than a parenthesis between this week's races, and that's why I would like it to become the emblem of an increasingly widespread way of using a bike."
For more information, please visit: https://www.ppsportevents.com/en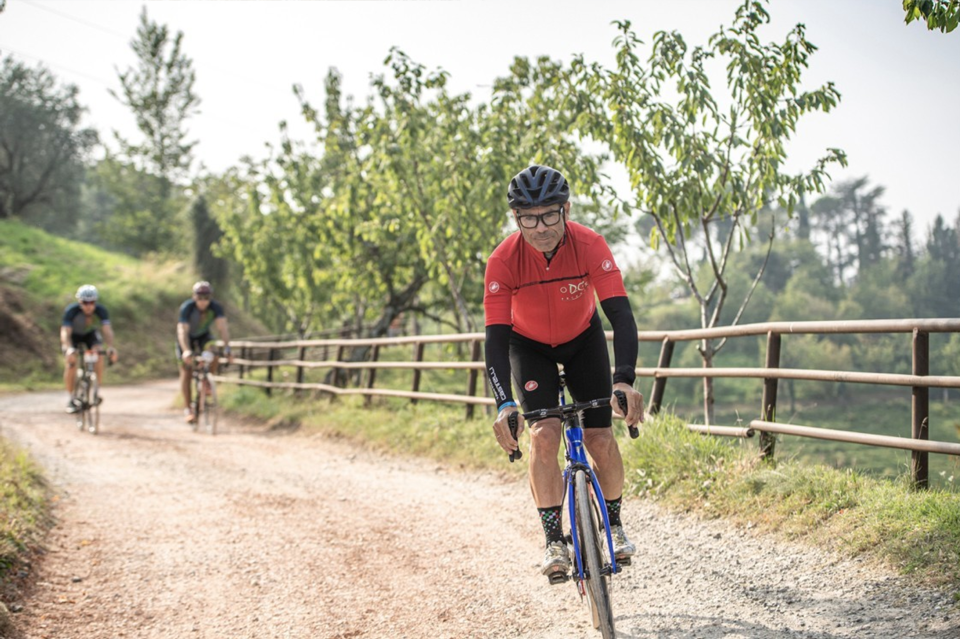 VENEtoGO Photo Gallery