The Grand Rapids Gran Fondo is back this June
The NEW Grand Rapids Gran Fondo presented by KeyBank returns to downtown Grand Rapids on June 24th
West Michigan's signature event returns under the auspices of renowned events management company Tris4Health, well known for their trademark events like the Grand Rapids Triathlon, Michigan Titanium, Waterloo G+G and many more.
In partnership with Robert Hughes, the visionary behind the MSU Gran Fondo, the new Grand Rapids Gran Fondo presented by KeyBank will continue the tradition of the previous event while moving it forwards into the future.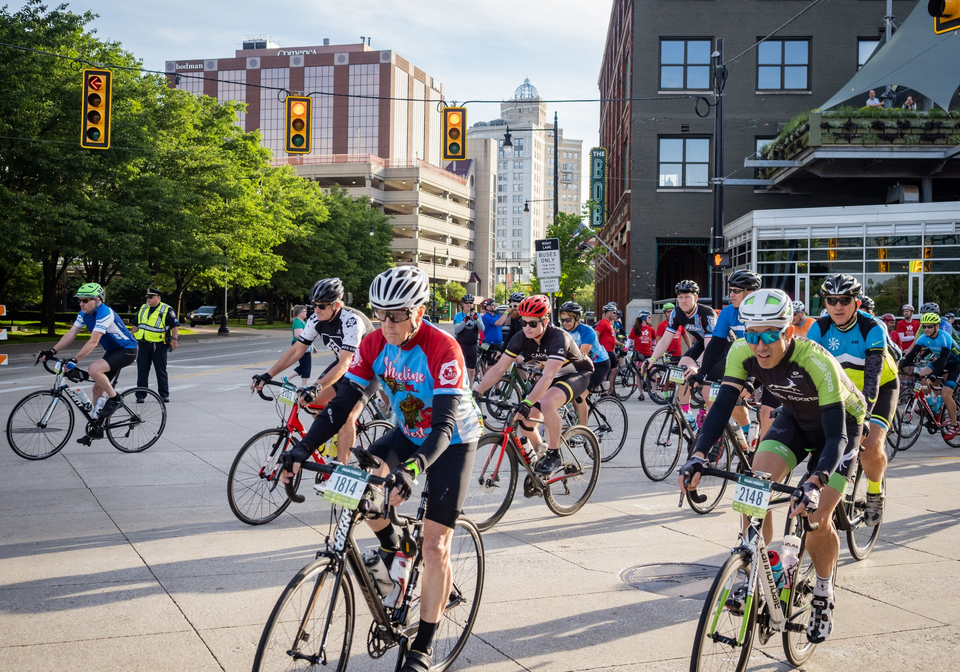 The Grand Rapids Gran Fondo boasts 4 distances with an 80 mile Gran Fondo, 40 mile Medio Fondo, 25 mile Piccolo Fondo and the ever popular Family Ride for adults and children of all ages.
The Gran Fondo is a classic route which follows the picturesque Grand River Valley through farm and small villages before reaching Grand Haven and Lake Michigan. The route back takes riders through expansive farmlands providing beautiful vistas and challenging rolling hills before for the final push into Grand Rapids. The Gran Fondo includes 3 catered rest stops to keep everyone fuelled up.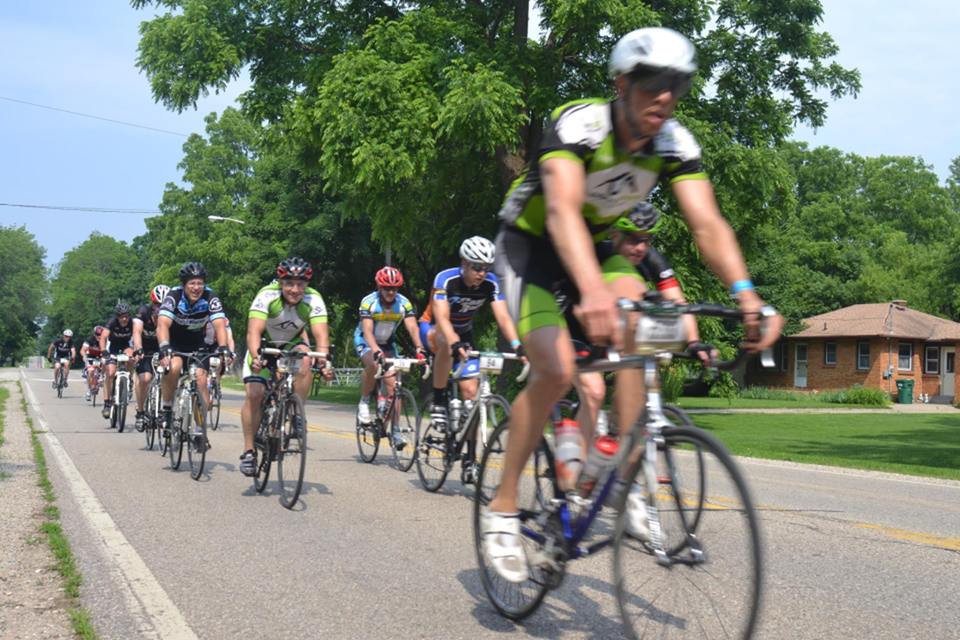 The 40 mile Medio Fondo twists and turns, through villages and farm roads that run along the Grand River valley. Challenging, fast, casual or just plain fun, this beautiful rolling route shares many of the same features of the Gran route and will suit a wider range of cyclists – from the casual recreationalist to the budding competitor. The Medio Fondo has 1 rest stop along the way with nutrition and hydration.
The 25 mile Piccolo Fondo offers recreational riders the full Gran Fondo experience in a manageable loop that will get you back to the finish line in plenty of time for post-ride festivities and fun with the family. It's an excellent choice for riders who enjoy anything from a casual to a brisk pace. The Piccolo Fondo has 1 rest stop along the way with nutrition and hydration.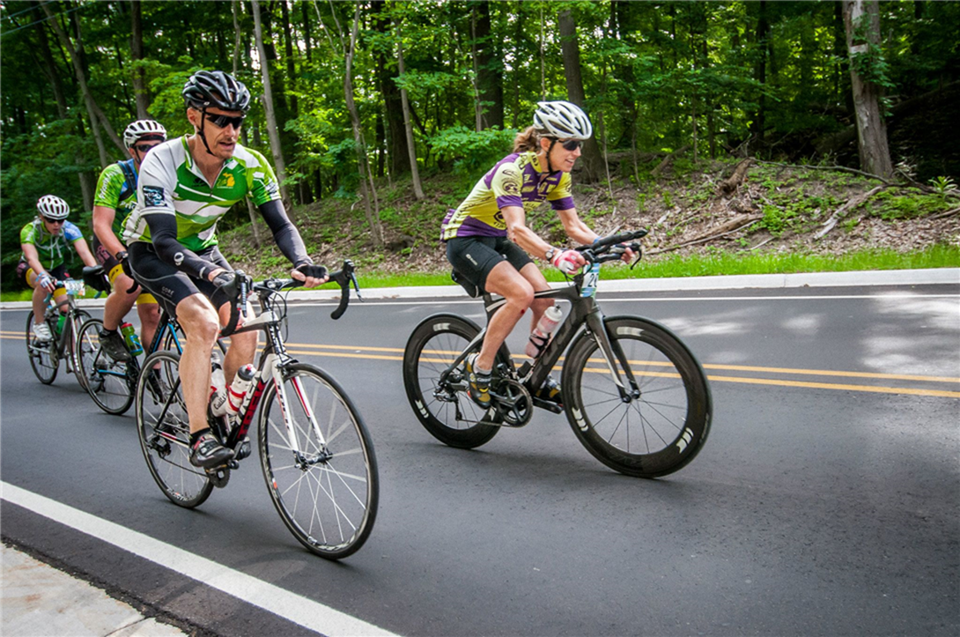 Fun Family Ride
The Family Ride offers an enjoyable and safe route that riders of practically any age, level of fitness or skill level will enjoy for both adults and children. Riders leave the city to discover the beautiful and scenic trails of Millennium Park. Everyone will be back in plenty of time for the fun of the Finish Line Festival!
Finish Line Festival
Come for the ride but stay for the after party!
The fun really starts when riders cross the line in downtown Grand Rapids to enjoy the LIVE music, Gourmet Food and Craft Beer.
Gilmore and KJ Catering will once again be providing four different food stations to riders while New Holland will be providing craft beer and seltzer.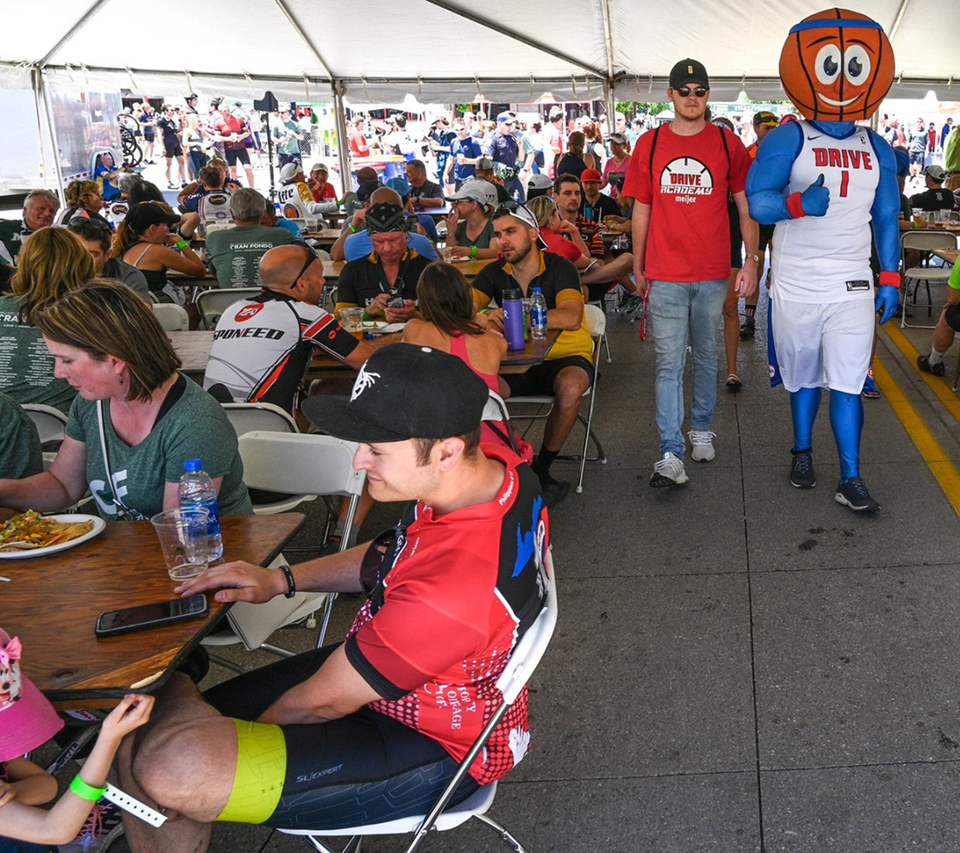 Expo & Packet Pickup
You can join the event on Friday, June 23 for the returning Expo and Packet Pickup held at 20 Monroe Live! We will have vendors, sponsors, celebrity riders and more in attendance before the Big Ride the next day.
Top fundraisers and VIPs will be invited to a special carb load dinner the night before the race. Catered by Gilmore, this dinner will feature stories from our celebrity riders, Brent Bookwalter and Christian Vande Velde, and will be something you won't want to miss!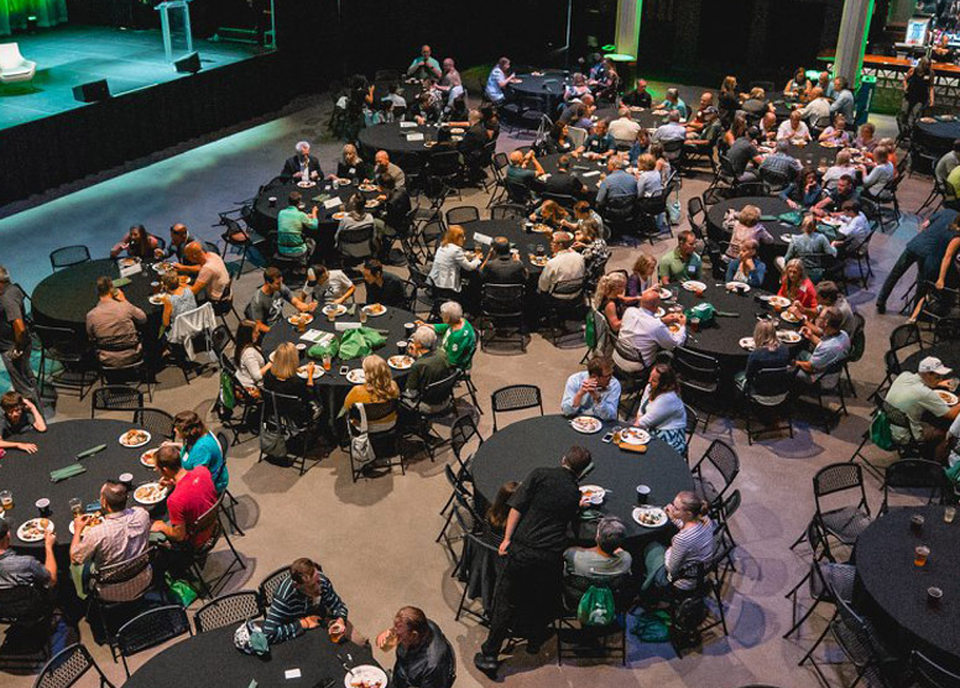 Register NOW and SAVE!
Register before prices increase on April 31st!
Registration includes a finisher's medal, custom t-shirt, aid stations, and unparalleled Finish Line Festival with music, craft beer, gourmet food and vendor booths.
Included in your entry are two food tickets and two drink tickets for Craft Beer or Seltzer.
For more information, please visit: https://grgranfondo.com or click the button below to register now.

Raising Funds for West Michigan Trails
Now more than ever, people are looking for more trails to ride on. 100% of the funds raised will go to West Michigan Trails for connecting trails and advancing the regional trails movement.
WMT is a catalyst for the strategic development and support of the regional trail system. There are more than 850 miles of West Michigan trails, and they have played a role in nearly half of those miles.
Learn more at wmtrails.org
We encourage each rider to raise at least $50 prior to the ride. You will have up until the time you pick up your packet to turn in your donations. PLUS, you can earn great swag and exclusive merchandise!