Come join the party at City Bikes Gravel Miami 2024!
Enjoy the "Gravel Gateway" to the Florida Everglades and best post "Gravel Party" of the year on Sunday February 18th, 2024! Register NOW to secure a place, it will SELL OUT!
Photo: Enjoy the sunny sublime "Gravel Gateway" to the Florida Everglades next February!
Miami is known for many things, like the glitz and glamour of south beach, or the white sand beaches, but there is so much more to be explored. Only a short drive inland is the "Gravel Gateway" to the Florida Everglades, one of the great biological Wonders of the World. Here you can see the original and ancient Florida and for the select few adventurers that desire to push their limits and explore uncharted territory, this is their playground.
City Bikes Gravel Miami is Florida's premier gravel event that plans to showcase the hidden gravel which winds through the Florida Everglades. It is an event that is truly for everyone with three distances (36, 56 & 107 miles) to suit every level of rider. The course winds throughout the levee roads like 'Frog Pond' and 'Rocky Glades' that surrounds Florida most precious resource, the Florida Everglades.
City Bike Gravel Miami will be held on Presidents Day Weekend in the crisp air month of February on a Sunday (February 18, 2024). The event starts and finishes at the iconic Miami Brewing Company, an oasis in the farmlands of Homestead at the edge of the Everglades.
The Miami Brewing Company is an 10,000 square-foot tap room that sits on 10 acres of land. There is free overnight RV parking and plenty of room for social distancing. The beer is cold and refreshing, the staff is welcoming and the atmosphere is eclectic and interesting.
From the brewery, the riders will embark on their journey along the scenic gravel roads of old Florida and may experience wildlife like gators, pythons, deer and more.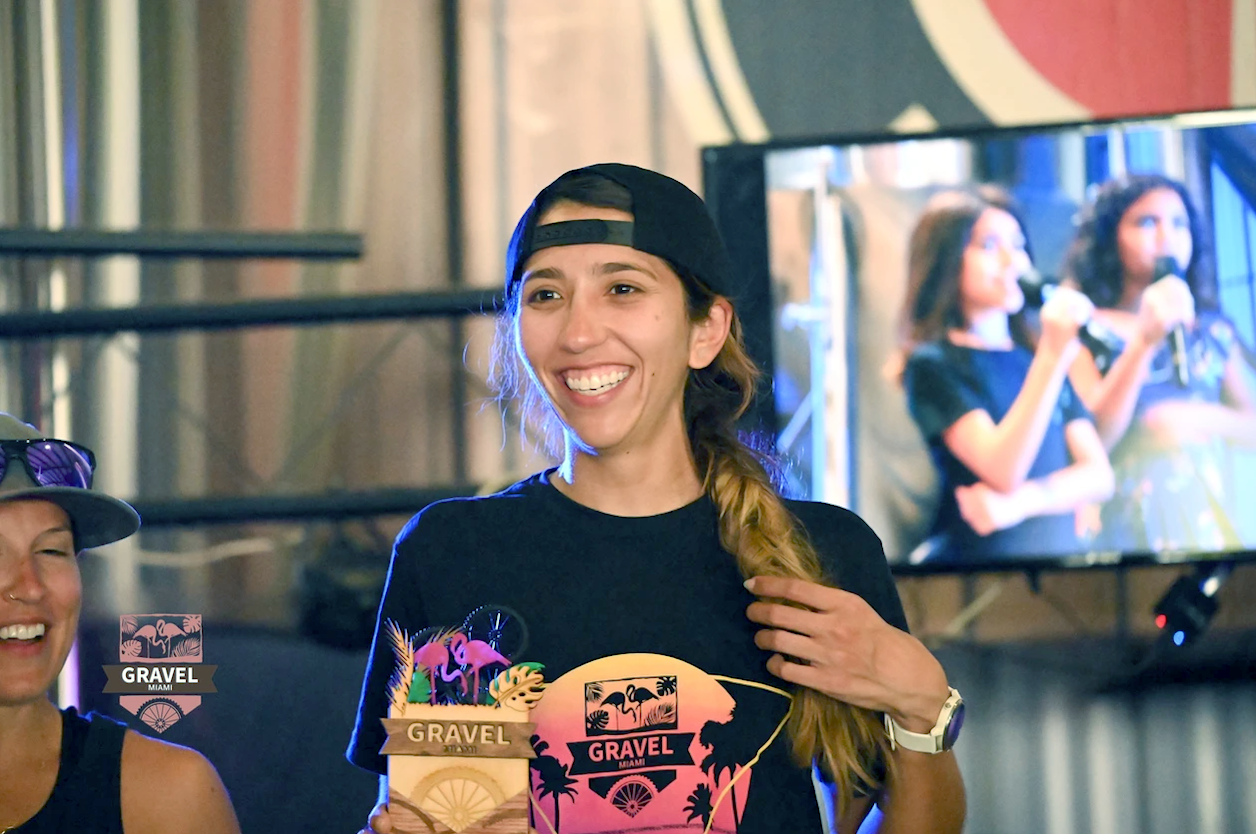 Photo: The event starts and finishes at the iconic Miami Brewing Company for the best party ever!
For 2024 riders can scout the course (pre-ride) with the City Bikes Gravel Team (Saturday, February 17, 2024) and all riders will take home our new souvenir custom Gravel Miami hats and socks.
After the ride, there will be beers drank, finisher medals, awards given, and friends made. Participants will have their dirty bikes cleaned and washed in our secured 'Bike Valet'.
Event registration takes place at www.GravelMiami.com
Social: @GravelMiami #GravelMiami (Facebook & Instagram)
Event Contact: Info@GravelMiami.com

City Bikes Gravel Miami Photo Gallery