Stephen Mull and Caroline Wreszin fastest at the Gorge Gravel Grinder
Nearly 1,000 cyclists enjoyed amazing Oregon spring weather and the best after party over 3 days last weekend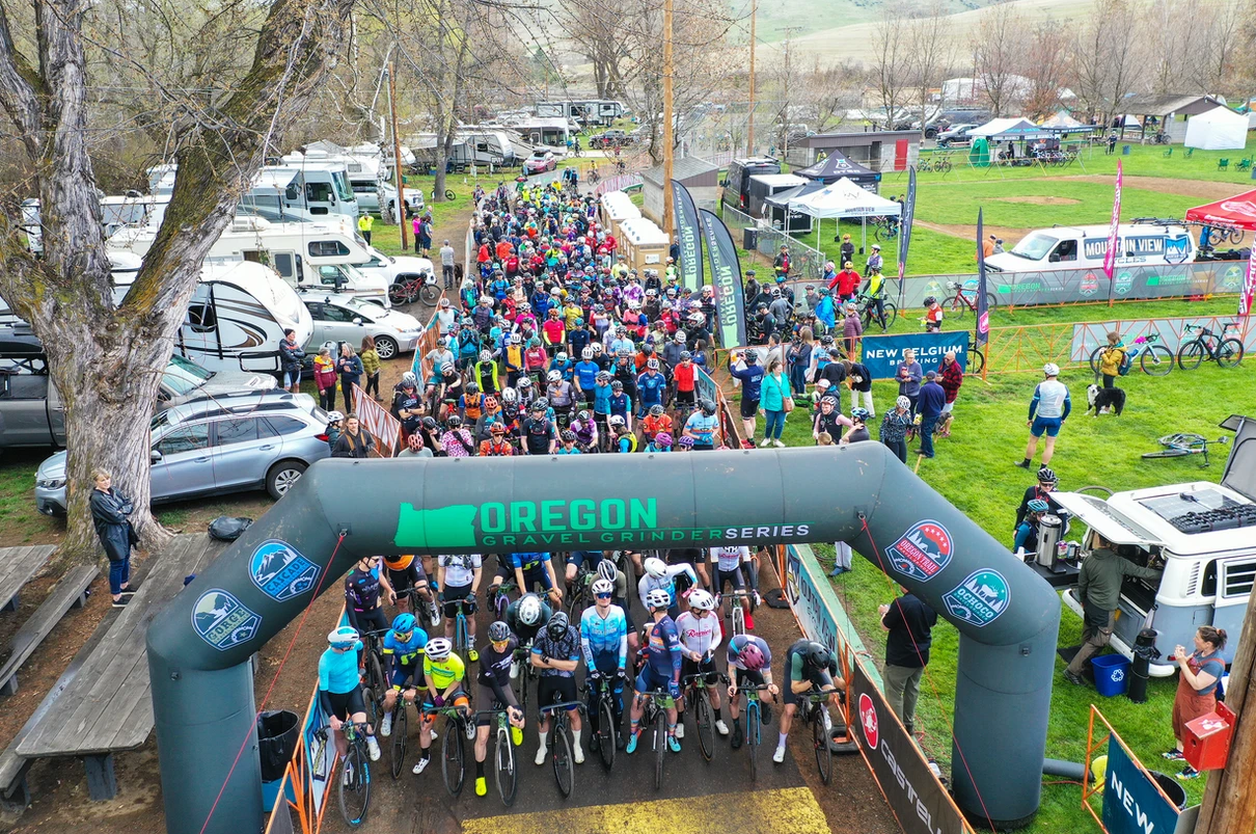 Photo: 2023 Gorge Gravel Grinder startline filling up! credit @lapierrephoto
What an awesome day particpants had at this year's Gorge Gravel Grinder. The weather was amazing the riders where awesome, and after party was the best.
The organizers Breakaway Promotions are still smiling 3 days later.
Out on course, participants benefited from well stocked aid stations, well marked amazing Courses, with chip timing and mechanical support.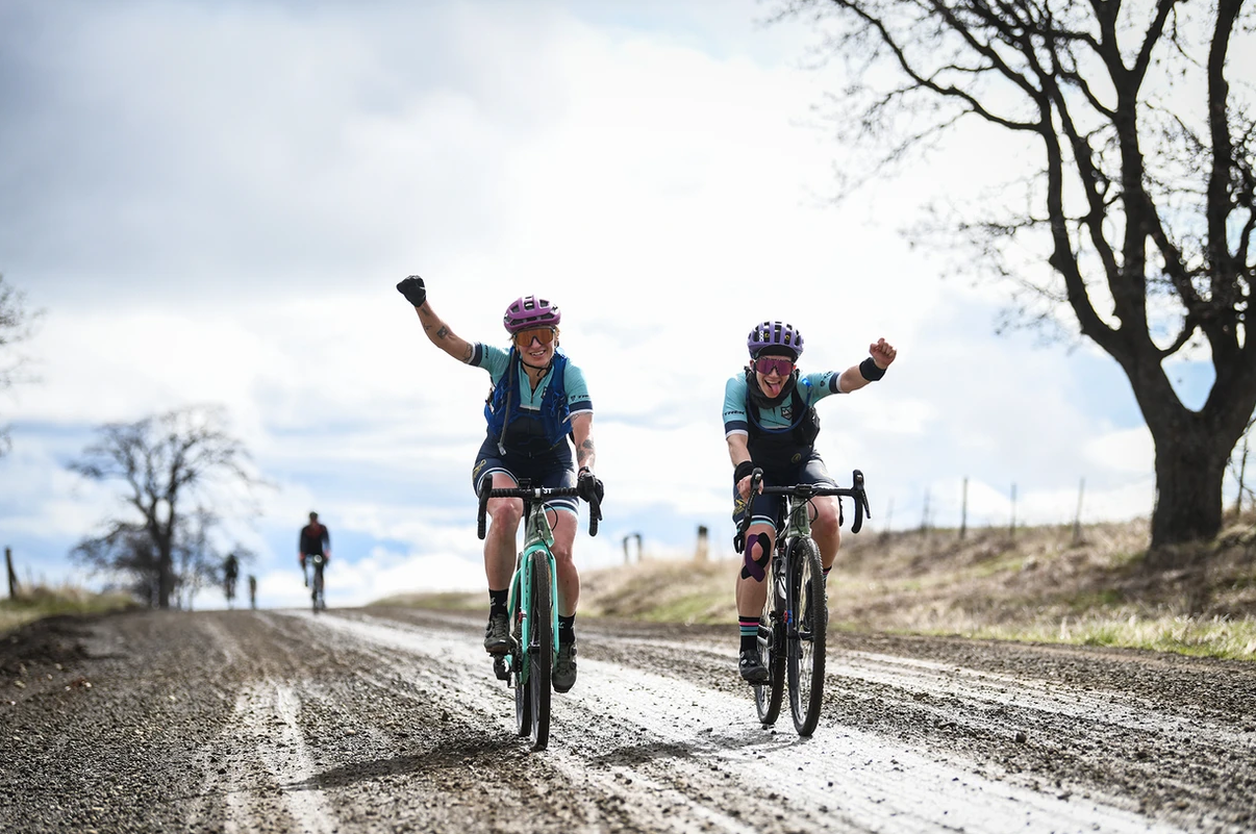 Photo: Smiles for miles at the SOLD OUT 2023 Gorge Gravel Grinder! credit @lapierrephoto
The 93 mile Big Grinder contains over 7,300 feet of climbing and the dry conditions made for some fast times.
In the men's Big Grinder race Stephen Mull (Canyon) soloed to the finish with the fastest time of 4h 4m ahead of Aris Sophocles (Evolution Racing PB Project Bike) who was nrealy 5 minutes behind and Daniel Lincoln (River City Bicycles/Bike Law) nearly 11 minutes behind. Mull shaved a good 9 minutes of his previous time.
In a weird twist of fate, Mull, who finished 2nd at Gorge in 2022, was beaten by this year's second placed Aris Sophocles (Evolution/Project Bike) of Bend who finished first in 2022!
In the women's Big Grinder, Caroline Wreszin (Cinch Racing) was fastest in a time of 4:36:04 just ahead of Serena Gordon (Sunnyside Sports) with Becca Book (Shadow Elite) coming in 12 minutes behind the lead pair. Notably, 18 year Lauren West (Specialized) finished in time of 7h 47m to take the junior womens trophy.
In the men's 67 mile Medium Grinder, Ryan Palo finished just ahead of Nicholas North (Team Stages) and Andrew Suchocki in a time of 3h 19m.
In the women's Medium Grinder, Sally Moore (Special Blend Gravel / Breakfast Racing Team) was fastest ahead of Erin McHale (Breakaway Women's Racing) and Makaela Kroin (CBC Racing Country Green Turf Farms) in a time of 3h 49m.
In the 52 mile Small Grinder, Jongwon Seo (Dialed Cycling Team) was fastest ahead of Scott Chamberlain (Planet PDX Cycling) and Bryan Floyd (Dialed Cycling Team) in a time of 2h 51m. For the women, Jaime Clark was fastest in a time of 2h 49m ahead of Sarah Puckett and Tosha Teter.
Participants received a Custom Pint Glass, Custom T-Shirt, Lunch, Beer (over 21) and the best after party in the U.S. Gravel scene.
This is just the beginning for this year's Oregon Gravel Series!
Next up, big mountains and breathtaking views with a little bit of spicy to keep things interesting. Everyone better get signed up for this year's Cascade Gravel Grinder, just two weeks away, with limited place left!
2023 Gorge Gravel Grinder results: https://my.raceresult.com/240337/results
For more photos, please visit: https://www.oregongravelgrinder.com/cascade-gravel-grinder