International peloton of 16,000 riders tackled Tour of Flanders
16,000 cyclists from all over the world explored the Tour of Flanders route thanks to dry weather and the excellent atmosphere en route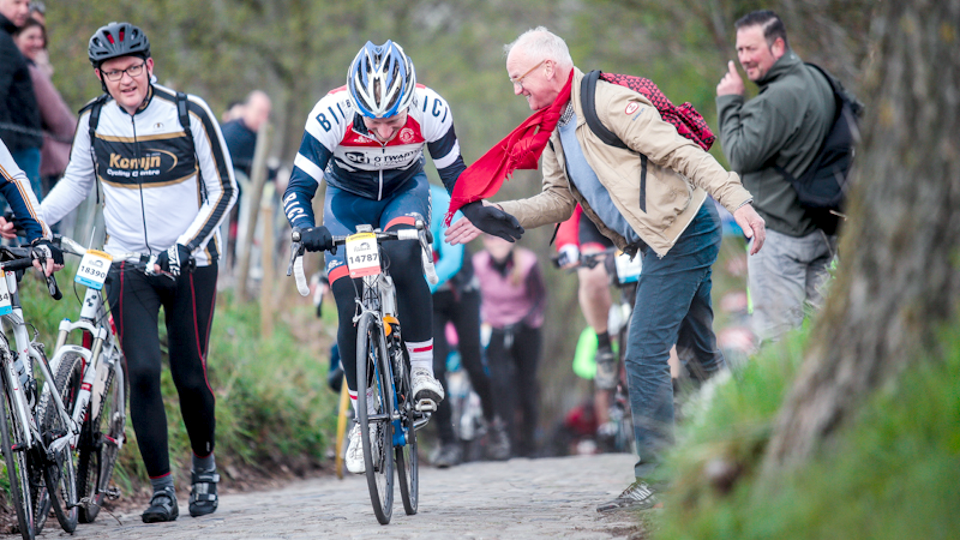 Four distances allowed participants to experience what it is like to ride the Tour. The vast majority (5,270 riders) completed the 139 km, more than 4,000 the 174 km and no less than 4,550 the 229 km with departure from Antwerp this morning at 7 am.Another 2,150 participants chose the 74 km.
At 8 p.m. at night, the very last crossed across the finish line in Oudenaarde. A hundred more very young with their parents had the opportunity to do the same at the end of their shorter Tour of Flanders for Families.
Many former riders and prominent figures also rode including, Belgian minister Alexander De Croo, UCI chairman David Lappartient, Johan Museeuw, Pippo Pozzato and George Hincapie.
Just over half of all participants were from abroad, their eyes fixated on the Flemish roads, slopes and cobblestones. Two Spaniards recalled Sagan's exploitation at Kwaremont last year. A man from Texas put it like this: "Today I felt like I was in the Tour (for professionals). It all went very smoothly on the way.".
Four British rider from Bristol thought it was a great and enjoyed the fresh beer on arrival.

There were few incidents or problems en route, perhaps partly due to the dry weather and the extensive facilities to guarantee safety and comfort of all participants. The call by the organization to respect the road code, but also each other, the other road users and the environment, had been followed very well. The marshals and the police ensured a safe course, just like the technical and medical emergency services.
A participant who had become unwell on the Wall is now improving thanks to the very rapid intervention of the Red Cross, which was set up in numerous strategic places along the route.

Once at home, all participants can relive their journey and video images and photos of the passages on eight slopes and share them with friends.
For the latest photos and video, please visit: https://www.facebook.com/rondevanvlaanderencyclo