Registration for 2020 We Ride Flanders is now Open!
Registration for the Tour of Flanders Sportive - We Ride Flanders, which will take place on Saturday 4th April next year, opened today.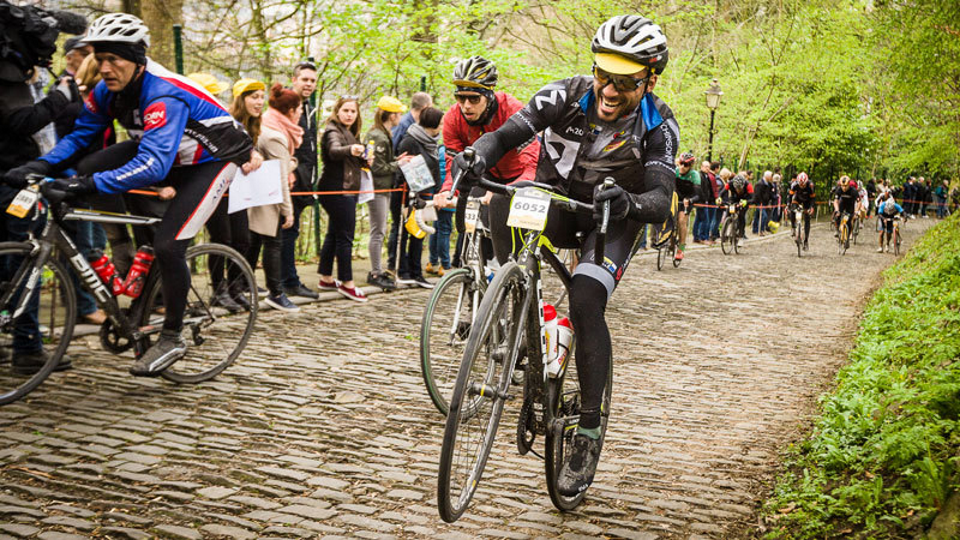 The Ronde is the meeting par excellence of the Flanders Classics spring, especially for those who are themselves cyclists. Start and finish are in Oudenaarde, except for the longest distance, which departs from Antwerp again.
As in previous years, only 16,000 participants are allowed to take part as requested by the authorities but also to guarantee maximum safety on the course. So don't delay and register. Those who register early will benefit from an early-bird rate. All participants are eligible for a generous participant package, signallers, supplies, technical and medical assistance, a bicycle frame sticker, massage, ... Everybody will also get a bicycle light, which increases visibility and therefore also safety of the participants.
The beautiful course and unique atmosphere make thousands of passionate cyclists from Belgium and abroad choose the Tour of Flanders Sportive - We Ride Flanders year after year. Mythical hills such as the Oude Kwaremont, the Paterberg, the Koppenberg and Muur van Geraardsbergen appeal to the imagination of every cycling aficionado. Every cycling tourist can pick out a tour tailor-made for him or her. The distances are 74, 139, 174 or 229 kilometres. The start and finish for the former three distances are in Oudenaarde, and the 229 km distance starts in Antwerp and finishes in Oudenaarde. A shuttle service will be provided again from Oudenaarde to Antwerp for those riding the long distance.
International Cycle Festival
We Ride Flanders is the international cycling festival par excellence. Last year, no less than 58% of participants hailed from abroad. Approximately 60 nationalities showed up to get a taste of the rich cycling history and culture in Flanders. In 2019, Nick Clarck travelled from the United States to do battle with 'the cobbles'. "The last couple of years, Americans are beginning to realise more and more that cycling is not just the Giro, Tour and Vuelta. We want to really discover the Tour of Flanders and especially ride it ourselves. The Ronde has an extremely rich history with all the big names that feature on the honour roll. This in combination with the challenging and technical course makes We Ride Flanders an absolute bucket list event."
"The Tour of Flanders Sportive is on every national and international self-respecting cycling enthusiast's list and we are exceptionally proud to play a prominent role in that", says Thomas Vanuitgaerden, Marketing Communications Manager Continental Benelux. "As partner in the Ronde van Vlaanderen Series, Continental and organiser Peloton attach a great deal of importance to safety before, during and after the cycling races. In that, Continental does not just offer its expertise in tyres and automotive technology to reduce the number of traffic accidents to zero, but improvement of mutual understanding and respect among all road users is a real part of that as well."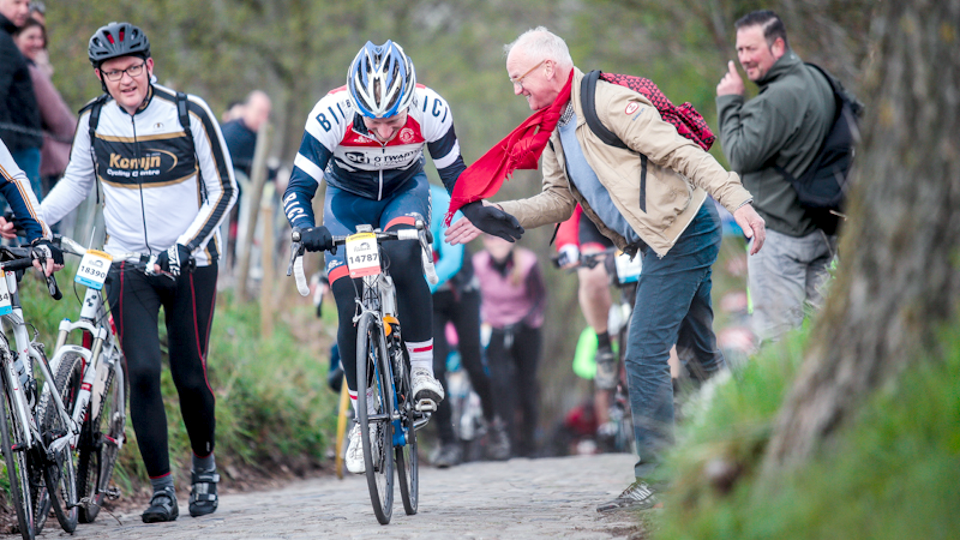 Suffering in Style
New for this year is the unique merchandising range in cooperation with garment producer Sportful, which means that the Ronde will literally be worn all over the world. Just like Peloton, Sportful focuses on the historic classics and has a rich history with a number of ex-winners in its ranks who once won the Ronde in a Sportful jersey. "Sportful and Flanders have crossed paths many times throughout cycling history and therefore we believe that the brand Sportful is inextricably linked to Flanders. Throughout the years, no less than six riders have won the Tour of Flanders in Sportful outfits and we are eternally grateful for that to our champions. Museeuw & Mapei, Cancellara & Saxo and of course our rock star Peter Sagan", says Dario Cremonese of Sportful.
Participating in the Tour of Flanders Sportive - We Ride Flanders is a guarantee of the ultimate experience on the road. Riding the course of the Tour of Flanders the day before the pros whilst being cheered on by the many spectators... nothing comes close to that feeling of being like a pro rider for one day as a cycling enthusiast!
You can register for the Tour of Flanders Sportive - We Ride Flanders from today via werideflanders.com.
We Ride Flanders is part of the Continental Ronde van Vlaanderen series consisting of:
3/04 Tour of Flanders Business Pelotons
4/04 We Ride Flanders
Retro Ronde van Vlaanderen
Vlaanderens Mooiste
Ronde van Vlaanderen Off-Road
For more information, please visit: continental-rvvseries.be