Registration for the 2018 Ronde van Vlaanderen Cyclo open
Registration for the 2018 Ronde van Vlaanderen Cyclo - We Ride Flanders has opened. The Ronde is THE cycling event of the "Spring Classics" season, which attracts 16,000 riders Internationally
This morning registration for the Ronde van Vlaanderen Cyclo - We Ride Flanders, which takes place on Saturday 31st March opened.
The start and finish is situated in Oudenaarde, Belgium, except for the longest distance which will depart from Antwerp, just like last year. For those who would like a higher level of comfort, a NEW Hors Catégorie VIP Package is on offer.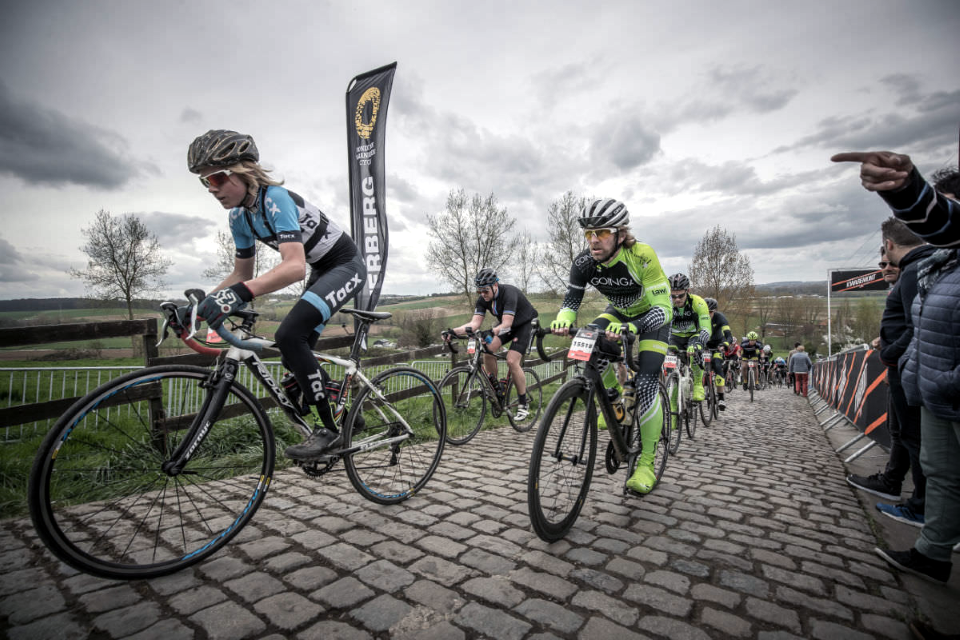 As in previous years, upon request from local governments as well as to optimize the safety of every cyclist on the course, only 16,000 riders are allowed to register.
Those who sign up early will also pay less, due to the lower pre-registration fee. When you sign up, the following is provided in the participant's package: a unique gadget, insurance, directional signage staff, refreshment stations, technical and medical support, a plaque sticker, massage and of course a fantastic and unforgettable experience along the way by riding the same course as the pros the day prior! All supported by a huge number of people.
ANTWERP OR OUDENAARDE
The course remains mostly unchanged compared to last year. Legendary hills such as the Oude Kwaremont, Paterberg, Koppenberg and the Muur van Geraardsbergen have to be conquered! Their are a choice of distances; 74, 130, 170 and 237 kilometers.
The second longest course (170km) starts in Oudenaarde and is the only distance that departs from Oudenaarde that will cross the Muur van Geraardsbergen.
The longest distance, 237 km, starts in Antwerp just like the professionals. Like last year, there will be shuttles between Antwerp and Oudenaarde.
NEW HORS CATEGORIE VIP PACKAGE
Are you looking for that little bit extra during We Ride Flanders?
For those interested, there is an EXCLUSIVE OFFER at We Ride Flanders called Hors Catégorie (74, 130 or 170km). You will be welcomed by ex-winners of the Ronde van Vlaanderen with a healthy breakfast in the VIP Tent near the official finish of the professional race, in Oudenaarde.
You can enjoy yourself further in this VIP Tent after your heroic performance!
Please note, there are a LIMITED NUMBER of places available, so early entry is advised for this exclusive offer.
PELOTON
The Ronde van Vlaanderen Cyclo - We Ride Flanders is the first event launched from Peloton, the new collaboration between Flanders Classics and Golazo Sports. For many years Flanders Classics has been the owner of the Ronde van Vlaanderen professional race.
Golazo Sports has organized the Ronde for cycling tourists since 1992. Thanks to the great collaboration between both companies, the existing events will only strengthen. New innovative concepts will be launched for cyclists, which will be announced shortly.
The Ronde van Vlaanderen Cyclo is one of the ultimate BUCKET LIST rides for all cyclists, follow in the footsteps of the professionals and conquer the legendary cobbled climbs in the heart of Belgium.
Registration is now open, from
Friday 10 November at 11.00 AM CET,
for more information and to register, please visit
werideflanders.com