TrainingPeaks Becomes the Official Training Platform of the GFWT Gravel Series
TrainingPeaks is now the official training platform for the Gran Fondo World Tour® Gravel Series. Through this partnership, both brands strengthen their involvement in the gran fondo community by offering official training programs for the Gravel Series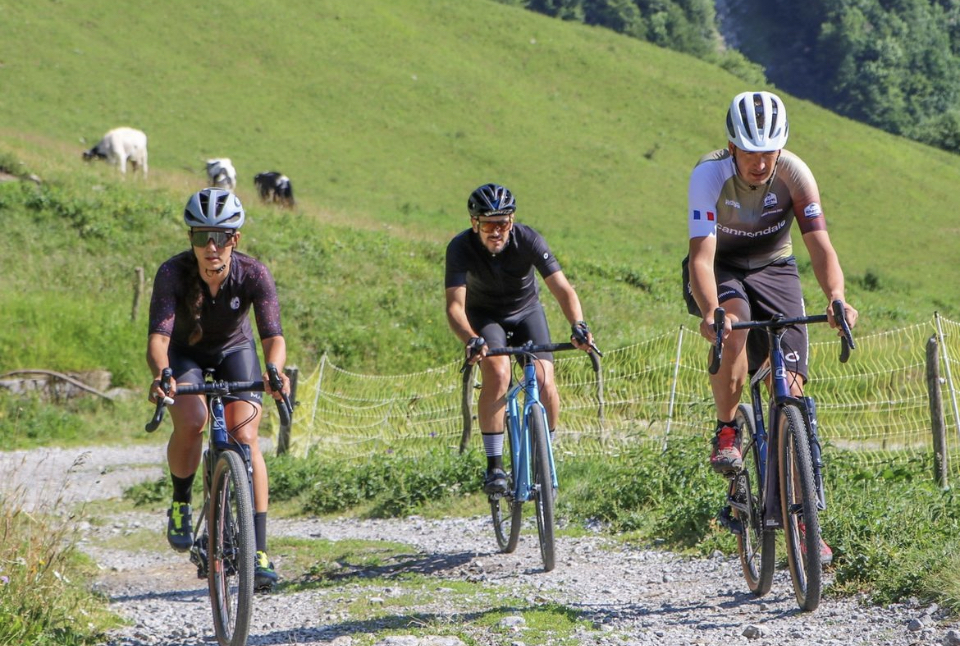 Landing on all five continents, the Gran Fondo World Tour® Gravel Series reaches across the world, with the most expansive international calendar for the global gravel community.
"We are proud to close this agreement with TrainingPeaks as our official training provider and work together around the world for our gran fondo community," said GFWT CEO Dani Buyo.
These custom training plans were designed by former pro and current coach of Orange Seal Academy Dennis van Winden. There are specific, seven-week training plans for every level of rider, from beginner to advanced.
All plans are available through the TrainingPeaks platform, which gives GFWT participants the option to upgrade to Athlete Premium at a discount for the ultimate training experience, allowing them to analyze their workouts and track their progress.
"We are honored to be the official training partner of the Gran Fondo World Tour Gravel Series," said Dirk Friel, TrainingPeaks co-founder and Chief Evangelist. "Gravel is now the fastest growing bike-racing discipline in the world, and we're thrilled to be the platform supporting the official training plans for the GFWT Gravel Series. With these plans and the advanced training features of TrainingPeaks Premium, we know riders will enter their race day well prepared to reach their goals."
About Gran Fondo World Tour®
The Gran Fondo World Tour Gravel Series brings participants to some of the world's most picturesque and jaw-dropping destinations, from the South African KwaZulu-Natal region hills to the California coast to vast Norwegian landscapes. The series is open to cyclists of all experience levels, with the first cyclosportive world ranking for amateurs and passionate cyclists. Learn more at granfondoworldtour.com.
About TrainingPeaks
TrainingPeaks creates endurance training apps and solutions that help athletes and coaches reach their goals. Featuring the world's largest endurance training marketplace, athletes can find personalized training plans, accredited coaches and powerful tools to track their progress. Coaches can earn accreditation, reach more athletes and grow their coaching business. Additional products include the Run With Hal adaptive training apps, and WKO5 desktop software for cutting-edge scientific analysis.
TrainingPeaks is trusted by Tour de France teams, IRONMAN® World Champions, Olympians, age-group athletes and coaches around the world. Learn more at trainingpeaks.com.