6,400 cyclists take part in the 2023 Gran Fondo World Tour ® Championship at the Giant Seorak Granfondo in South Korea
On Saturday 6,400 cyclists rode across stunning mountain ranges in the Gangwon Province for the Giant Seorak Granfondo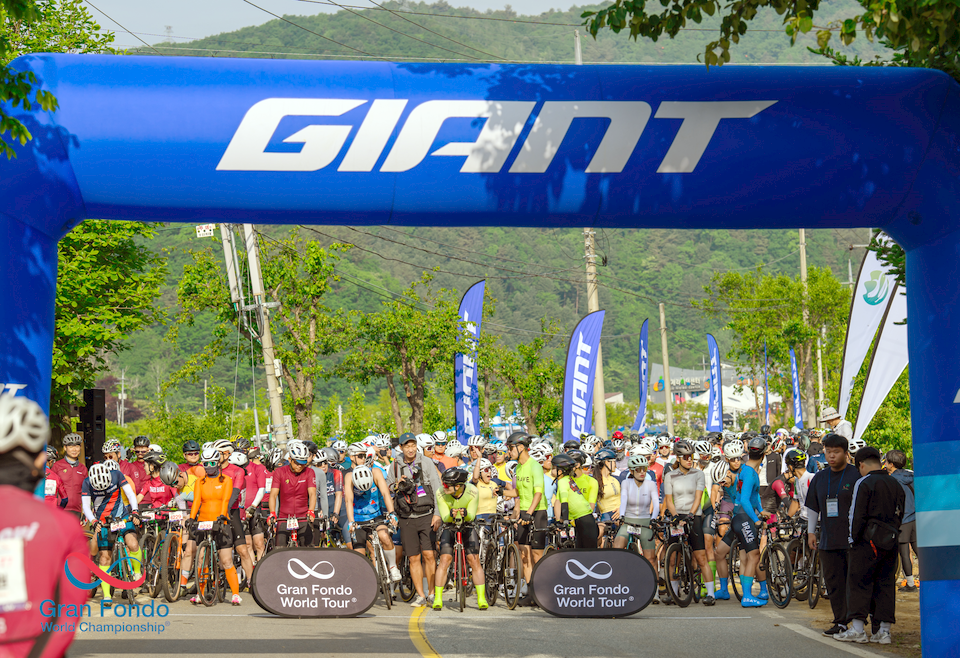 It's a next-level event, it's the biggest Gran Fondo in Korea, 208 kilometres or 129 miles, with five challenging climbs and a whole lotta bragging rights at the finish!
The 6,400 riders represented, 35 nationalities, many from South Korea, China, and the Philippines. There were also a lot of expats from South Korea and Singapore. There were also many riders from Europe and North America, the United States., Canada, France, Italy, Spain and the United Kingdom represented.
2023 Seorak Granfondo & Gran Fondo World Tour Championship took place very successfully, with perfect weather and thanks to the staff's hard work the cyclists had a great day.
The organization was world class provided by the Seorak community with the incredible support of Giant Bikes. Safety and fun was paramount with First Aid, 5 feed stations, safety, Bike mechanic Service, and traffic police, an amazing level of support shown.
Riders received a finishing Certificate and a much appreciated shower afterwards.
Dani Buyo, CEO, Gran Fondo World Tour® stated "I'm so happy about how the weekend went, it was a great decision to host the 2023 GFWT® Championship in South Korea this year, next year the championship move to the 719 ride in Colorado in the United States. The Giant Seorak Granfondo will of course be part of the 2024 series and I hope we can return to South Korea for another GFWT World Championship in the next couple of years"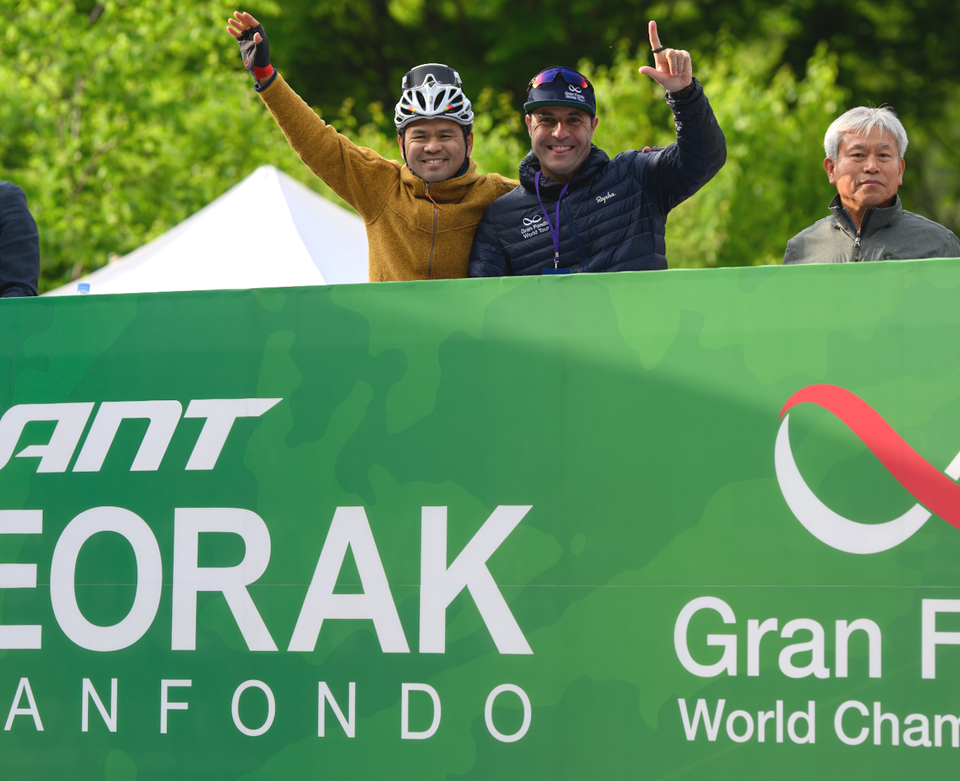 2023 Giant Seorak Granfondo Men's Podium
1st- Junghoen Yoon
2nd- Sosan Cheon
3rd - Eujin Lee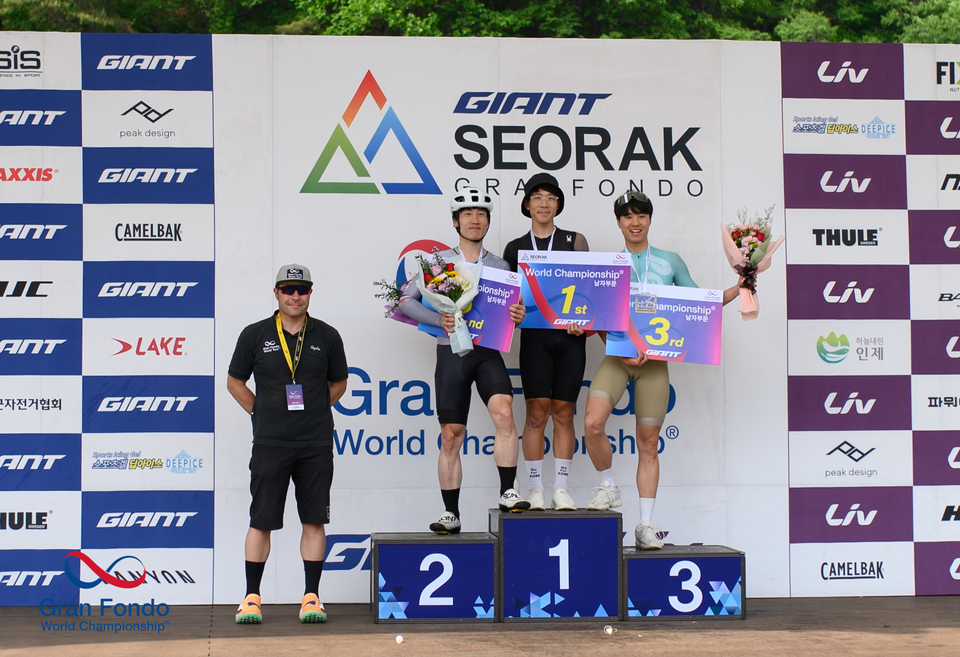 2023 Giant Seorak Granfondo Women's Podium
1st - Miso Kim
2nd - Minjeong Kang
3rd- Hyunjin Kim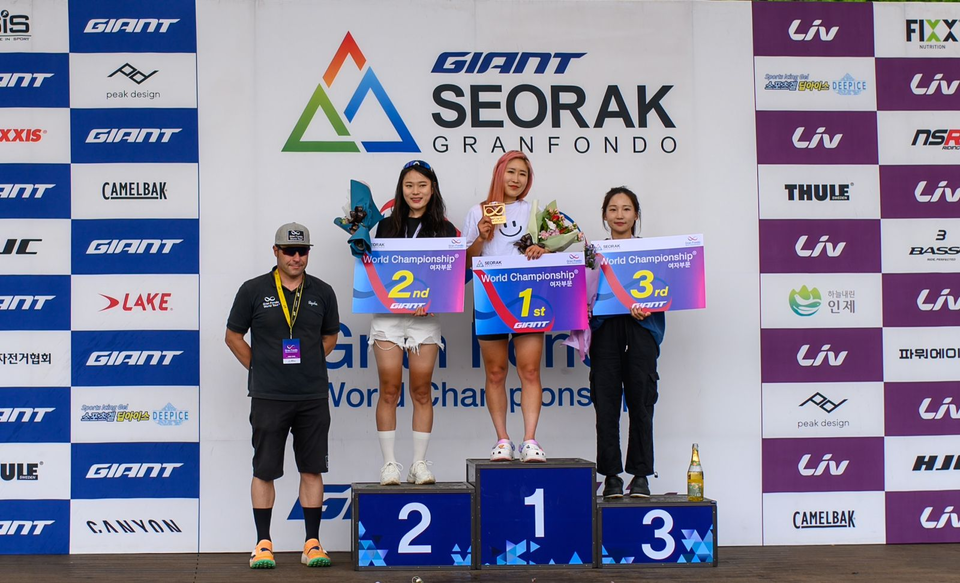 For more information, please visit: http://granfondo.kr