The Sea Otter Europe Costa Brava Girona by Continental 2023 on the verge of Vendor space sell-out!
A resounding success; 4 months before the seventh edition of the highly sought-after Girona Cycling Festival gets underway, 95% of the planned space has already been reserved, most of which by brands from previous years coming back for more as well as lots of new ones that become part of the festival year after year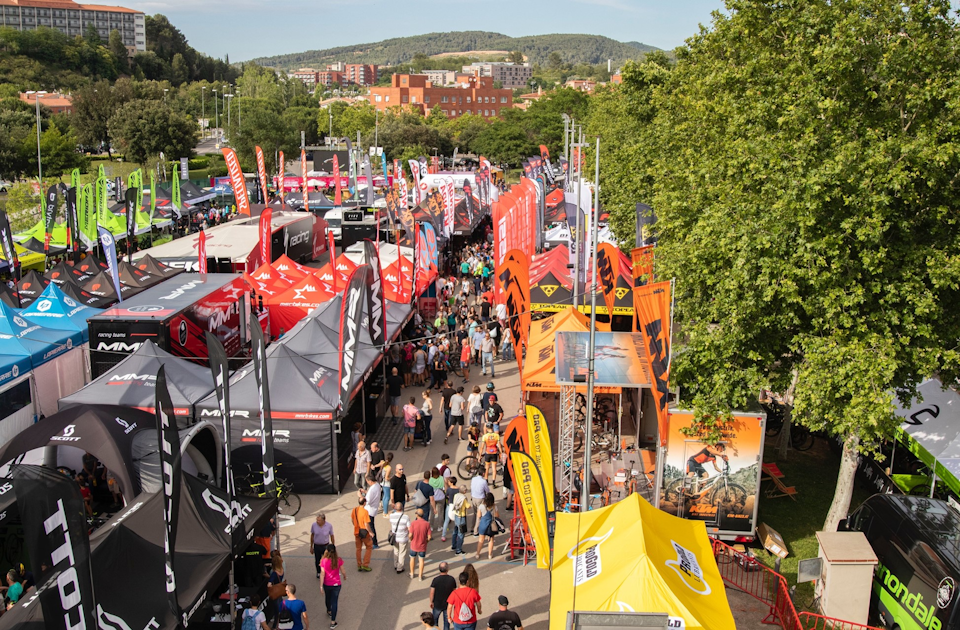 More stands, more brands, more square metres reserved by loyal brands have led to the Sea Otter Europe Costa Brava Girona by Continental 2023 almost selling out!
This year, once again, there is more space available for brands; last year it was also sold out so some brands missed out while others couldn't get the space they wanted
Strong response from the International Market
One of the keys to this success is the fact that an increasing number of international brands want to be part of the festival. Some Spanish distributor brands from previous editions are now back representing the international parent brand and taking up more space.
From the outset, Sea Otter Europe Costa Brava Girona by Continental has striven to be one of the benchmark international cycling festivals of the year which is evident in the brands that attend, the visitors, the participants in the different sporting events, as well as specialised journalists from all over the world.
More than 60,000 visitors, more than 400 brands, more than 4,000 participants in sporting events and more than 200 journalists from more than 50 countries are expected.
Euro Mobility Festival, another success factor in the event's growth
The second edition of the Euro Mobility Festival marks the consolidation of this new festival, which joins Sea Otter Europe Costa Brava Girona by Continental, sharing the same venue and dates, but with its own personality, access and space, brands and programme. The cycling festival and the new sustainable urban mobility festival are perfectly aligned, doing their bit to make the event bigger and much more interesting for everyone.
For more information, please visit: www.seaottereurope.com