Rockford is the second largest city in Illinois outside the Chicago metro area. It's located just 1hr from Chicago and its main international airport, Chicago O'Hare (ORD), making the trip to GFNY Rockford easily accessible from anywhere in the world.
Only the finishers of the long course are eligible for category rankings and Overall and Podium awards. If you want to race and be ranked in your category, you must complete the long course. Top 10% of finishers in each age group earn a spot in the Qualifier Corral at every GFNY World event.
The riders of the medium course will be provided their start-to-finish time, but will not be ranked by finish time. All finish times will be listed in alphabetical order.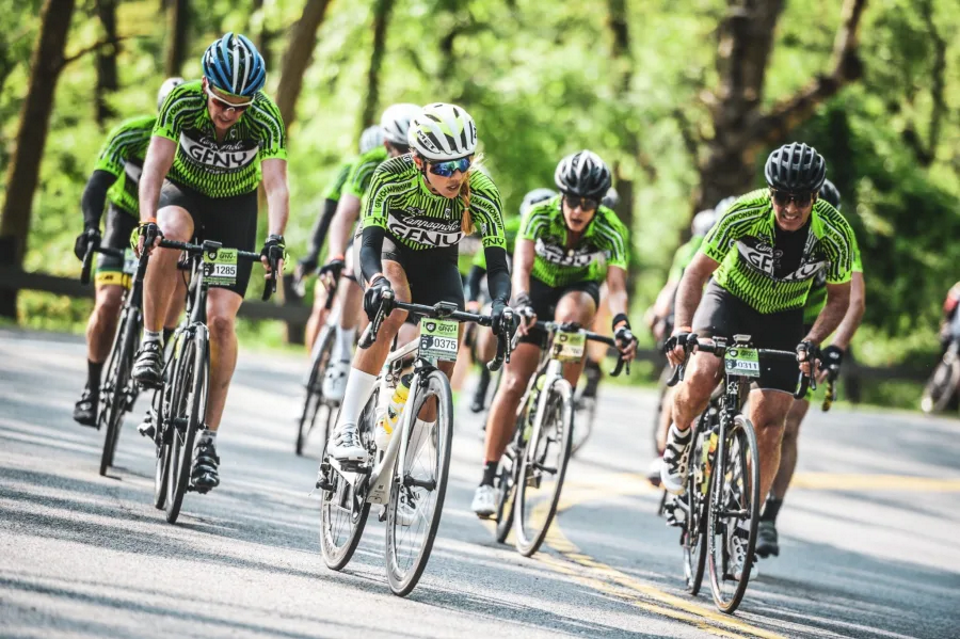 THE JERSEY: All riders receive the official GFNY Rockford race jersey, which is mandatory attire at the race. The jersey is designed in NYC and Made in Italy.
CHIP TIMING: GFNY Rockford is a timed race. Each athlete has their own timing chip, which starts right after you cross the start line and stops when you cross the finish line. Timing results will be available at gfny.cc/results.
FINISHER MEDAL: Every GFNY Rockford finisher receives a medal, no matter which distance they complete. All finishers also earn a "Finish" towards their 3x2022 GFNY medal or the 10x medal. Go to gfny.com/medals for more information on GFNY's multi-finisher medals.