The Granfondo San Gottardo is in Switzerland with a distinctly Italian feel. There are few places in the world where you can pass road signs in Italian and German during the same race and climb cols that are named in all the languages of cycling.
At the crossroads of Valais and Ticino, two of Switzerland's most beautiful regions, the Granfondo San Gottardo is an epic cycling sportive taking on the mighty Col du St. Gothard, Col de la Furka and  Col de la Nufenen. Over 900 riders took part in the 3rd edition in 2013.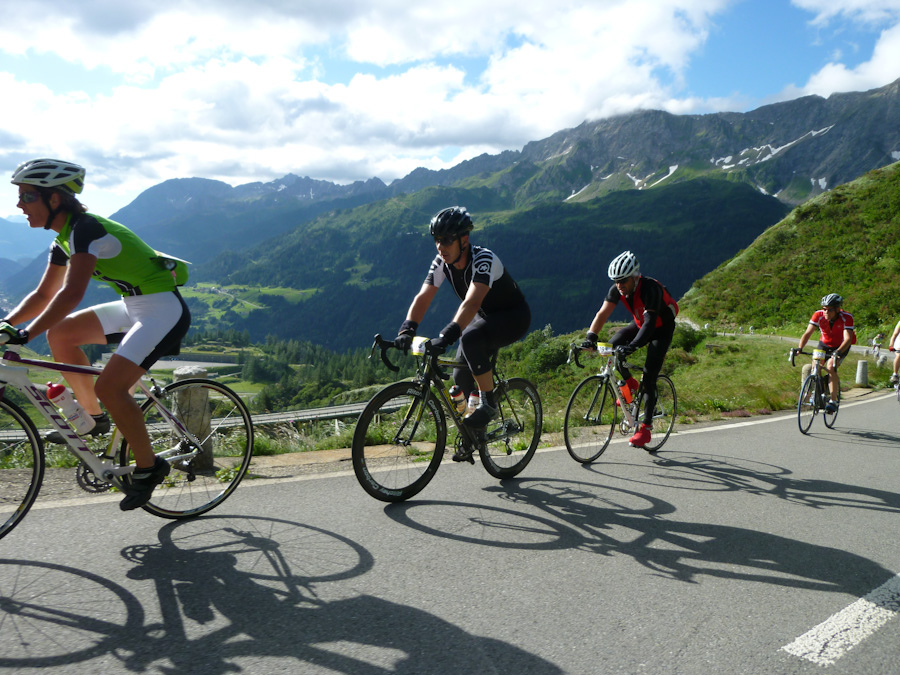 Although relatively short for a Granfondo at 110km, the  Granfondo San Gottardo packs a serious punch with 3,000m+ of climbing in less than 40km of road. Underestimate this challenge at your peril!
Each of these climbs has been featured by best selling author and photographer du Daniel Friebe in Mountain High and the sequel Mountain Higher.
Col du St. Gothard
At 2,106m high the Passo del san Gottardo  is an epic climb. Throw in the cobbled sections of the strada della Tremola and you have the "Paris Roubaix des Alpes" as the Gran Fondo San Gottardo organizers proudly call it!
Col de la Furka
Just after you have swooped down the stunning descent off the Col du St. Gothard a 17km climb at over 6% awaits! The climb up to the Col de la Furka or Furka Pass is impressive and the lure of bagging a Col at 2,429m is enough motivation to keep the legs spinning.
Col de la Nufenen
The Col de la Nufenen tops out at a literally breath taking 2,478m (over 8,000ft). The Nufenen Pass is the punchiest of the lot at 14km averaging over 8% with sections north of 20% – a real test of your training!
110km Gran Fondo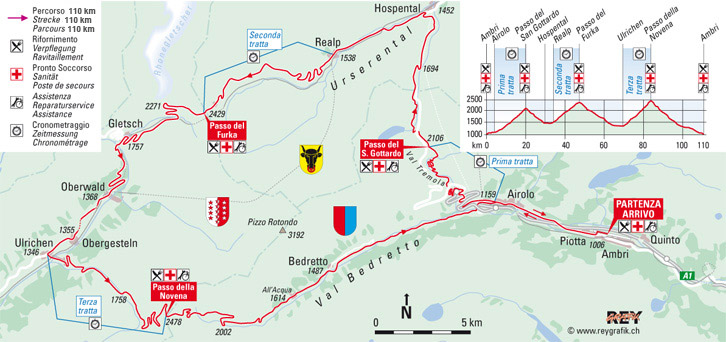 57 km Medio Fondo