The Fresno Cycling Club invites all riders to take the challenge at this year's 45th Annual Climb To Kaiser on Saturday, June 17, 2023. We offer two different rides to choose from: The traditional Climb To Kaiser, rated as one of the 10 toughest rides in America by Bicycling Magazine and the Tollhouse Century.
The Climb to Kaiser is not an easy ride. How much you enjoy the ride will depend on your training in the months prior to the event. The Climb to Kaiser riders should be able to complete a century with 8,000 to 10,000 feet of climbing in 8 to 10 hours. We suggest that each rider have a bicycle in excellent condition, carry two water bottles and tools for doing your own minor repairs.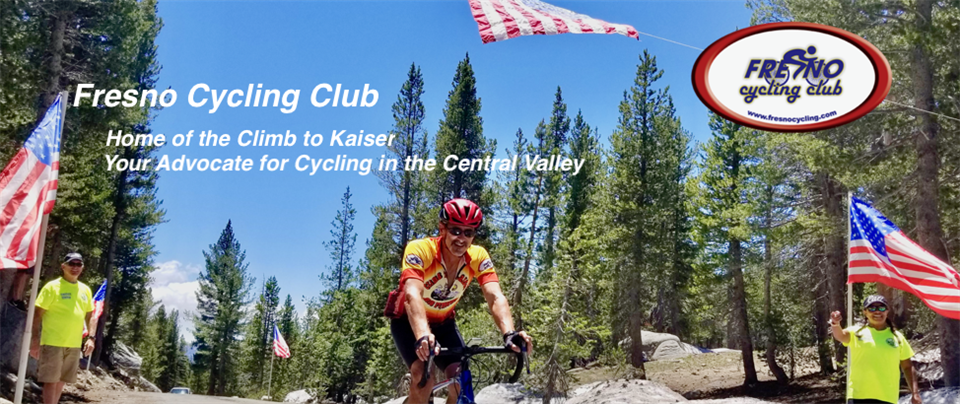 Well stocked rest stops, SAG support, great after ride meal.
Check-In/Packet Pickup is Friday night at Clovis Rodeo Hall 4 pm - 8 pm and Saturday morning 4:30 am to 5:15 am.