Distances: 20, 45, 70, 100 km
For over a century the roads of northern Europe have been home to the toughest bicycle races in the world. The most famous of these, Paris to Roubaix, takes place each spring over brutal cobblestone roads that have been preserved in their historic condition for over 100 years. Inspired by this classic race, the Paris to Ancaster has taken place since 1994 over the roughest farm lanes, trails and gravel roads we can find. We welcome the largest field of riders assembled in Canada for the P2A and the first Canadian Gravel Championships. Join us on April 29/30 2023 to become part of the history of this unique race.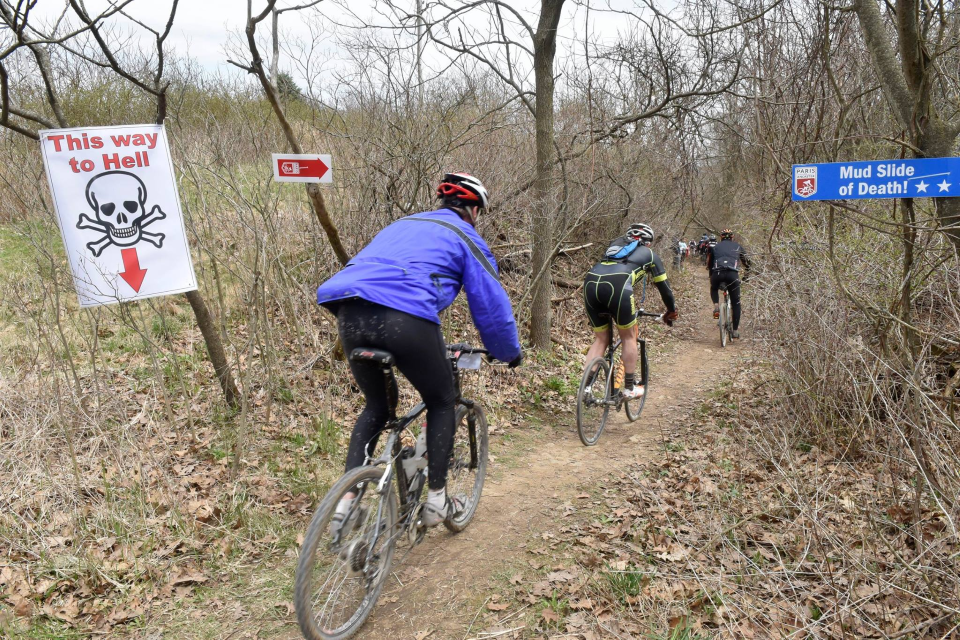 Registration and Number Pick Up is only available at Ancaster on Saturday, April 29 2023 - 10am to 5pm @ Ancaster Community Center/Robert E. Wade Community Park, Ancaster Ontario.