Distances: 40, 60, 80, 100, 150, 200 miles
Come ride some of the best red dirt roads North Florida and south Georgia has to offer.
On March 4, 2023, join fellow dirt/gravel cycling enthusiasts on a ride of your choice of 40, 60, 80, 100, 150 200 !!! miles on some of the most scenic dirt roads in the southeast. This scenic and rural route is over 75% unpaved, so a cyclocross bike or mountain bike is necessary. You'll wind through grand southern plantations, oak canopies, farmland and pecan orchards on red clay and dirt.
Pavement has been kept to an absolute minimum.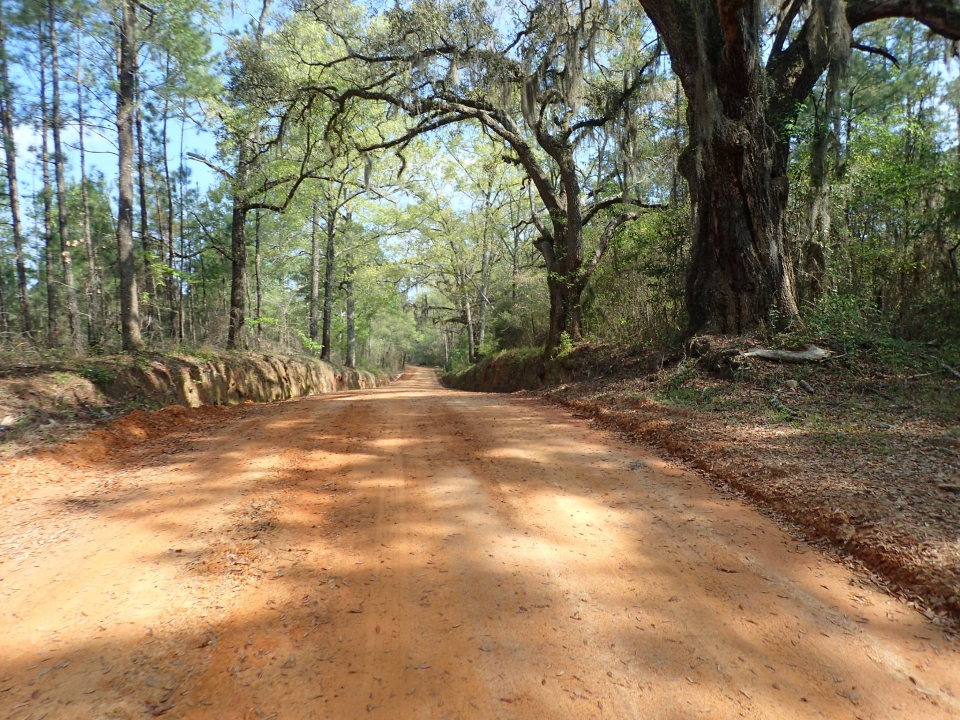 A juice box and a hug... ;-) This is a YOYO ride. We do not provide maps or markers. No rest stops. It is you, the bike and this beautiful part of north Florida. Please come prepared to take care of you.
Friday and before ride start.