The "MARCIALONGA CYCLING CRAFT" is a bicycle race on road over two distances - 80k Mediofondo and 135k Granfondo.
All male and female cyclists and members of the Cycling International Associations (UCI) may enter the race. The Granfondo 135 km course is open for racers from 19 to 64 years old. The Mediofondo 80 km is open also for 17 and over 65 years old racers and for non-competitive cyclists with medical certificate for sport activities. For those who are not licensed, but wish to take part in the competitive race, a medical certificate specific for bicycle disciplines and attending the physical ability of the athlete is requested.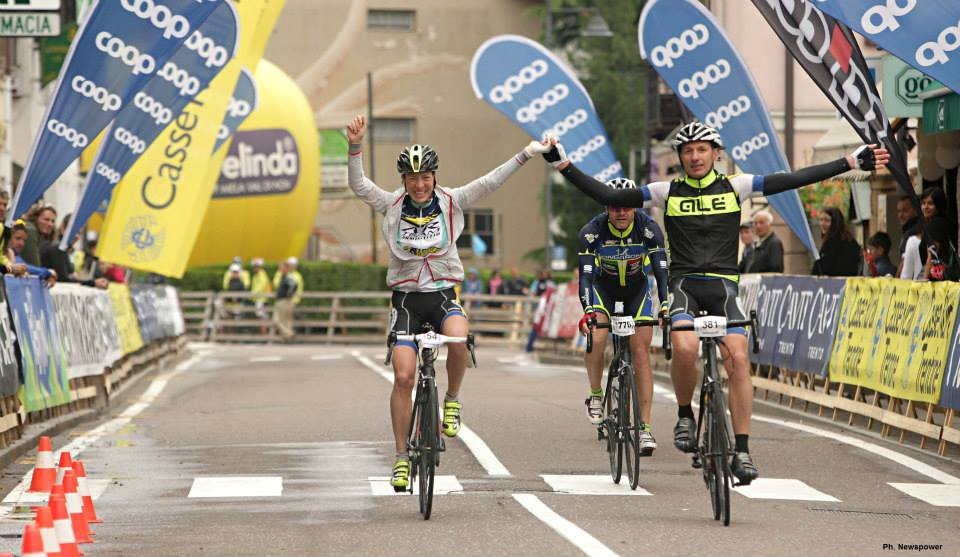 The finish
The following services are available: bike deposits, dressing-room, showers, massage and pasta party.
Prize-giving ceremony
The prize-giving ceremony is scheduled at 2.00 p.m. in the main square of Predazzo.
Food station
Drink and food stations are pointed out on the course profile. Please keep the ambient clean and use the dedicated points and containers for throwing away plastic and food waste.
Roads
Streets are normally open and it is compulsory for each competitor to respect the Highway Code. A special service for those who leave the competition is provided by the organisation.
Technical assistance
The use of private technical assistance is strictly forbidden and leads to disqualification. Fixed points for assistance are provided by the organisation or the competitor can help himself.
Medical assistance
Ambulances and first-aid assistance will follow the entire race.
Results and diploma
The result list and the diploma will be available in real time on www.marcialonga.it.
Photo Service
All the personal pictures will be published within a week on www.fotostudio3.com and can be ordered and paid via electronic shopping card.
Start numbers must be collected at the Race Office in Predazzo during the following hours:
Saturday 11th June
9.30 a.m. - 12.00 and 2.00 p.m. - 7.00 p.m
Sunday 12th June
6.00 a.m. - 7.30 a.m.