The BIKE Transalp powered by Sigma is the toughest amateur mountain bike stage race across the Alps which also attracts the world's best pros including World Champions and Olympic medallists.
In seven stages 600 teams-of-two ride challenging trails, steep up- and downhills along wonderful backgrounds and panoramas – you can find them only in the European Alps.
In 2018 the 21st edition of the BIKE Transalp starts already. The BIKE Transalp is characterized through a professional event structure, the sophisticated organization, years of experience, rising quality and the annual optimization of the roadway support system.
Amateur team mountain bike race
7 daily stages: Imst (A) – Nauders (A) - Livigno (I) - Bormio (I) - Ponte di Legno (I) - Val di Sole (I) - Valle del Chiese (I) - Arco (I)
503,54 kilometers and altitude of 18.004 meters
1.200 participants from 40 nations
Professional event structure and organization with a team of 150 organizers and volunteers
The BIKE Transalp is a "Must Have" for every mountain bike fan. "Riding the BIKE Transalp once in a lifetime" is for many an individual goal of life for which they must train and prepare themselves. Apart from the own sporty challenge, especially the fun, the fascination of the route and the team spirit are the main aspects.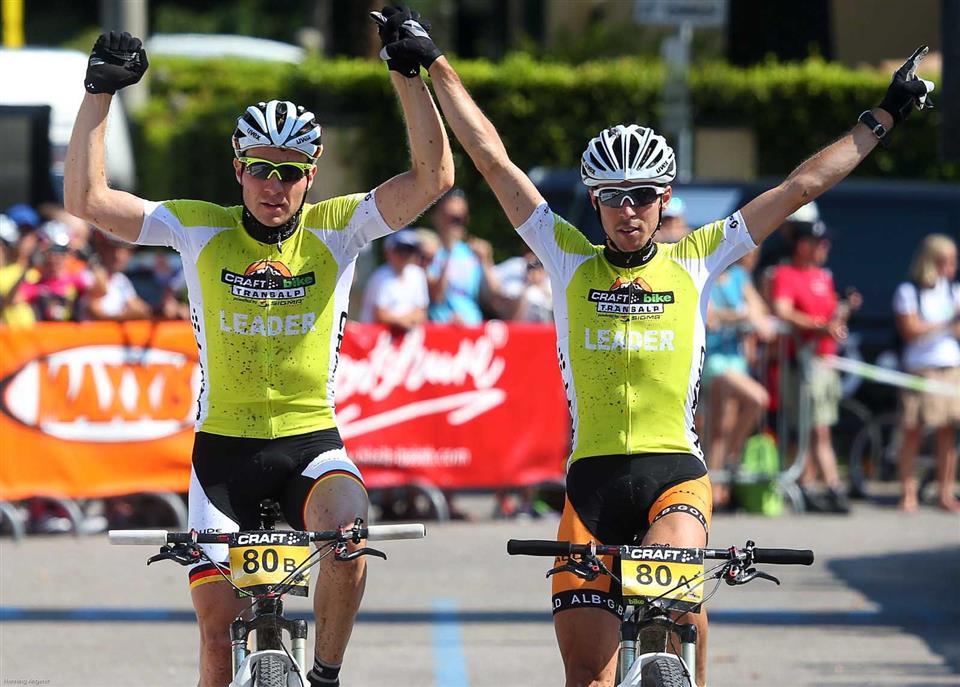 - Roadway support system on the entire route
- Start number set
- Professional timekeeping by way of transponders
- Detailed road book incl. complete set of maps
- Professional daily evening event (Pasta-Party) with dinner
- Free catering per stage (energy bars, fruits, sports drinks etc.) on at least 2 catering points on the route and another in the finish
- Technical services along the course and in the Finish area (spare parts have to be paid for)
- Big luggage bag
- Luggage transport service to the hotels, to indicated gathering places or to the BIKE Transalp-Camp
- Transportation of day bags from the start to the finish area
- Medical support before, during and after every stage
- Free parking on local parking lots for the during the whole event period
- High-quality finisher jersey,- medal, and –certificate (for official finishers)
- EXPO area in every stage location