Grand Prix Cycliste de Québec - September 10, 2021
Since 2010, the Grand Prix Cycliste de Québec features the best riders in the World. The WorldTour event is held in beautiful Old Québec, a UNESCO World Heritage treasure and outstanding venue for this exciting race. Its hilly terrain, made to measure for a race like this, and its undeniable charms makes it a prestigious, unifying event like no other.
Riders complete over 16 laps to complete a 201,6 km circuit. Expect an extremely challenging race for the world's best cyclists on Friday September 10, 2021.
Spectators will enjoy the riders from many vantage points that feature the rich history of one of the oldest cities in North America, its steep relief, historical landmarks, fortifications and the Plains of Abraham.
Date: Friday, September 10, 2021
Start/Finish site on Grande Allée Ouest  / Place George-V
Team Presentatation: 10 am
Start: 11 am
Finish: 4-4:30 pm
Duration: Just over 5 hours
Grand Prix Cycliste de Montréal - September 12, 2021
With its ideal location on Mount Royal, cycling venue of Olympic and World Cup events, the Grand Prix Cycliste de Montréal is a sure-fire guarantee of the highest calibre competition.
An intimidating course, consisting of a demanding climb that forces an exceedingly difficult cadence, extended to 18 laps in 2019 and totaling 219.6 km—that's what this UCI WorldTour race has in store for the planet's cycling elite. This urban circuit will be a thrilling experience for the world's greatest champions and thousands of fans.
Date:  Sunday, September 12, 2021
Start/Finish site:Parc Avenue, North of the Georges-Étienne Cartier Monument, Montreal
Team Presentatation: 9:15 am
Start: 10:15 am
Finish: 4-4:30 pm
Duration: Over 5 hours
Course: 219.6 km, 16 laps, 4,734m of climbing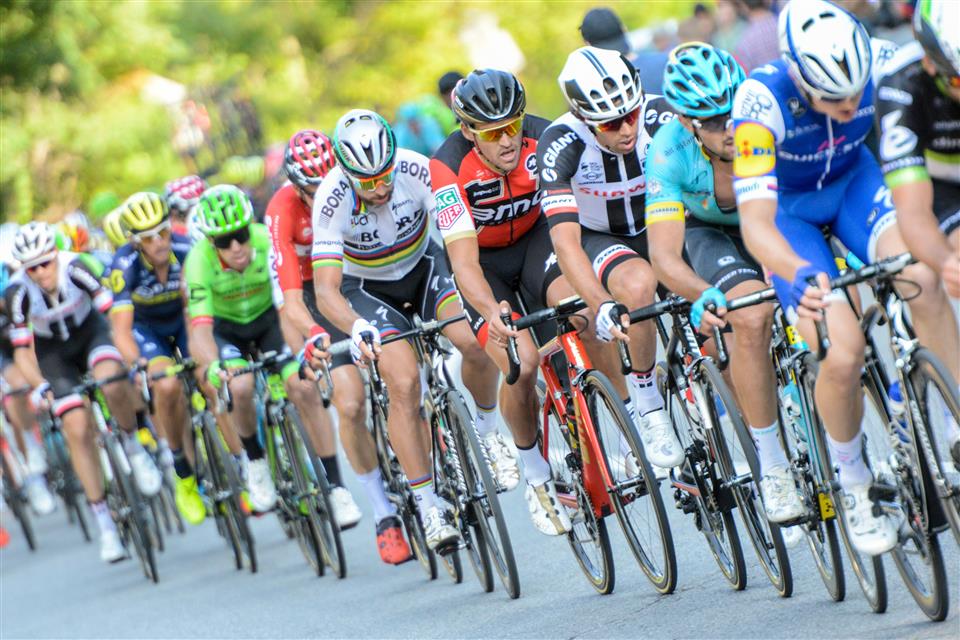 Date: Friday, September 11, 2020
Quebec City Start/Finish site on Grande Allée / Place George V
Fans' Village opens: 9:30 am
Team Presentatation: 10 am
Start: 11 am
Finish: 4-4:30 pm
Duration: Around 5 hours
Course: 201.6 km, 16 laps, 2,976m of climbing
Date: Sunday, September 13, 2020
Montreal Start/Finish site: Parc Avenue, North of the Georges-Étienne Cartier Monument
Fans' Village opens: 9:00 am
Team Presentatation: 9:15 am
Start: 10:15 am
Finish: 4-4:30 pm
Duration: Over 5 hours
Course: 219.6 km, 18 laps, 4,734 m of climbing