The GFNY Punta del Este 171 KM is very demanding and really lives up to its name.
It was designed with athletes who have a good level of training in mind with specific performance spikes. It can well be taken as an annual training goal.
The 1,879 mts of positive elevation are concentrated from kilometer 53 of the race, when taking routes 12 and 60. They are 80 km of permanent repechos ranging from300 meters to 1 km long, with stretches of very hard slopes ranging from 8 to 12 %.
They really wear out, maximum if the participants must complete it at a minimum speed average of 22.5 km/h. The Average Distance 84 Km has 681 meters of positive elevation. It is suitable for cyclists with a lower level of training.
One of the best tourist destinations in South America, and by the way the most glamorous. A kind of well-kept secret for many Europeans and Americans, this sophisticated summer spa has it all: privileged natural environment with countless white or meek beaches of white sand, magnificent architecture and landscaping and exquisite taste, trendy shops, luxurious hotels and casinos, high-end restaurants where renowned chefs meet and Uruguayan meats live up to their well-earned world prestige. Called the Saint Tropez of South America, Punta del Este is famous for the brightness of its social and nightlife, and offers the opportunity to live a great tourist experience, in every way.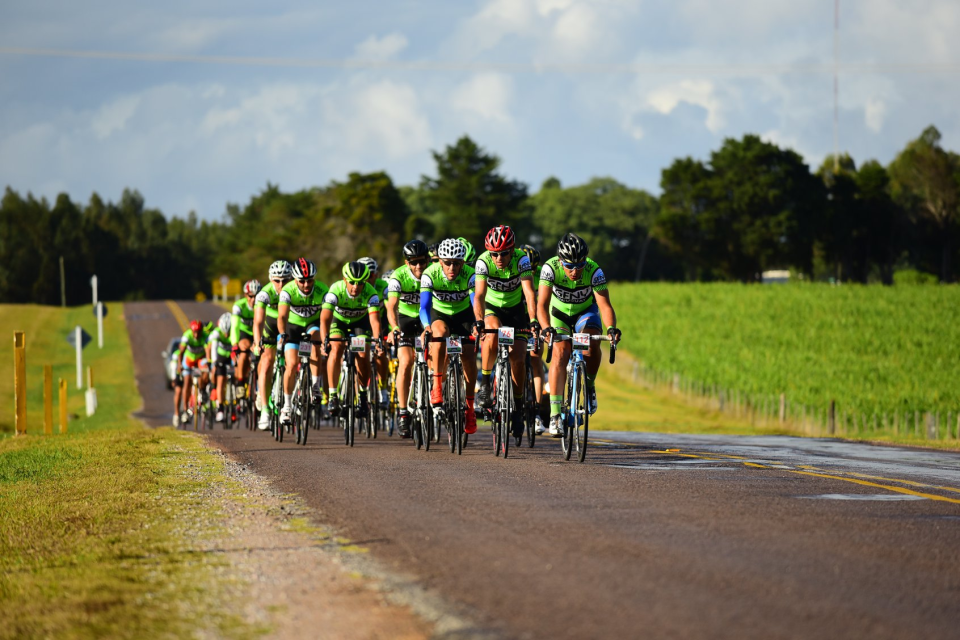 Goodie Bag with: GFNY official Italian jersey, chip number (bike), rider number (jersey), strategy sticker, identification wristband, sfety pins & fasteners, sponsors' gifts
March 15/16th noon to 6 pm, 11th 10am to 6 pm at Municipio de Punta del Este