The Ultimate Challenge: Tour de Big Bear HC Gran Fondo
Voted Southern California's favorite ride, the Tour de Big Bear is back, with a real punch! The HC Gran Fondo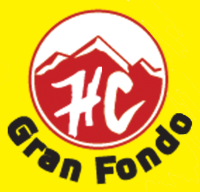 THE best cyclists from all across the country will once again tackle the Tour de Big Bear HC Gran Fondo. Hors Categorie, meaning "beyond category", the ultimate high altitude ride, with rider amenities that only be found in a Pro peloton.
The Tour de Big Bear HC Gran Fondo is a 125 grueling miles, with nearly 12,000 feet of climbing, ALL at an altitude between 6,000 & 8,500 feet, with some of the best scenery California can offer.
The event is open to all riders and for the more competitive there is the King and Queen of the Mountains and an HC Points Competition, a chance for podium winners to win cash and prizes!
Non-competitive riders will enjoy the same awesome amenities and the ultimate riding challenge.
To ensure athletes receive the "Pro treatment", with special amenities to support and recognize their achievements,entries are LIMITED.
Only 250 riders will participate and here is what those lucky enough to secure an entry will enjoy:

HC VIP Check-in


Pre-ride breakfast in private HC Lounge


Separate HC Start


Moto/CHP Escort, with dedicated SAG Vehicles


HC EXPRESS Aid Station hydration locations, Water bottle exchange


Commemorative Finishers Jersey/ride socks/Finishers Medal


Top Finishers receive matching bib shorts


FREE Beer and HC Beer Glass at finish


Post Ride "Taste of Tour de Big Bear" Famous Aid Station menu served in HC Lounge
Big Bear Lake, known as the "Cycling Capital of Southern California," has hosted many world class cycling events including four stages of the Amgen Tour of California, three stages of the Redlands Bicycle Classic and now eight years of Tour de Big Bear, in addition to many world class mountain bike events.
Big Bear Lake was also recently named "Number 1 Weekend Getaway City" in United States by Expedia Travel.
"Tour de Big Bear HC Gran Fondo is an event aimed at the elite cyclist, looking for the full Pro peloton experience" stated Craig Smith, President of Big Bear Cycling and Tour de Big Bear Event Director. "We have organized road cycling events from the recreational Tour de Big Bear ride, to National Race Calendar and International Pro UCI events."
"The Tour de Big Bear HC furthers our goals with a Pro peloton standard event, held at high altitude for the elite athlete and we hope that future years will continue adding more local racing options."
For more information about the Tour de Big Bear HC, go to www.TourdeBigBearHC.com.
Don't delay as entries are strictly limited and will sell out in advance.
About HORS CATÉGORIE
Beyond Categorization is a French term used in bicycle races to designate a climb that is "beyond categorization", or incredibly difficult. Most climbs in cycling are designated from Category 1 (the hardest) to Category 4 (the easiest), based on the steepness, length, and how far into the stage the climb is ridden. A climb that is harder than Category 1 is designated as "outside category" or Hors Catégorie.
The Origins of Hors Catégorie (HC) ratings are varied. Tour de France ratings are rumored to have been made by driving an old Citroen car up the hill. A hill that the car can climb in third gear is a category 3; in second gear, a category 2; and so on. A hill that is so steep, that the car can't even climb it - is considered to be an HC!
You have been warned!