Chase is on for Gran Fondo glory in Buninyong
The Australian Gran Fondo National Championships will get the weekend's action rolling at the 2018 FedUni Road Nationals
On Saturday 6 January, all Australian cyclists have the exciting opportunity to test themselves on the same course that has propelled Miles Scotson, Katrin Garfoot, Simon Gerrans and Amanda Spratt into cycling folklore.
Cyclists will have the chance to experience the course's fully closed roads, with national champions to be crowned across eight age categories for both men and women.
All category winners will be awarded gold medals, and will be eligible to compete at the 2018 UCI Gran Fondo World Championships.
If you aren't chasing national or world glory, but just want to give your wheels a spin on the iconic course, a recreational option is also on offer.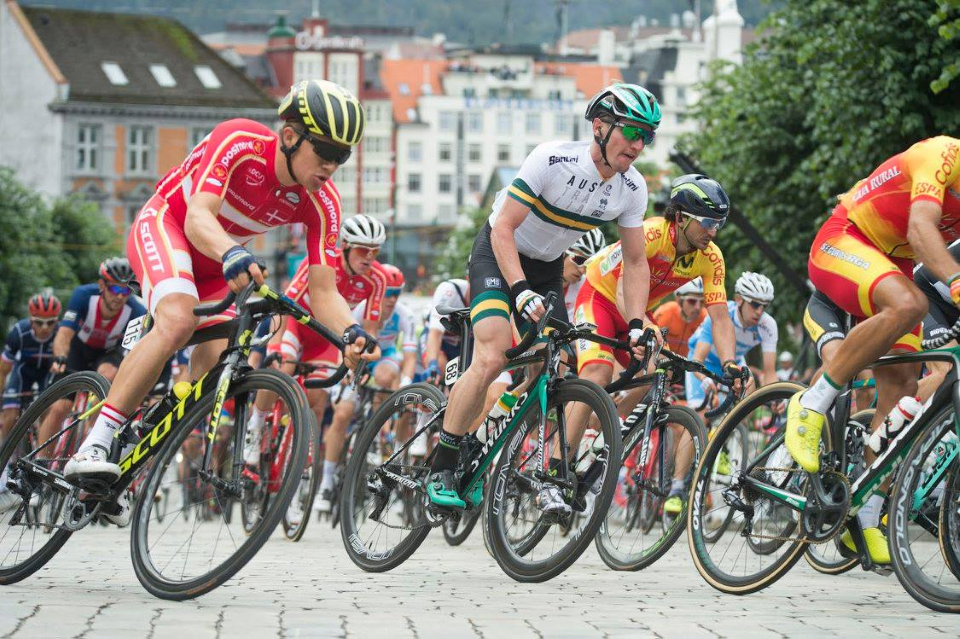 "The Australian Gran Fondo National Championships provides all cyclists with a unique opportunity to race on one of the world's best courses on fully closed roads," said Cycling Australia CEO Nicholas Green, "I can't wait to see cyclists from all over the country chasing gold, and with winners receiving an invitation to compete at the World Championships, we expect strong entry numbers across all the categories".
"For those just wishing to get on their bike and experience all the course has to offer, we look forward to seeing you in the Recreational ride and seeing everyone out enjoying the RoadNats festivities including the community festival and road races across the weekend."
Entries are open to all cyclists, with cycling insurance coverage included for any non-Cycling Australia members. Cyclists will complete between three and five laps of the course depending on their category.
For more details, please visit http://www.roadnationals.org.au/gran-fondo.html
Date: Saturday 6 January 2018
Time: 6:30am to 8:30am
Categories: Men and Women Age Group Races; Recreational:

Catergory Age group
Men 19 - 34
Women 19 - 34
Men 35 - 39
Women 35 - 39
Men 40 - 44
Women 40 - 44
Men 45 - 49
Women 45 - 49
Men 50 - 54
Women 50 - 54
Men 55 - 59
Women 55 - 59
Men 60 - 64
Women 60 - 64
Men 65 +
Women 65 +
Recreational Various

Laps:
· Age groups 19 – 59, 5 laps
· Age groups 60 +, 4 laps
· Recreational, 1hr:30min of riding
NOTE – riders will be unable to continue past the Start/Finish line after 08:15am (Time TBC)