Australia's Gran Fondo Championships contribute to Bushfire Disaster Fund
Cycling Australia contributes to the national bushfire disaster appeal through Saturday's Gran Fondo Championships in Buninyong
A donation of $5 went to the Bendigo Bank National Bushfire Disaster Appeal Disaster Appeal on behalf of each entrant in the community ride.
Estimates suggest that amounts to more than $5,000 AUD raised.
100% of donated funds will go to communities and individuals devastated by bushfires across Australia, with donors able to direct funds to specific areas.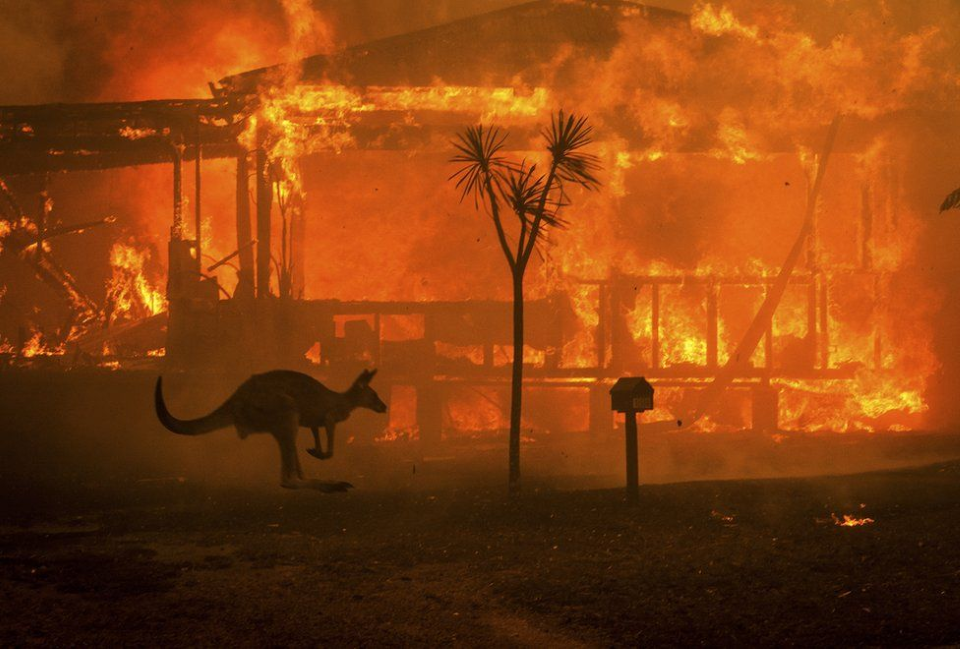 The National Gran Fondo Championship was held on the iconic Mt. Buninyong course with roads completely closed, just like the elite road race championships on Sunday.
Bendigo Bank has established a national appeal in partnership with the Salvation Army to help those devastated by bushfires across Australia.
Cycling Australia had encouraged all spectators at the five days of the national road championships to contribute.
"We look forward to providing a positive cycling and entertainment event for the whole family to enjoy, and to raise much-needed funds for those communities devastated by bushfires," Cycling Australia said in a statement on the opening day of the championships on Wednesday.
Members from the Buninyong and District Community Bendigo Bank were visible presence at each day of the nationals to help with donations.
The Gran Fondo was on the same course as the elite road race championships on Sunday and was open to any cyclists keen to take on the challenge.
Riders completed as a many laps of the 11.6km circuit as they could in two hours.
Link to photos: https://www.thecourier.com.au/story/6576071/road-nats-gran-fondo-community-ride-photos
2020 Australian National Gran Fondo Championship Results
| | | |
| --- | --- | --- |
| F 18-34 | 1 | Bree PLAYEL |
| | 2 | Georgina VON MARBURG |
| | 3 | Lisa JACOB |
| | | |
| M 18-34 | 1 | Liam PINO |
| | 2 | Stefan FILONZI |
| | 3 | Jamie HUGGETT |
| | 3 | Belinda BURGOYNE |
| | | |
| M 35-39 | 1 | Clint PERRETT |
| | 2 | Tim CANNY |
| | 3 | Ben HODGE |
| | | |
| F 35-39 | 1 | Kristy GRUBITS |
| | 2 | Julia CLARK |
| | 3 | Belinda BURGOYNE |
| | | |
| M 40-44 | 1 | Daniel BRICKELL |
| | 2 | Damien BOVALINO |
| | 2 | Scott CRAWFORD |
| | | |
| F 40-44 | 1 | Gemma CARLYLE |
| | 2 | Rachel DELANY |
| | 3 | Jess EGAN |
| | | |
| M 45-49 | 1 | Peter CASEY |
| | 2 | Shane NANKERVIS |
| | 3 | Adrian LITTLE |
| | | |
| F 45-49 | 1 | Jenny PETTENON |
| | 2 | Deborah HENNESSEY |
| | 3 | Eveline VAN DEN BROEKE |
| | | |
| M 50-54 | 1 | John WATKINSON |
| | 2 | Rob SOUTHERN |
| | 3 | Harry BRENNAN |
| | | |
| F 50-54 | 1 | Meredith CLARK |
| | 2 | Lisa COUTTS |
| | 3 | Anne ELLIOTT |
| | | |
| M 55-59 | 1 | Stephen KILPATRICK |
| | 2 | David STURT |
| | 3 | Joe SPANO |
| | | |
| F 55-59 | 1 | Dale MAIZELS |
| | 2 | Mandy TARANTO |
| | 3 | Katusha ROCA |
| | | |
| M 60-64 | 1 | Michael WILSON |
| | 1 | George MEDLEY |
| | 3 | Alan NELSON |
| | | |
| F 60-64 | 1 | Debra LINDSTROM |
| | 2 | Gaynor BLANKLEY |
| | 3 | Jenny ERICKSON |
| | | |
| M 65-69 | 1 | Roger CULL |
| | 2 | Peter RITCHIE |
| | 3 | Lindsay BURGOYNE |
| | | |
| F 65-69 | 1 | Robyn BAKER |
| | 2 | Julietta MAQURGNAZ |
| | 3 | Jennifer BYRNES |
| | | |
| M 70-74 | 1 | Piet VAN GURP |
| | 2 | Alan SPOKES |
| | 3 | George GOODROPE |
| | | |
| F 70-74 | 1 | Maxine PATTERSON |
| | | |
| M 75+ | 1 | Robert BRASZELL |
| | 2 | Keith WADE |
| | 3 | Westly WINDSOR |
| | | |
| M Team 120+ | 1 | South Melbourne Physio |
| | | Shannon SCOTT |
| | | Andrew KANTOR |
| | | Greg NICHOLS |
| | | |
| M Team 150+ | 1 | ORCC |
| | | Leigh MILLER |
| | | Adam DAWSON |
| | | Joe KUTKA |
| | | |
| M Team 180+ | 1 | MWCC Veterans |
| | | Peter RITCHIE |
| | | David LEDGER |
| | | Norbert GEROLD |
| | | |
| M Team 90+ | 1 | Peak Racing 90+ |
| | | Stefan FILONZI |
| | | Dan PECK |
| | | Julian BUCKLEY |
| | | |
| F Team 120+ | 1 | Croydon Cycleworks |
| | | Lisa COUTTS |
| | | Gemma CARLYLE |
| | | Dale MAIZELS |
| | | |
| F Team 150+ | 1 | Birrarung 150 |
| | | Rachel DELANY |
| | | Gaynor BLANKLEY |
| | | Cath HENDRICKX |
| | | |
| F Team 180+ | 1 | Birrarung 180 |
| | | Julietta Maqurgnaz |
| | | Debra NETTE |
| | | Annarella HARDIMAN |
| | | |
| F Team 90+ | | St Kilda Expressos |
| | | Lisa JACOB |
| | | Fiona CLOTHIER |
| | | Georgina COOK |
For more information, please visit: https://www.roadnationals.org.au/2020-gran-fondo.html