First Camp for Pro Continental Team Holowesko|Citadel p/b Arapahoe Resources
Riders spent the week getting to know their teammates and undergoing baseline health screenings
GHS photography courtesy of David Pence. Furman University photography courtesy of Jeremy Fleming.
The new 16-member team of Holowesko|Citadel p/b Arapahoe Resources came together for the first time the week of December 3 at the initial team camp located in Greenville, South Carolina—the hometown of Rich and George Hincapie. Riders travelled from as far as Belarus, Colombia, Cuba, Denmark, Switzerland, and Latvia to get to know each other and participate in a series of baseline health screenings and physiologic testing.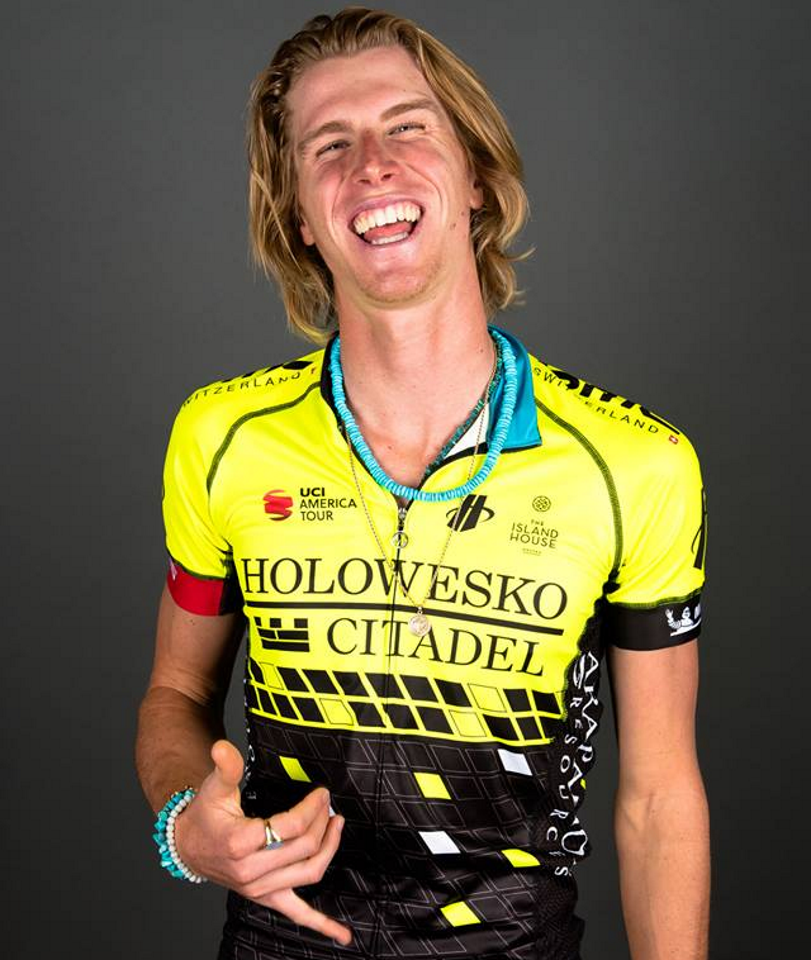 The screenings, which took place at Greenville Health System's Steadman Hawkins Clinic of the Carolinas and Furman University, were a new process for the team this year. Team doctor and sports medicine physician Dr. Kyle Cassas worked with second director Bobby Julich to organize a series of tests for each cyclist, beginning with bloodwork and concussion baseline neuropsychological testing Tuesday morning. That afternoon, the riders received further screening to include EKGs, ultrasounds, and medical exams. They also participated in functional movement screenings and Biodex testing with ATI Physical Therapy, as well as spine screenings with Dr. David Mruz of Eastside Chiropractic.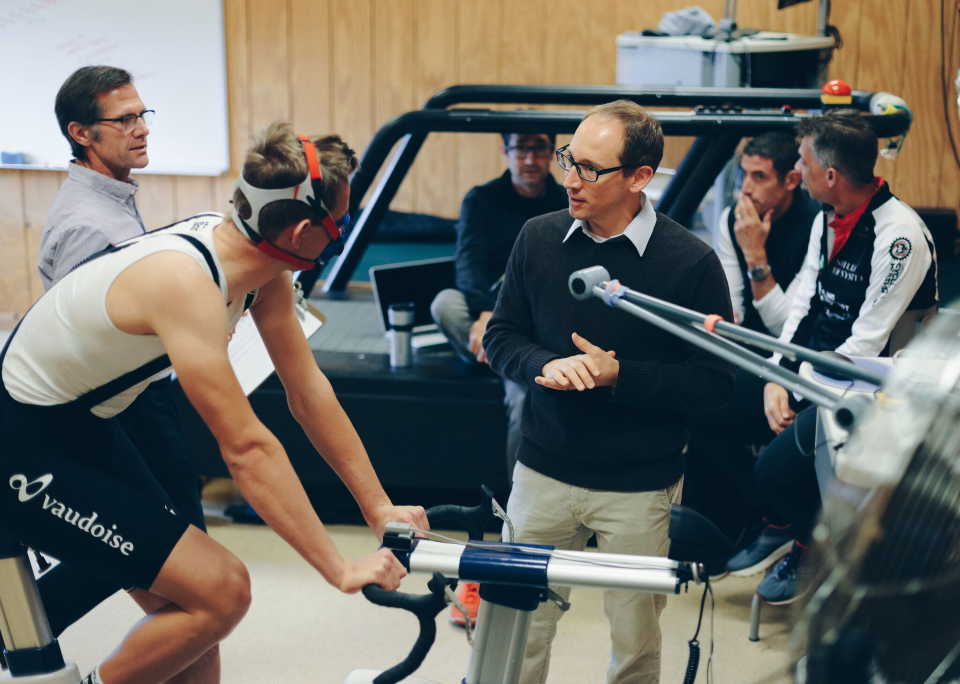 The following two days, the team moved to Furman University's FIRST® (Furman Institute for Running and Scientific Training) lab. FIRST® was originally designed as a system of assessments for runners, but many of the screenings translate over to cycling as well. While there, each rider tested their ventilatory threshold (Maximum Aerobic Power) and received a DEXA scan, which provides information about rider bone density and body composition.
Says Cassas, "From my perspective, it's important to gather much of this baseline data to know more about the health status of each rider in order to provide ongoing care and treatments throughout the year. The Greenville Health System and Steadman Hawkins Clinic of the Carolinas are very fortunate to be able to partner with world-class organizations like Furman University and ATI Physical Therapy to provide the highest level of care to our team. Gathering this information before the season allows us to not only maximize each athlete's performance, but also it allows us to look for ways to reduce injury during the season."
"We are at the start of a very new and exciting project," adds Julich. "We are very thankful to Greenville Health System, Furman FIRST®, our riders, our staff, and our sponsors who made this camp possible. Our goal with all the testings and meetings was to gather as much information as possible in order to establish a solid baseline for our riders and a clear starting point for our organization. The testing was very educational on many levels for everyone involved, and that knowledge will be crucial in our preparation toward a successful 2018 season."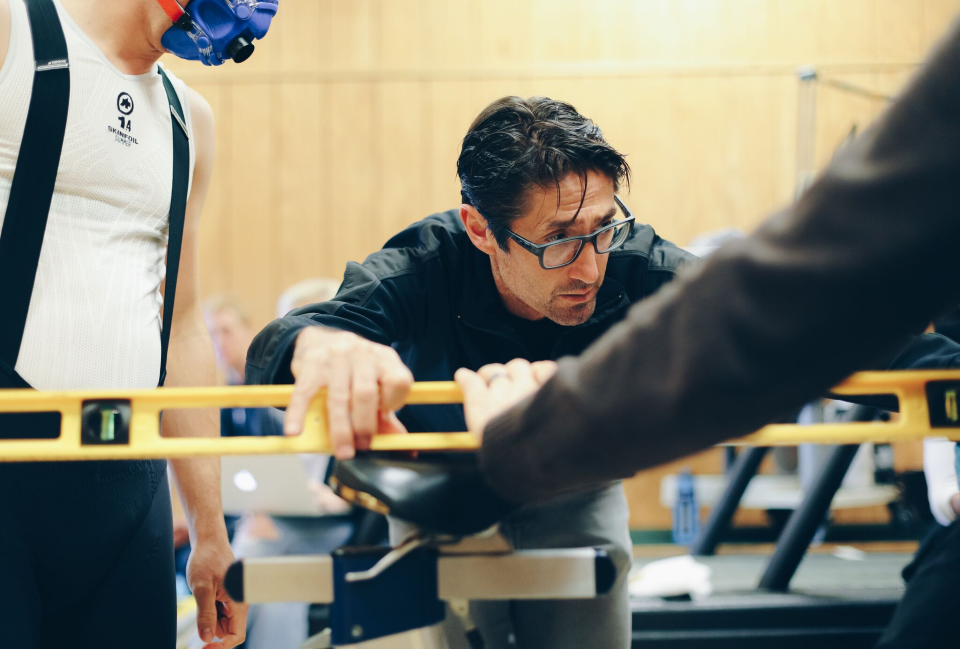 Though much of the week was filled with medical testing, the team did have a chance to have a little fun as well. Taking advantage of the Greenville area, the riders spent one day hiking up to the top of Table Rock Mountain before visiting Hincapie Sportswear's headquarters to try on the 2018 kits. Another day, the team testing their driving skills and competitive edge while racing go-karts. They also enjoyed a dinner of traditional paella—a Hincapie favorite—at Restaurant 17.
"It was a great week for the team," says George Hincapie. "You could feel the energy in the air. Everyone enjoyed getting to know each other, and I appreciated learning about each rider during the D/S meetings. This just makes me even more excited about what's to come for the team."
About Holowesko|Citadel p/b Arapahoe Resources
Holowesko|Citadel p/b Arapahoe Resources is a UCI Professional Continental Racing Team. Founded in 2012 by George and Rich Hincapie, the team has quickly become known for its multiple wins and successes in mentoring cyclists to the next level. Chief Sports Director Thomas Craven, as well as the Hincapie brothers, encourage a family atmosphere among the team, noting that while winning is important, even more important is having fun. Performance Director Bobby Julich and Second Director Radisa Cubric join the team for the first time in the 2018 season.
For more information visit hincapieracing.com. Follow
at facebook.com/HincapieRacing, twitter.com/TeamHincapie, instagram.com/teamhincapie