Leipheimer and Perez awarded Congressional honor for fundraising efforts
In 10 years Levi's Gran Fondo has raised over $2 million dollars for disadvantaged children. Sonoma Pride supports Sonoma County victims rebuild their lives after the devastating fires in 2017, has raised over $1.1 million dollars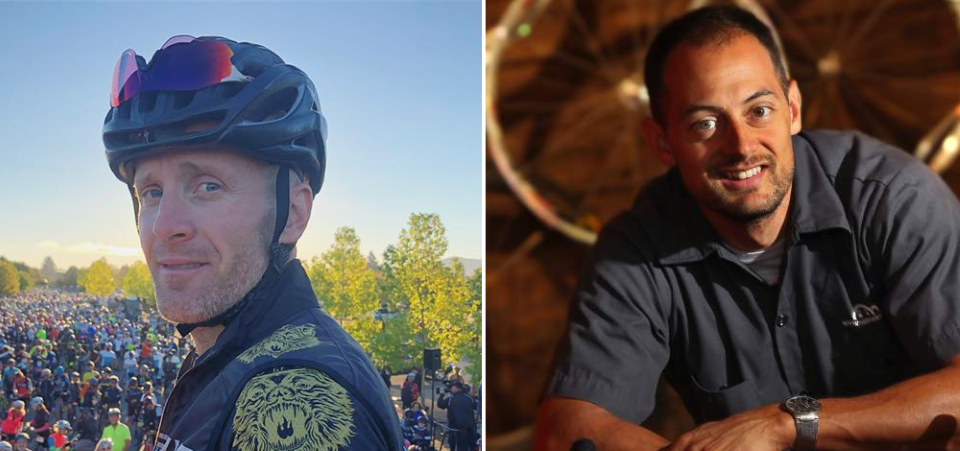 Congressman Mike Thompson presented Leipheimer and Perez with a Congressional honor for their fundraising work at the Festa Del Fondo fundraiser on the eve of the new Sonoma VITA festival last weekend. "Over the course of the last couple years, and with the natural disasters that we've been having — the fires — they really stepped it up," said Thompson. "And they've really made a difference in our rebuilding effort, and they've really made a difference in the lives of everyone in our community."
The opening fundraiser, the Festa Del Fondo, held at Olympia's Valley Estate, raised an incredible $117,000 for the King Ridge Foundation which supports at-risk youth and Sonoma Pride.
Levi Leipheimer honored Carlos Perez, founder of Bike Monkey, the company that runs the Gran Fondo, for taking his idea for an event and "turning it a reality for the last 10 years."
"We have beautiful roads, we have an amazing community, we have the support of organizations that have been able to create this amazing ride," Carlos Perez explained, "Some of the changes made with the 10th anniversary pay homage to the Sonoma County community that allowed the event to thrive" he continued. "That is the food, and the wine and the beer, and the artisans, and the creators and the people who have made Sonoma County our favorite place to live and ride a bike," he said.
The milestone 10th anniversary came with several changes, transforming the one-day bike ride into a bustling weekend of activity with the addition of Sonoma Vita, a beer, wine and music festival in downtown Santa Rosa with a paella competition and 1-mile running race.
Leipheimer asked the crowd of more than 4,000 cyclists gathered at the start line in Santa Rosa for the 10th edition, "Can you believe it?"
Perez, alongside Leipheimer led the ride for the first few miles on an electric bike.
2018 Levi's Gran Fondo Results
Link to 2018 results - https://www.sonomavita.com/granfondo-results
Register Now for the 2019 Gran Fondo
Sonoma VITA returns with Levi's GranFondo on October 5, 2019.
Registration is wide open for you earlybirds to get the deal-worm for a few more weeks until December 1st!