Race with gravel pro Peter Stetina in the next Frontier of Gravel this Fall
Stetina's Paydirt is a competitive gravel bicycle race held in the lonesome Pine Nut Mountains east of Carson City, the heart of Nevada this September
In close partnership with Carson City Bike Monkey and Trek-Segafredo's Peter Stetina discovered a never told story of dirt in the high country desert of the old west. This is a gravel race on roads and trails seldom touched by the tires of your gravel bike. That's all about to change.
From the pro peloton to gravel privateer, Peter Stetina's journey has been anything but ordinary.
He retired from Pro Tour racing at the end of last season to pursue a self-directed gravel program after he was inspired by a win at the 2019 Canyon Belgian Waffle Ride and podiuming at Dirty Kanza 200. The story of adventure and freedom that comes when you look beyond the regular routine is one we can all relate with.
Pre race favorites included defending champion Brian Mcculloch, Gravel World's champion Colin Strickland and Dirty Kanza's Ted King. Through the first gravel sector the above favorites, along with Axeon's neo-pro Edward Anderson and a group of around 15 top contenders made the first selection in the men's race. Near the end of the race, Stetina pulled clear on his Trek Madone on the 17% percent gradients on the final climb of Double Peak and solo'd the final 5 miles ahead of Edward Anderson and Ted King.
Stetina averaged a whopping 21 mph average, a time of 6h 20m 45s, approximately 300 watts average over the whole course and commented afterwards "That was an all out brawl. I am so throttled. One of the hardest courses I've ridden. It came down to the wire. Gravel is legit!"
Photo: © Belgian Waffle Ride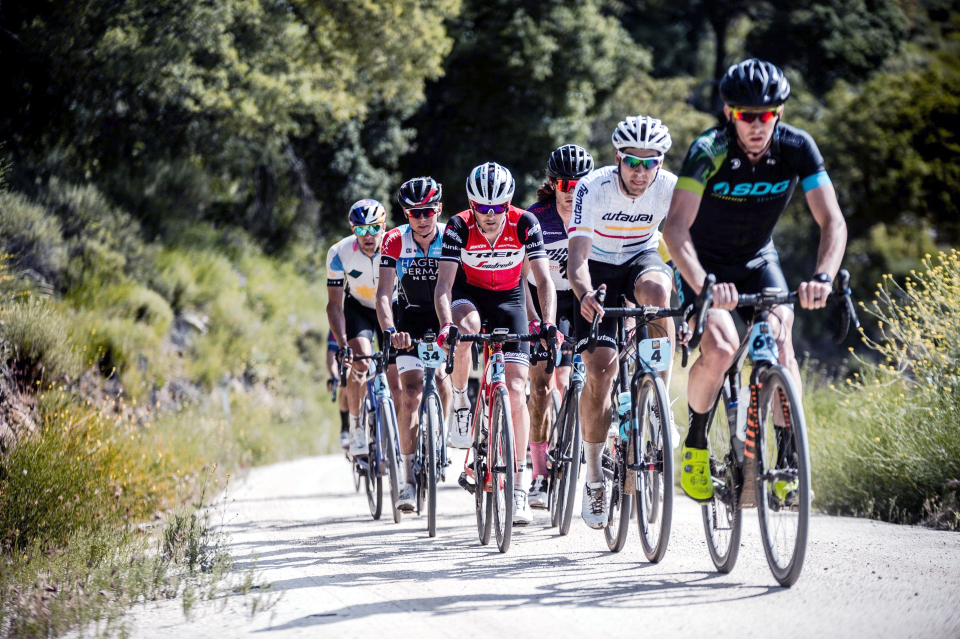 Like many events due to take place in the coming months the 2020 Belgian Waffle Ride has been postponed and moved to late fall to circumvent the escalating Coronavirus outbreak.
In September 2020, Pete will host gravel racers from all over the world to a fearless foray into the wild and rugged Pine Nut Mountains right in the heart of the Silver State. The Paydirt race itself consists of a handful of timed segments for a fun balance between competitive hammering and social cruising.

The course is 58 miles with 4,155 feet of climbing, it's the perfect mix of full-gas racing interspersed with ample time to regroup and enjoy the bounty of Bike Monkey's fully-stocked aid stations. Be aware, there will be one major time cut to eliminate racers who haven't made it in time to tackle the final Clear Creek climb segment. This takes place at approximately mile 42 before a sustained single track climb.
Stetina's Paydirt rolls out on September 19, 2020 from Carson City, Nevada.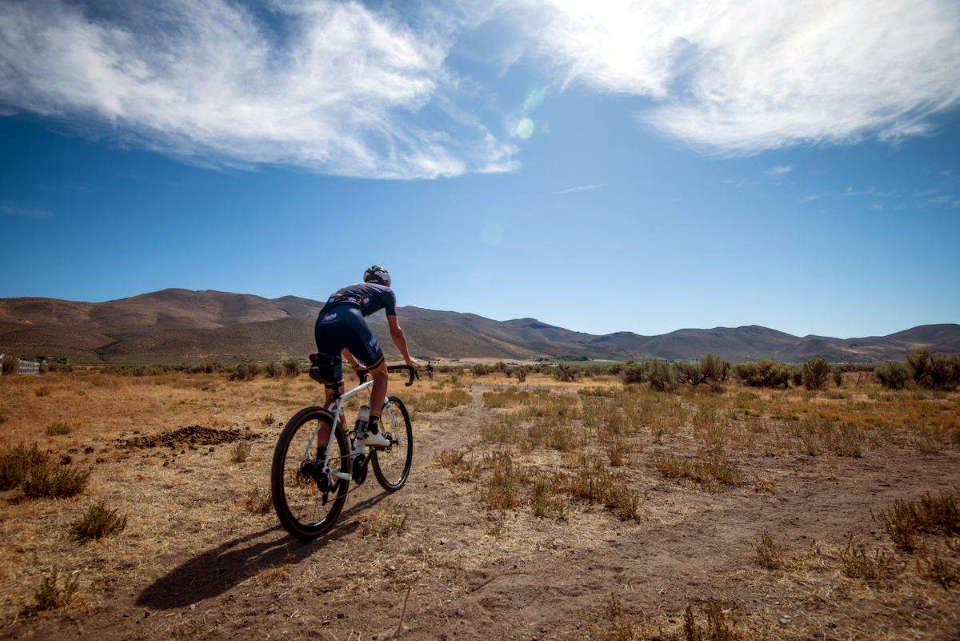 Post Ride Festivities
The Paydirt post-race festival will feature local food vendors, live music, and beer provided by Revision Brewing Company, all within riding distance of charming downtown Carson City.
What kind of bicycle is right for this event? Stetina's Paydirt is designed for GRAVEL BIKES.
Earlybird Registation Now Open
Participants and festival goers may learn more about the event and register online at https://www.stetinaspaydirt.com
Heaven forbid, should they be required to reschedule to a slightly later date in fall, your registration will still be good for the new date.
In the meantime, keep training as best you can, self isolate, stay healthy and ride safe.

Wahoo Frontiers With Peter Stetina
Riding is fun. Racing should be fun. But it's hard to remember that when focusing on wins and watts, podiums and purses. It becomes exhausting. So there's a new breed of professional athletes choosing to transition away from the status quo. And though they possess the racing pedigree of their peers, they want to experience the joy of racing again. They're forging a new Frontier in professional sport. With fresh legs, they'll define success differently and apply a savvy entrepreneurial spirit to build a career on their terms. One based on performance, and most importantly, fun.
In this episode, we connect with Peter Stetina about transitioning into gravel racing from the World Tour Road Racing scene. Pete won Belgian Waffle Ride last year and it was a sort of switch for him that this could be a real possibility for him. One that brought him back to his roots of why he rides his bike and what motivates him to get out every day.
VIDEO: Wahoo Frontiers Episode 2: Peter Stetina
For more Gravel Inspiration from Wahoo, head over to https://uk.wahoofitness.com