The Truckee Dirt Fondo is a wild ride into the gravel and dirt roads of majestic Tahoe National Forest. Your mixed-terrain mountain adventure begins on June 13.
The optimal bike choice in our opinion is going to be a  gravel bike with 38c or bigger tires, or a mountain bike hardtail.
Like any good, challenging gravel course, there is no single bike that will be best suited for the entire route. Bike strategy will be at play in the race. Some sections will benefit a mountain bike, while most will benefit a gravel bike. Rule of thumb: if your plan is to hammer and go as fast as possible, ride a gravel bike with 38c tires. If your plan is maximum fun, enjoy the ride and rally the downhills, pull out a fast and light mountain bike.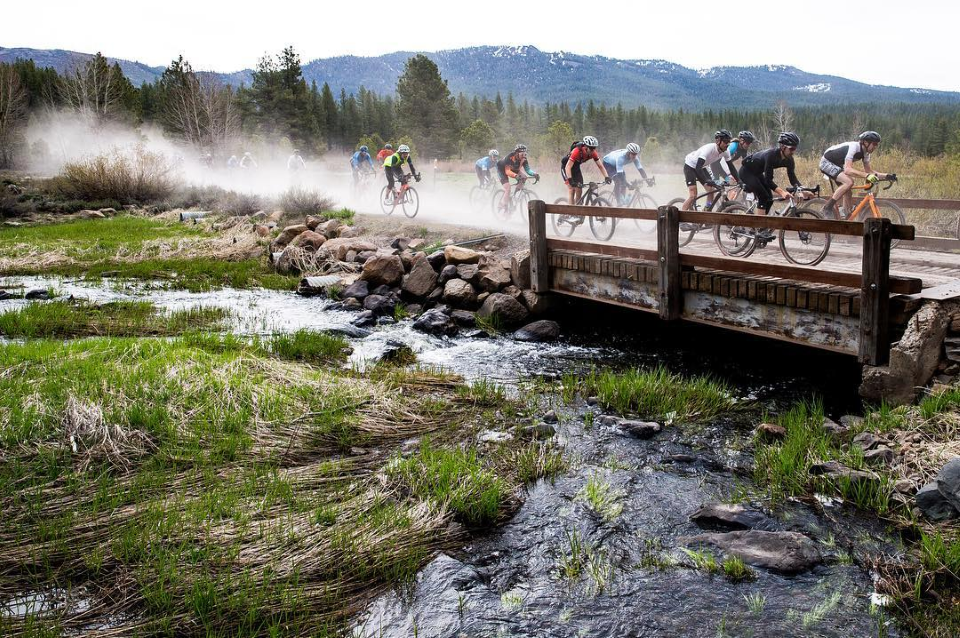 Traffic controlled intersections *(See "Ride Rules" on "More Info page").
Competitive categories and prizes to top finishers (except "Rollout").
Post-Race festival entry.
Sumptuous, abundant post-ride meal.
Beer for participants over 21.