VISIT TRUCKEE Invests in expansion of Truckee Dirt Fondo
Truckee Dirt Fondo is a competitive off-road bicycle race and festival featuring world class mixed terrain roads within Tahoe National Forest. This will be the race's 3rd edition.

The race returns Saturday June 13, 2020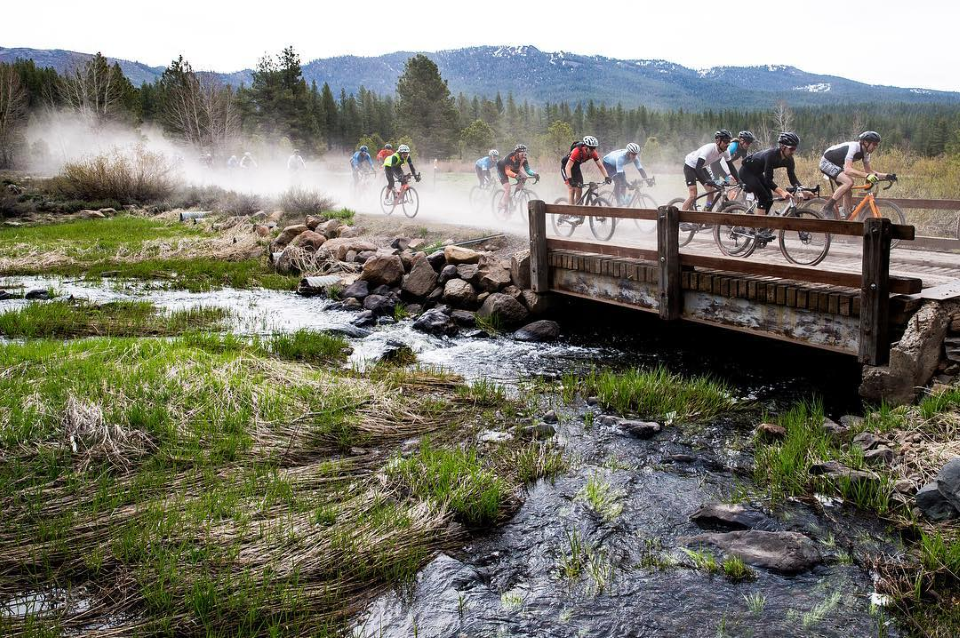 Truckee Tourism is investing in the expansion of its successful partnership with Bike Monkey to produce Truckee Dirt Fondo. The rapidly growing gravel segment, Truckee's fame as an all-sport mountain town, and high desire for outdoor enthusiasts make it ground zero for what is likely to become one of the biggest gravel gatherings in the sport.
"In spite of the 2019 edition being wrought with climate-related challenges, the loss of a marquee rider and a necessary rescheduling of the 2019 race, Bike Monkey defined a winning formula, and one that is here to stay. The gravel canvas we're working with here in Truckee is enormous." – David Tirman, Mayor.
The race will consist of three routes, taking participants as high as 8,006 feet above sea level over Sardine Peak inside Tahoe National Forest. The course is perfectly designed to maximize the potential of a gravel bike.
Families Ride Free
Expanding on their successful formula of getting more people on bikes, Bike Monkey is taking what it created with Levi's GranFondo and opening up the "rollout" route to anyone absolutely free of charge.
The post-race festival will feature loads of family-oriented activities, food trucks, live music, and beer provided by FiftyFifty Brewing Company. Immediately following the start of the main race on Saturday, the event will feature a fun, non-competitive, fully supported kids ride along the Legacy trail system and through the Truckee Bike Park.
"The Truckee Dirt Fondo is going to be recognized as a staple that pins Truckee to the consciousness of anyone who owns a gravel bike." – Carlos Perez, Event Director.
"My goal from day 1 with Levi's GranFondo was to create a safe and inclusive experience for anyone to join me on a bike ride, and I mean anyone. If this is your first ever cycling event, all the better. Together with BikeMonkey and the town of Truckee, we have created the 'Rollout' for all ages and all abilities. Come join me on June 13th in beautiful Truckee, CA and experience everything that the Tahoe area has to offer. I spent a lot of time here the last couple of years and it's an amazing place to ride a bike." – Levi Leipheimer
Register NOW and SAVE!
Participants and festival goers may learn more about the event and register online at www.truckeedirtfondo.com for all routes.
Register before February 1st and save 15%!