Hincapie, Rosskopf, King to ride in Asheville Bookwalter Binge
North Carolina's Autumn Cycling Classic, the fifth-annual Bookwalter Binge Gran Fondo hosts some of the biggest names in the sport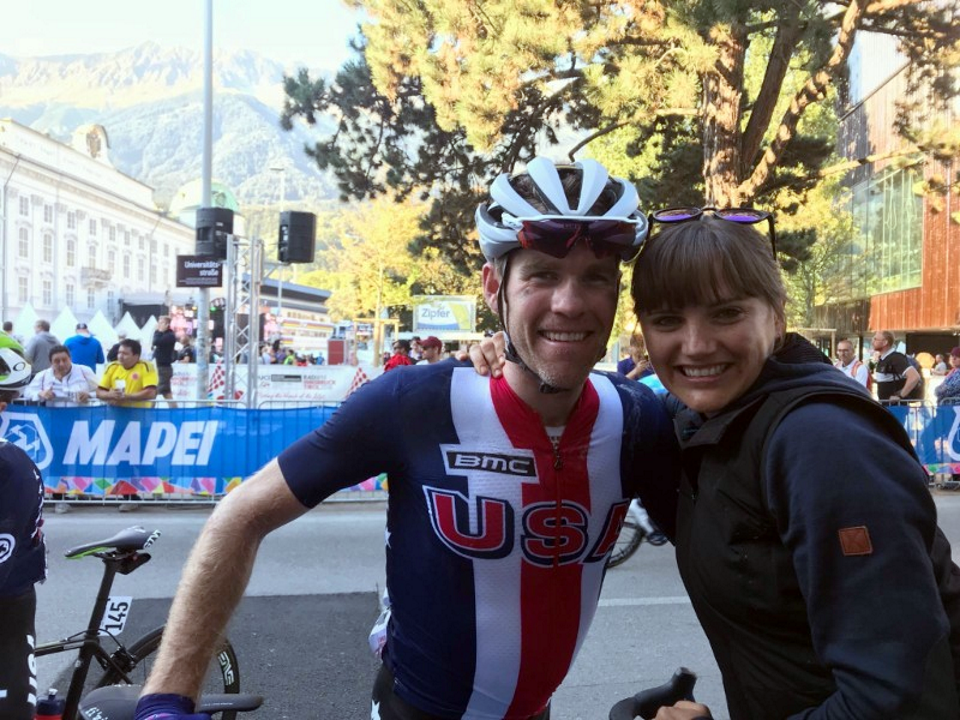 For the first time, the three-pronged ride, hosted by Tour de France veteran, Olympian and Asheville resident Brent Bookwalter and his wife, former pro cyclist Jamie Bookwalter, will start and finish at Warren Wilson College, just off U.S. 70 in Swannanoa.
Gran Fondo which means "Big Ride" in Italian implies "Big Fun", "the Binge" has grown to more than 300 riders, and is also well-known for bringing out some of the biggest names in the sport, who happen to be buddies with the Bookwalters.
This year, participants can expect to ride alongside (depending on how fast your legs can burn without giving out) the likes of Tour de France legend George Hincapie, who lives in Greenville, South Carolina; three-time national champion and Olympian Megan Guarnier, who flew in from California specially; and other major tour veterans like Ben King and Christian Vande Velde, and local pros including Jonny Clarke of Team UnitedHealthcare.
Of course it stands to reason that Brent Bookwalter, who raced four times in the Tour de France, and competed in the 2016 Rio Summer Olympics is along for the ride.
Bookwalter, a longtime member of BMC Racing Team, has just joined Team Mitchelton-SCOTT, an Australia-based World Tour racing team for the 2019 season.
The Bookwalter Binge ride showcases the best of the Blue Ridge Mountains every Autumn.
Participants will experience peak fall color as they glide and climb Buncombe and Henderson counties, the Continental Divide on N.C. 9, Bat Cave and the Hickory Nut Gorge and Point Lookout Trail in Pisgah National Forest, despite heavy rains washing gravel onto the route.
Register to Ride this Weekend!
Have friends who waited until the last minute and missed online registration? Tell them that the can register on Friday or Saturday.
Friday Registration & Packet Pick Up
From 5:00 PM until 7:00 PM at
Liberty Bicycles
1378 Hendersonville Rd
Asheville NC 28803-1957
Saturday Registration & Packet Pick Up
From 6:45 AM until 7:45 AM at
Warren Wilson College - Kittredge Theatre Lobby
For more information, visit BookwalterBinge.com or call 828-412-4242.