2023 Long Beach New Years Day Ride
The New Years Day ride in Long Beach has been a tradition for cyclists over the years looking to kick-start their New Year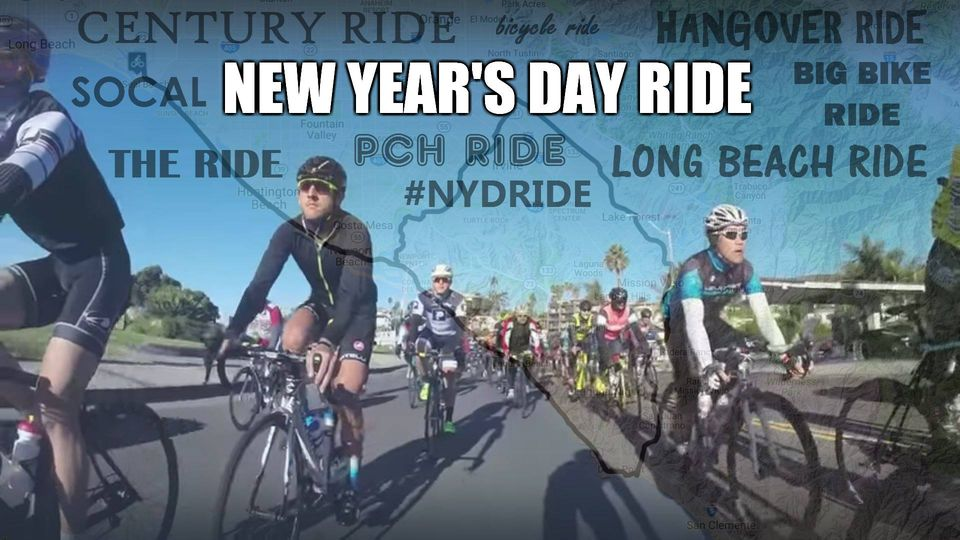 A SoCal cycling tradition! For those looking for a flatter long ride to the start of the year, the Long Beach New Year's Day Ride is one for you!
The New Years Day Ride bicycle ride in Long Beach has been a tradition for cyclists over the years looking to ring in the New Year. It starts in Long Beach and cruises south down the PCH, picking up riders along the way expanding into a colorful pack of 400 or so riders.
The ride starts off slow and friendly and increases speed near Huntington Beach. The ride continues south to Dana Point, at which point you can double back on PCH or head inland and loop back to the start. Approximately 90 miles for the entire bike ride
Wake up relatively early and pedal off nearly 100 miles to start the year with several hundred of your bicycling friends, racers, and Freds.

Starts in Belmont Shore at Bay Shore Ave & 2nd Street at 7:55 AM. The ride picks up a large group of riders as it goes by the Long Beach/Alamitos Bay Marina and turns south from 2nd Street onto PCH at around 8:00 AM.
The Marina is a good place to park and catch the ride since there is ample parking and it's where many of the people who are doing the ride start from.
VIDEO: New Years Date Ride 2020!