Huge Turnout at So-Cal's Four Days To Fitness
Gorgeous weather and a challenging route was a fitting way to wrap up four great days of riding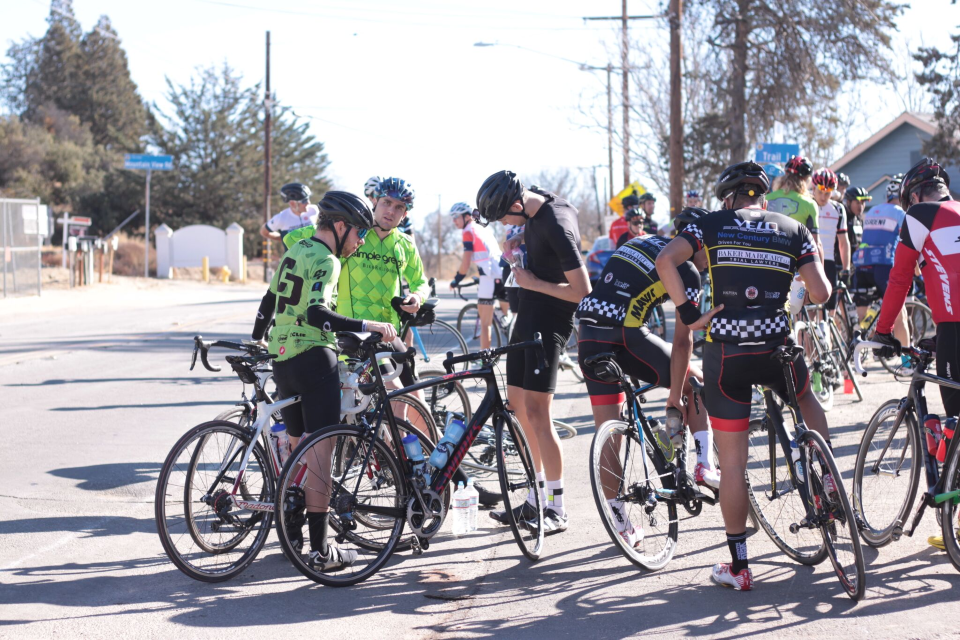 Neil Shirley, Lyman Agency, who headed up the event said afterwards "Thanks to everyone that attended and added to the event. It was a melting pot of different teams, clubs, and industry that came out to make this the best 4 Days To Fitness yet."
Jason Judy commented "Couldn't have asked for better weather the past four days. Great groups and not a ton of traffic made for getting in miles seem easy. Thanks to everyone that came out and a huge Thank You's to Neil Shirley and Brian McCulloch from Big Wheel Coaching for the control and teachings at the front of the peloton."
For a huge selection of photos from Patrick English, head over to 4 Days to Fitness on dropbox
VIDEO: Jason Judy's 4 Days to Fitness
2018 California Cycling Calendar
Click here for a comprehensive listing of 2018 cycling events in California, both on the road and on gravel too, over 130 events and growing as we confirm more dates.
Looking for a Pro Tour Experience?
Offering early season training camps, pro-level on-course support, gourmet rest stops, catered receptions, concierge services, post ride massage, bike wash/valet, and a limited edition ALÉ custom cycling apparel, Malibu GRANFONDO is the Complete Cycling Experience. Day one hosted by Four Seasons Hotel Westlake Village; day two hosted by Vintage Grocers Malibu.
Kick-start your Season at the Malibu GRANFONDO, March 3 - 4, 2018
Limited to 250 athletes - Price increases on January 1, 2018
Named "America's Five-Star Gran Fondo" by Peloton Magazine, and ranked among Gran Fondo Guide's Top 15 Gran Fondos in North America, the Malibu GRANFONDO offers athletes an unparalleled cycling experience – a total of 171 kilometers over two days for cumulative time. Athletes experience two completely different courses in a single weekend, each offering unique terrain, vistas and challenges.