5 Things I Wish I Knew Before My First Gran Fondo
West Coast cyclist Ken Vietzke shares his knowledge and tips on riding his first full distance Gran Fondo with Neil Shirley
Most Gran Fondo's offer a range of distances, and over time, three distances have become near enough a standard on their own; the Piccolo Fondo at around 30 miles, the Medio Fondo at around 60 miles and the Gran Fondo of at least 100 miles. This is aimed at cyclists of all abilities; beginner, intermediate and advanced respectively and is a great way of helping you choose the right distance depending on your experience.
Beware, Gran Fondo's are intoxicating and once you start riding them, they can become very addictive.
Neil Shirley "As someone who has ridden dozens of Gran Fondo cycling events all over the globe, from Italy to Israel to France, I'm often asked for tips or advice by those getting ready to tackle their first event. This time around though, the advice is coming from someone with a little less experience, but who is much more in tune with the needs of a first-time Gran Fondo rider."
"At the completion of the Santa Clarita Gran Fondo benefiting the Davis Phinney Foundation, I bumped into Ken Vietzke who had just completed his first Fondo and I thought, who better to share insight of what a first-timer might need to think about before finding themselves at the start line?"
"Here are Ken's five key things he wished he knew before lining up that day:"
1. Know your Enemy!
Know the route beforehand or ride with someone that knows it.
Knowing when to expend your effort is invaluable since first-time Gran Fondo/century riders don't have the stamina of other experienced riders. Many feel the temptation to stay with the early pack and go too hard in the first 50 miles, leaving little for the remainder when it's so crucial.
If you haven't ridden the course before and are not riding with someone that has, the hills can seem endless and demoralize you.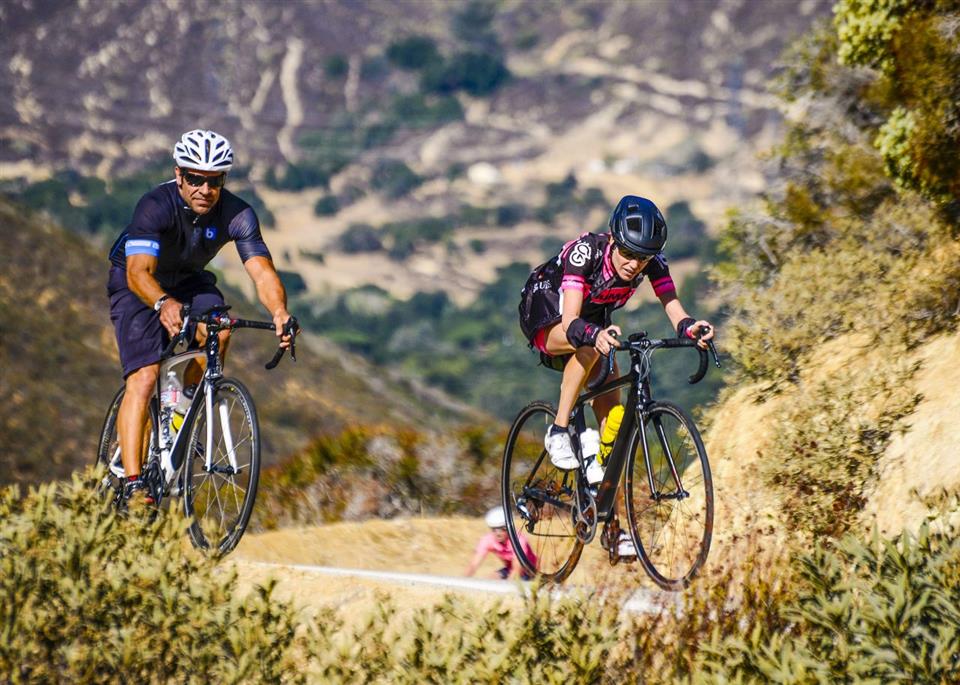 2. Be Mentally Prepared
Be mentally prepared to expect hard going after 50 miles.
Your body is not used to miles 50 to 100, especially if there is significant climbing yet to come. Don't worry about speed or time when the body fatigues. Getting to the next rest stop should become the goal as those breaks can do wonders for a tired and achy body.
Getting a shot of sugar, cold water or food can rejuvenate you physically and mentally, allowing you to approach the next segment in a better state.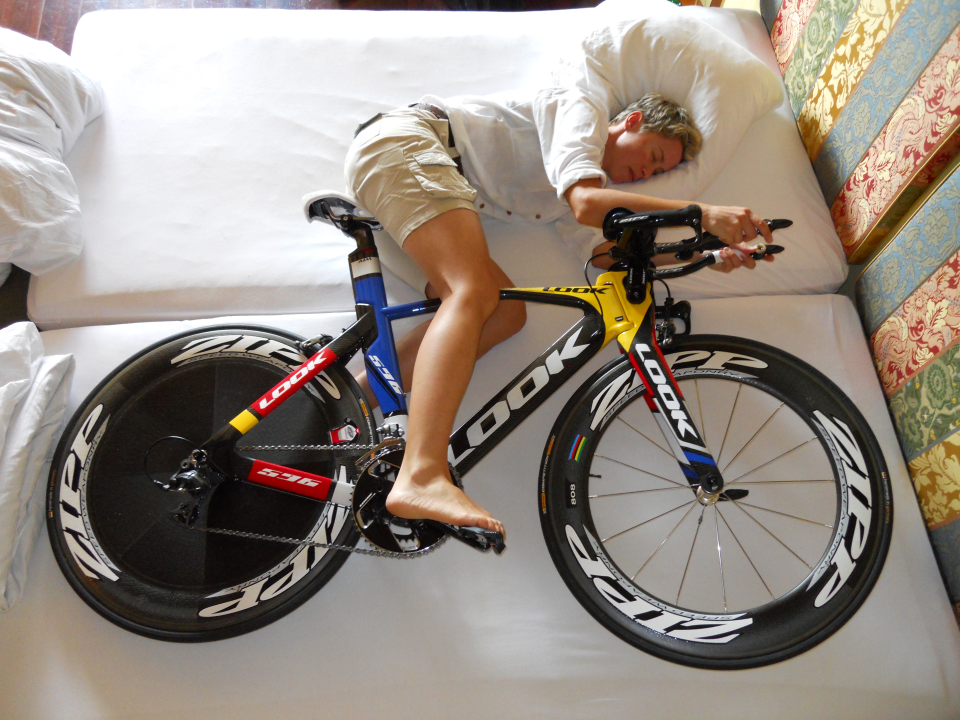 3. Plan your Nutrition
Understand the needs of your body's salt content beforehand.
On a long day of riding, your body's salt content can be easily depleted. Be prepared, as rest stops may not have salt replacement nourishment available.
Bring salt tablets with you and take them as needed to avoid cramping. Failure to foresee cramping can ruin your attempt at a Gran Fondo.
4. Teamwork Counts
Ride with a similar paced rider.
Long stretches of road can seem endless and having another rider to talk to is really helpful to pass the time. Taking turns drafting off of each other can pay huge dividends, saving your legs from premature fatigue.
If you are lucky enough to have more than one rider near you, encourage others to ride together, taking turns at the front.
This is especially important when riding into a strong headwind.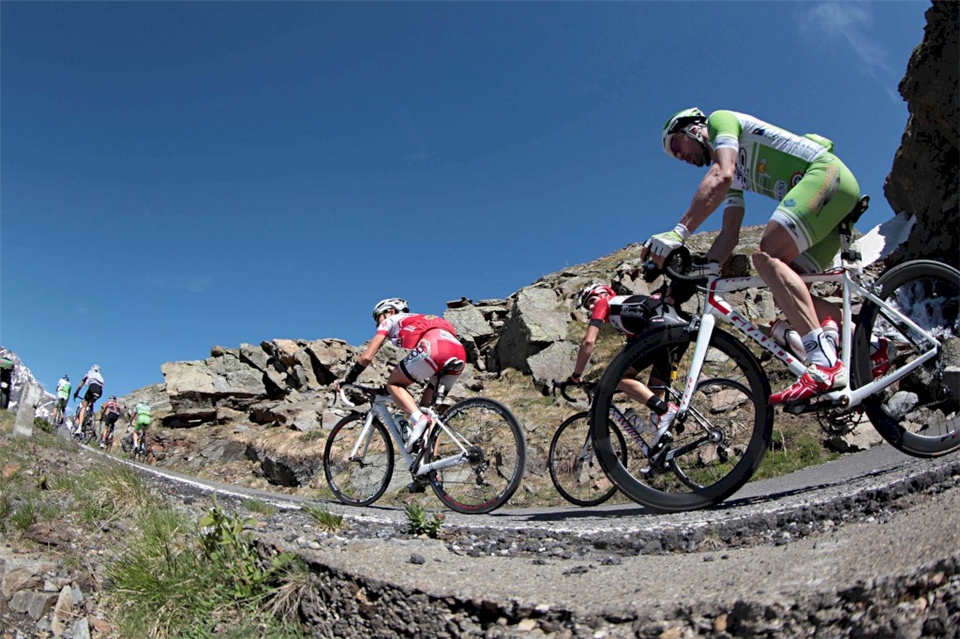 5. Get a Good Saddle that Works for You!
Have a comfortable seat. If you are not feeling 100% comfortable in the saddle, the extra miles can murder your butt and cause rash or saddle sores.
If that happens during the ride, you will not enjoy the experience very much.
For those that suspect they will have trouble, a seat fitting at your local bike shop may do the trick. Many saddle brands offer multiple widths to fit each rider's unique anatomy and can make all the difference for such a long day on the bike.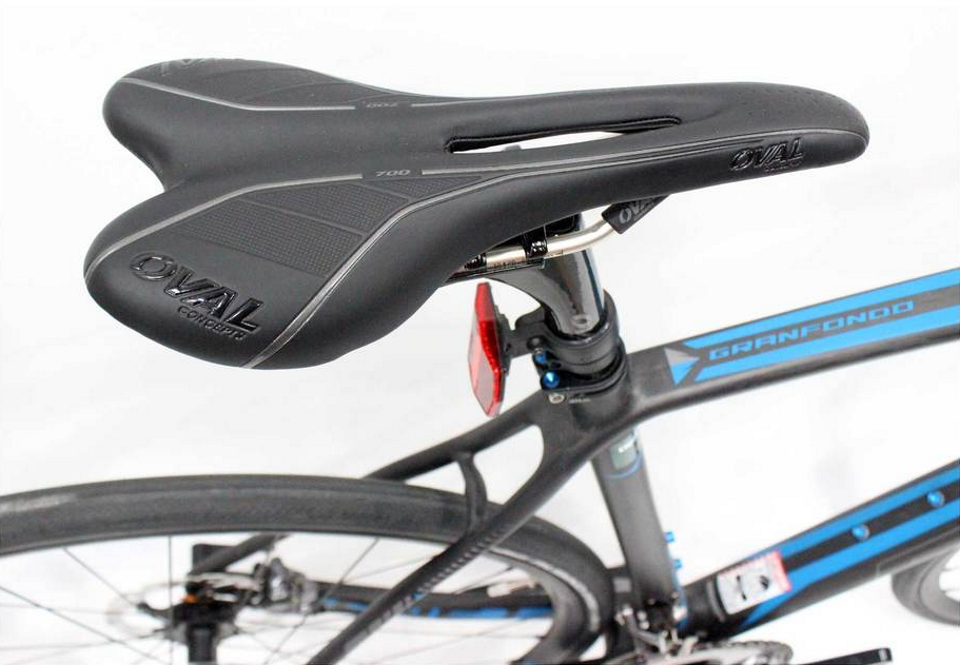 About the Gran Fondo Santa Clarita
The Gran Fondo Santa Clarita is a world class cycling event that showcases the beautiful and quiet canyon roads adjacent to the City of Santa Clarita. To assure a proper challenge and the best experience for everyone, there will be three Fondo routes to choose; from "Family to Gran". The roads of Santa Clarita are used regularly by the Amgen Tour of California so don't expect to leave town with the KOM's, but we promise you will leave with the experience and reminder of the fair test that cycling Santa Clarita has to offer. You will not find the steepest of field shattering climbs at the first incline, but you will find challenging grades that allow groups to stay together for a much more memorable riding experience.
The event proudly benefits the Davis Phinney Foundation which was founded to help people living with Parkinson's disease live well today. The day promises to be a very special day helping raise support funds and awareness for one of the United States' Original cycling heroes, Davis Phinney.
About Neil Shirley
Well known west coast cyclist Neil Shirley raced on the road at National and International levels as a professional, and is an veteran World Champion on gravel too!
When he's not cycling he spends his time writing and promoting cycling at well known PR company, the Lyman Agency.
Credits: Neil Shirley, Lyman Agency, Gran Fondo Santa Clarita