Top 10 Cycling Tips for the New Year
Kickstart your motivation with our top tips to make 2020 your best cycling season ever!
Happy New Year to all our visitors, subscribers and supporters.
The calendar has ticked over to the New Year and it's like someone clicked a light-switch and the focus on next season takes on a sense of urgency.
This can lead to asking yourself a very important question: When to begin serious training for the road season.
You might be feeling a bit bloated and lethargic after all that festive fun.
Kickstart your Motivation with our Top Tips to make 2020 your best Cycling Season!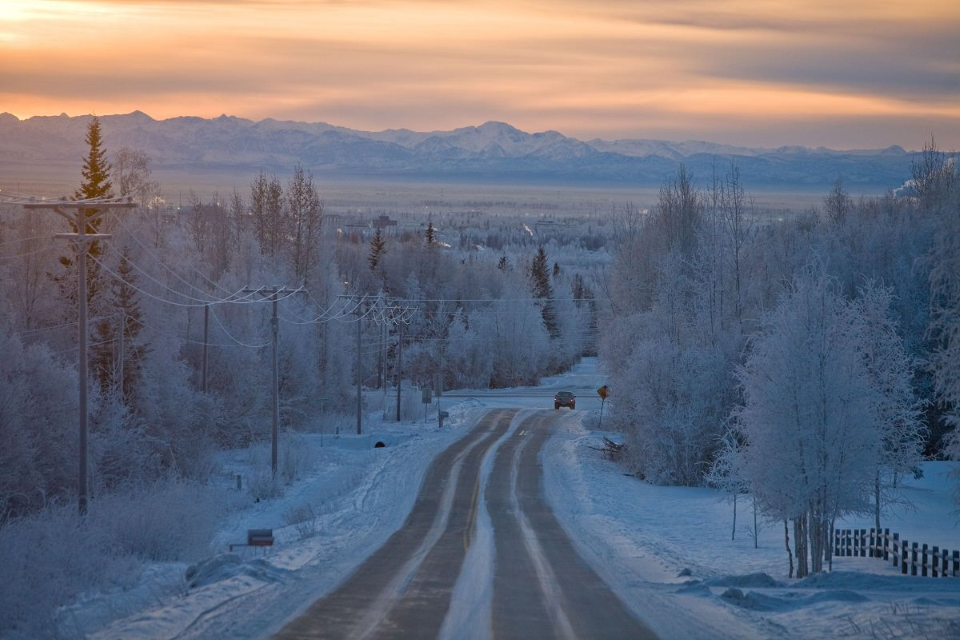 1. Set your Goals
Now's the time to sit down, have a think about what your goals are.
You could have few goals, for example; ride my first 30 mile cycle challenge; ride my first century; lose 10 pounds, ride that epic Gran Fondo.
Have main goal and make the rest secondary goals.
It's best to write down your goals and stick them on the fridge - to constantly remind you.
2. Enter your Bucket List Rides
There's no better way to kick your motivation by putting your money where your mouth is.
There's no better feeling like knowing in 6 months' time you're going to tackle some epic Challenge.
Entering one or two of your main events early can often save you money with early bird savings and can be the difference in getting an entry.
Some big events sell out well in advance. Don't miss out!
Were constantly confirming the dates and details of thousands of events worldwide. Here's some direct links to our comprehensive event calendars:
2020 U.S. Gran Fondo Calendar
2020 Canadian Gran Fondo Calendar
2020 North American Gran Fondo Calendar
2020 U.S. Century Rides Calendar
2020 U.S. Gravel Fondo Calendar
2020 Oceania Gran Fondo Calendar
2020 European Gran Fondo Calendar
2020 U.K. Gran Fondo and Sportive Calendar
2020 U.S. Century Ride Calendar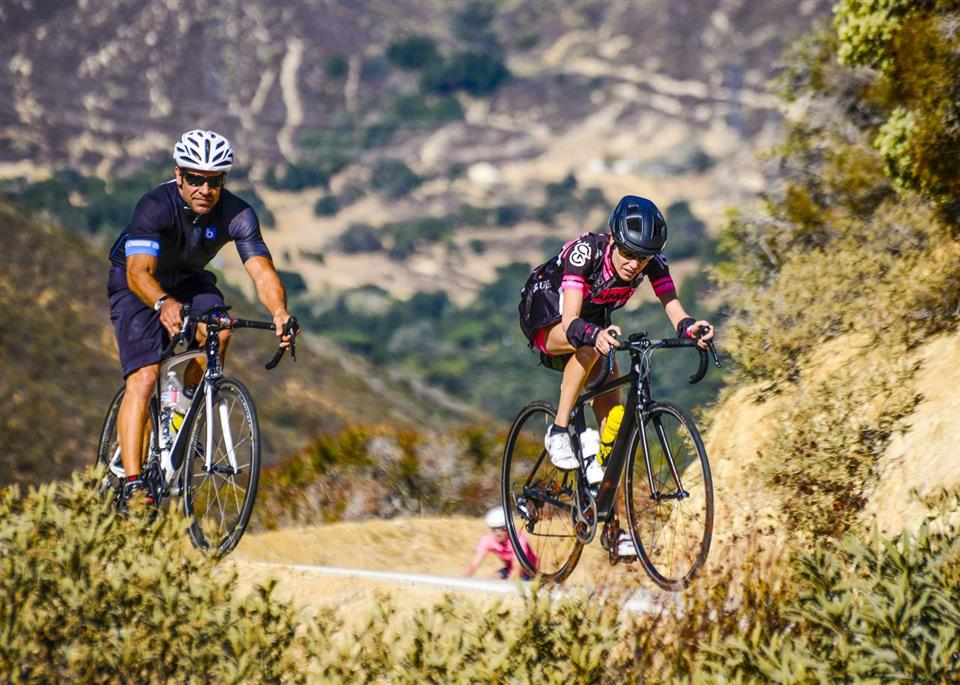 3. Don't Make Excuses!
For many of us, it's dark, cold, wet and miserable. Riding a road bike in winter conditions isn't as much fun or as safe when it's below zero.
If it's been anywhere close to freezing over night, black ice is a constant risk you should avoid.
You need to start training and stay safe, so here's your options:
4. Try Off Road
If it's below zero and road conditions are icy, why not go off road?
Keeping off main roads when conditions are bad is much safer.
Fat Bike, MTB, CX, Gravel or an Endurance bike would be the way to go, with wider knobby tyres to help with the wet, muddy and icy conditions.
Riding off road is great fun, improves your technical skills and can be a better core workout than on a standard road bike.
If you're new to off road riding, plan your route and halve your distance. Aim for a couple of hours and most all enjoy it!
Remember the more bikes the better, you have to satisfy that N+1 rule -the number of bikes you need, is always one more than you currently have!
2020 U.S. Gravel Fondo Calendar
2020 U.K. Gravel Fondo Calendar
2020 European Gravel Fondo Calendar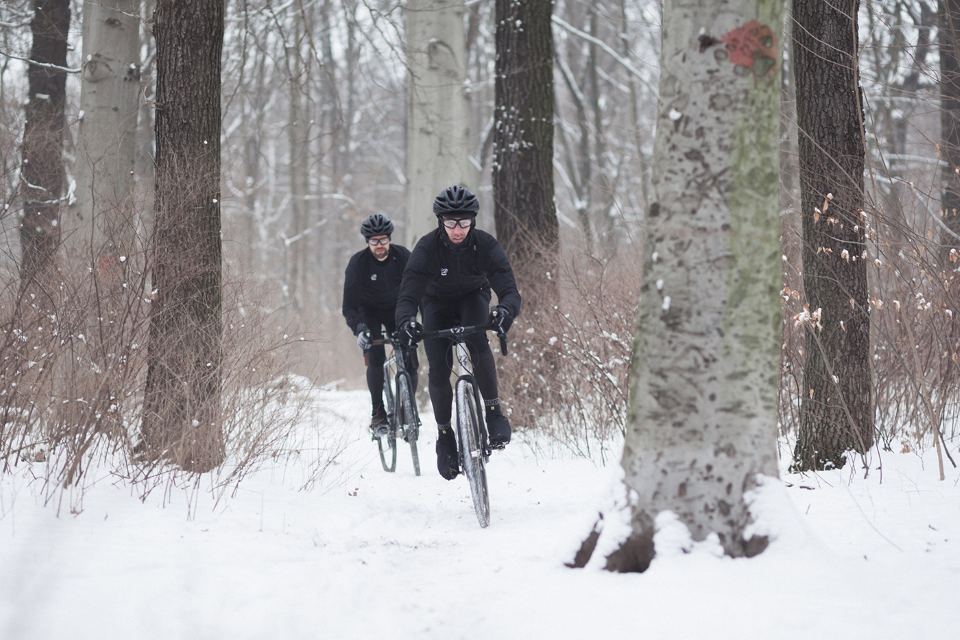 5. Hit the Gym or the Pool
If you can't get out on your road bike because of the weather, hit the gym and consider doing some core and strength training.
Swimming could be the next best thing when the weather is really bad. Aim to do a constant set of lengths for say 40 minutes. As you get used to it, build up your time. It's a great aerobic workout and also helps strengthen your core too.
The Importance Of Strength Training For Endurance Athletes
The Importance of Watts per Kilogram
6. Hit the Indoor Trainer and go Virtual with Zwift
There's no better choice then getting out on your bike if the conditions allow. However, indoor training is sometimes a must.
Indoor trainers don't have to cost a lot and an hour on the Turbo is better than an hour on the Sofa.
More and more cyclists are investing in Smart Trainers and trying Zwift which can get very addictive and have a whole social side too.
If you like indoor training, then Zwift and Smart Trainers could add a whole new dimension to your cycling.
Buyer's Guide to Smart Turbo Trainers for Zwift
Indoor Smart Training and Zwift
Mental Preparedness And Go-to Workouts For Indoor Riding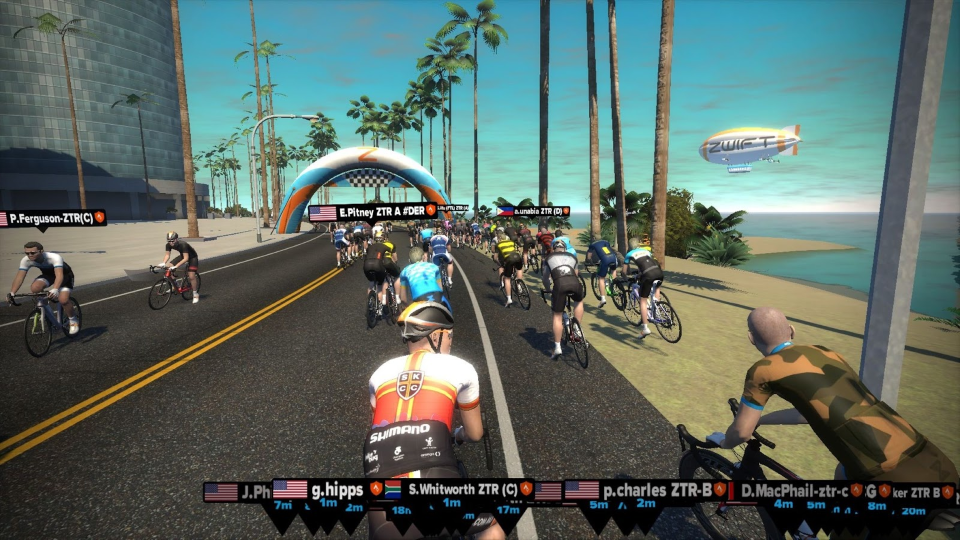 7. Winterize Yourself and Your Bike
If the weather is ok for you to get out on your road bike. Then here's a few tips to help you have a successful training block out on the road:

Wider Winter Tyres for Standard Road Bikes - try fitting 25mm / 28mm puncture proof road tyres that have a good tread. These will give more grip and save you from changing punctures. Check you have clearence for 28mm, 25mm will fit for a 10 speed road bike. Try Schwalbe Marathon 25mm tyres. Bomb Proof.



Layer Up - To stay warm layer up using a long sleeve base layer, long sleeve jacket and a gilet on top.



Protect Your Best Bits - Your head, feet, hands and core are the most important parts. Water resistant booties, a winter cap under your helmet and winter gloves are a must.



Cheap Gilet Hack - If you don't like the cold and want to keep your core warm, one of our hacks is to buy a normal everyday Gilet and wear that as a cheap top layer. You'll sweat inside but your other layers will keep you warm. Keeping your back muscles warm can fend off any back related problem.



Nice and Dry Backpack Hack - Take a small backpack. Put your money, phone, charger and a spare base layer, rain jacket and extra gloves and spares in it. If you have to stop for a puncture for some reason, then, immediately change over your base layer to keep your core warm, change your puncture and put on your spare gloves. Hey Presto your back riding and still warm.



Shorter Less Intense - When the weather isn't great, try and choose a route you know and ride in zone 2 for up to 2 hours. Don't avoid hills just ride them at a lower intensity, don't go mad.



Plan a route that uses quieter country lanes with less cars.



Wear clothing that has reflective strips or panels and always have lights. These day's cheap rechargeable LED lights are the way to go. Bright with lots of flashing modes.



After every ride wash your bike in warm water, dry it, WD40 it and lube the chain and running gear. Keep your bike mechanically sound.
8. Pre-Season Training Camp or Sunnier Gran Fondo
Booking an early season winter training camp could help kick start your season. In North America you can head south and west, where the weather is better.
Just recently announced is the seventh edition of the Malibu Gran Fondo, taking place March 7th 2020.
Fondly known as "America's 5-Star Gran Fondo" by Peloton magazine, the Malibu Gran Fondo is renown as cycling experience that aligns with those who train regularly, enjoy participating in challenging events, and demand something better than what is out there.
Southern California is famously laid-back, supportive, and open-minded. Malibu GranFondo riders are passionate and competitive, yet also encouraging and welcoming to riders new to cycling and new to the area.
This year sees the start hosted by the King Gillette Ranch, just off the legendary Mulholland Highway in the Santa Monica Mountains. The one day event features two distances including the longer CLASSICO and short MEDIO Gran Fondo.
Rising straight up from the sea, the Malibu Gran Fondo's climbs feature amazing climbs and twisting roads that top pros frequently use for training.
Pro-level course support includes fully marked routes, fully stocked real-food and staffed rest stops provided a bag drop service and unparalleled customer service.
Afterwards rider can swap stories and celebrate a great day at the finish line party with gourmet locally-sourced fresh food and cold beer, live music, and the famous Prize Raffle and awards ceremony!
The Malibu GRANFONDO is designed for those who train regularly, love to travel and enjoy making new friends from around the world. The event draws athletes from Canada, Germany, Italy, UK and numerous outlying States - all seeking warm weather, premium riding terrain, and great camaraderie.
The Malibu GRANFONDO celebrates all that is great about the world of cycling; beautiful landscapes, long arduous climbs rewarded with incredible views and healthy food and plenty of it!
Early registration is recommended as the event will SELL OUT in ADVANCE as per previous year. Rider's number are strictly limited to around just 250 riders.
Athletes who register before February 6th, 2020 can sign up at low early-bird prices.
Early Bird registration includes custom 2020 event T-shirt for registrations before 3/12/20.
For more information, please visit: https://www.ridemgf.com

9. Eat Healthily
Time to start thinking about eating more healthily. There's no point doing quality training and undoing all that good - eating unhealthy!
The leaner you are the better you'll climb.
For Gran Fondo's in the mountains, it's essential be as light as possbile - especially when you're tackling rides with 12,000 feet or more of climbing.
Gran Fondo Goals: Lose Weight in the Off Season
Gran Fondo Goals: Guide to Weight Loss during Base Training
Nutrition Tips to Survive Your First Century Ride
10. Extend your Base Endurance
For cyclists looking to tackle a Gran Fondo, you need to plan in one longer base endurance ride depending on the weather.
Measure your base training ride in time and try to extend it. For example if your normal training ride is 2 hours, then aim for 3 hours, then extend that over time to 4 hours, then 5 hours.
For those planning to ride a Gran Fondo which will typically be around 80 to 100 miles, you need to aim for an endurance ride of around 5 to 6 hours several weeks before the event.
For Medio Fondo riders say 4 to 5 hours and for those aiming to do their first Piccolo Gran Fondo around 2 to 3 hours.
Remember it's the time on the bike and riding in Zone 2 that will help you build up your base endurance.
Getting Fit and Prepared for Fondo Season
Top 5 Workouts for the Time Crunched Cyclist
Gran Fondo Training
Strength, Power, and Speed: Becoming a Better Climber