Register now for the new BILL BONE Burger Fondo
The Burger Fondo is presented by CONTE'S BIKE SHOP and will begin and end in sunny Boca Raton on April 18th!
Let's be clear about the intent of the Bill Bone Burger Fondo. The goal is to deliver the safest ride experience, the pleasure of riding on A1A with your friends and enjoying the best BURGERS around. To make sure those goals are accomplished we have engaged the 'A-Team' of promoters, sponsors and an executive chef.
THE FONDO CHEF
Chef Patti has been written up in Bon Appetite as Executive Chef and partner at Sweet Sop Restaurant in Ft. Lauderdale. He has been featured on Diners, Drive Ins & Dives. M.E.A.T. Eatery And Taproom's most prestigious recognitions was being named the #5 Burger restaurant in the US by Trip Advisor in 2014, Best Burger in Florida by Thrillist 2015, Best Burger in Florida by Chowhound 2016/2017 and Top 101 Burgers in America by the Daily Meal 2015-2019. His restaurants have over 40 awards in Florida.
There are two rides to choose from!
In true Fondo format, the 90km Burger has two timed sections allowing you compete for awards across a range of age categories for both men and women on your road bike.
In between, the format allows you to enjoy the ride, work in a group and soak up the beautiful warm, sunny ocean-side scenery along the way, including the enjoyment of riding on AIA & Ocean Ave as ride heads north towards West Palm Beach and back.
The 80km social ride (50 miles) is designed for those who want to get out and enjoy a more relaxed social able group led ride and burn some calories. You can take part on any type of bike, including e-bikes, triathlon bikes and tandems too.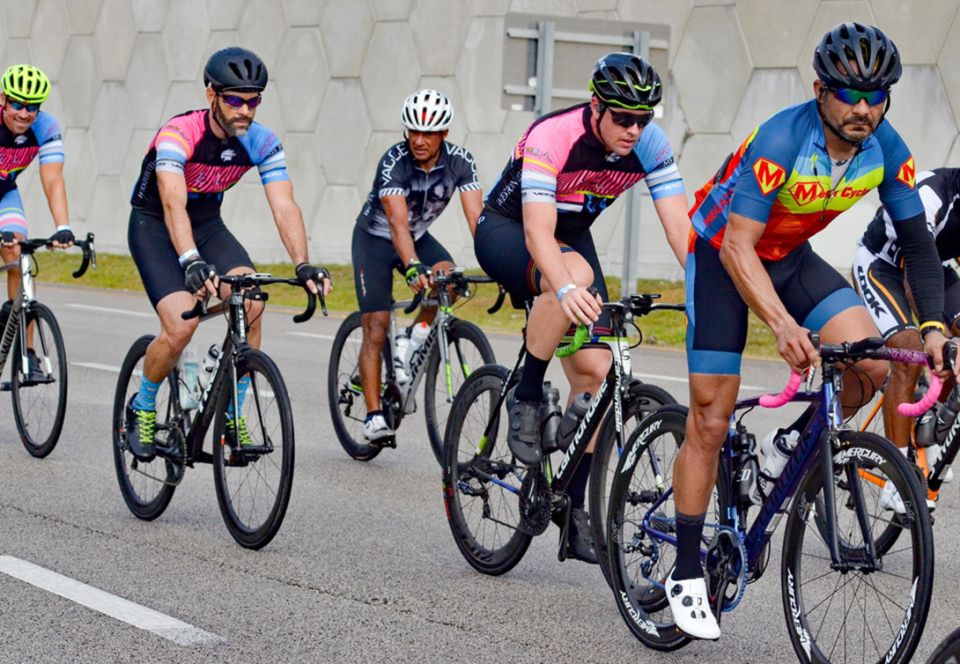 Each ride is designed to be fun, controlled and safe. The rides start outside CONTE'S BIKE SHOP in Boca Raton, Florida, led by a police escort and police-controlled intersections at stop lights too.
Gourmet BURGERS!
Which is what will be provided afterwards by M.E.A.T Eatery & Tap Room which includes veggie burgers too! M.E.A.T. has accumulated over 3 dozen awards and accolades in the past 5 years to become one of the most awarded restaurants in Florida!
You can check out they're deliciously mouth-watering menu here if you are eager to have a meal before the event.
You burn those calories; we supply the burgers!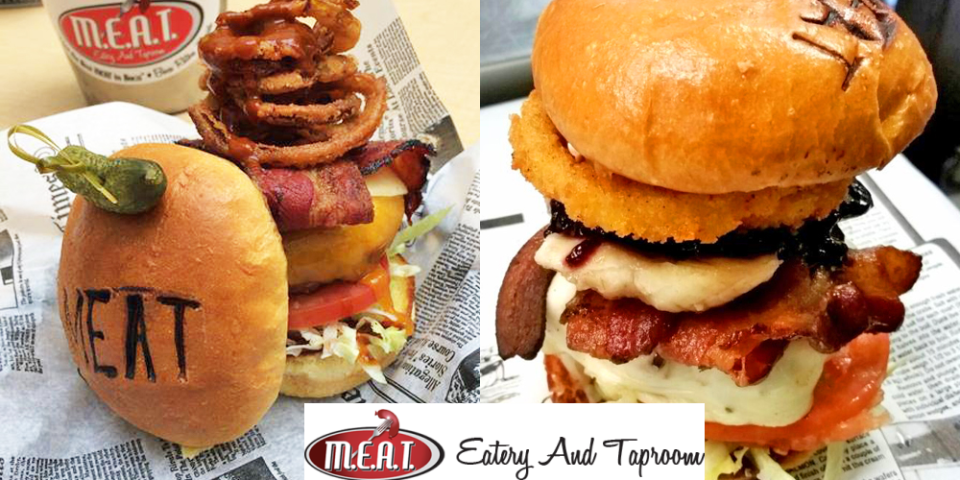 Ride Registration Includes
The Bill Bone Burger Fondo wants you to have a fun, safe and enjoyable day and the event includes:

Traffic control by the police


Sweet, designed shirts that are so nice you will wear them with your favourite pair of jeans....


Fully stocked aid station with energy product and food


Two timed sections for the 90k ride (fee includes chip)


Post-race Gourmet Burgers and more


A Goody-bag with various schwag items


Awards for age-group placement (90k ride)


Event photos by VeloPista photo


Mechanical support
Start, Safety and Support

Event Start at CONTE'S BIKE SHOP in Boca Raton, Fl at 7:00am


Bill Bone Bike Law Nutrition Zone


CONTE'S support van will trail behind both groups


Traffic controlled escort by the police


Remember to follow the social distance rules by Palm Beach County.
Register NOW to SECURE a PLACE
Places are limited to 200 riders maximum; we advise entry now to secure a place!
For full information and to register, please visit: https://www.esptiming.com/event-info/brgr-boca-raton-gran-fondo-presented-by-contes-bike-shop


ONLINE REGISTRATION DEADLINE - Saturday, April 17, 2021 at midnight. Add $15 more for event day registration


PACKET PICK-UP - Saturday, April 17, 2021. 2pm to 6pm at CONTE'S BIKE SHOP - 3150 N. Federal Highway, Boca Raton, Florida 33431


Parking Locations Below - Please do not park at CONTE'S BIKE SHOP (Boca Raton, Fl) as there is limited space.


Carmela's Coffee Company - 3200 North Federal Highway, Boca Raton, Florida 33431 (Just a South of CONTE'S BIKE SHOP). See link from Google Maps - goo.gl


M.E.A.T Eatery & Tap Room - 2831 North Federal Highway, Boca Raton, Florida 33431 (Across the street from CONTE'S BIKE SHOP)
Awards & Timed Sections for Burger Fondo
CATEGORIES FOR 90K RIDE (Awards to top 3 in each)



Women / Men Open


Women / Men 35-44


Women / Men 45-54


Women / Men 55-64


Women / Men 65 and up
7:00am - This ride is not the typical start to finish format, rather it uses two, 15-mile timed sections to produce results.
Timed Section 1 (From Spanish River Blvd to 1/4 before Lake Ave - 15 miles – a good time to press your lap split button). Look for the orange waving flags as you cross the start line and the same orange waving flags at the finish line. After this section riders will be escorted to the next neutral stop located at the law office of title sponsor Bill Bone. The ride will stop, and riders will enjoy drinks and food (Mile 30), then head back South.
Timed Section 2 (From Lake Ave to Spanish River Blvd - top of rise - 15 miles). Look for orange waving flags again. After crossing, make a right turn at the light and head to CONTE'S BIKE SHOP off Federal Highway for post event fun.
Social Ride Format
7:05am - 50 miles ride, but 80K sounds cooler and farther, 100% social ride led by police escort. You may use any bike you wish on this ride, but we ask that if you are using triathlon bars, you say off the bars of a rider is in front of you in the pace line. Speeds are less than 19 mph. 200 Max riders. Riders will stop at office of Bill Bone, local top cycling attorney, West Palm Beach (Mile 25) for a nutrition break of goodies and then head back to CONTE'S BIKE SHOP. Riders are required to wear BIB numbers. This ride is not chipped timed.

Click here for the Route
About CONTE's Bike Shop
Since 1957, Conte's has been a privately owned and operated bicycle shop dedicated to providing personal service and top quality cycling products. Headquartered in Virginia, Conte's Bike Shop® now has locations throughout the state, in Washington, D.C., and in Florida proudly offering the same legendary cycling goods and services in a neighbourhood near you.
Conte's Bike Shop has been serving cyclist in Boca Raton area for many years and is proud to offer you both bicycles and accessories from prominent brands such as Pinarello, BMC, Specialized, Cannondale, and Electra.
Come visit us and we'll help you find the perfect bike and gear that's right for you!
For more information, please visit: https://www.contebikes.com/about/boca-raton-fl-pg307.htm