Cyclists drooled over the new Bill Bone Burger Fondo
The Burger Fondo presented by CONTE'S BIKE SHOP, took place in sunny Boca Raton, Florida on Sunday April 18th
Several hundred riders turned up early on a spring morning at CONTE'S BIKE SHOP in Boca Raton on Sunday April 18th to ride one of two routes that catered for cyclists of all abilities. They enjoyed perfect sunny spring weather with clear skies and a light tropical ocean breeze blowing in.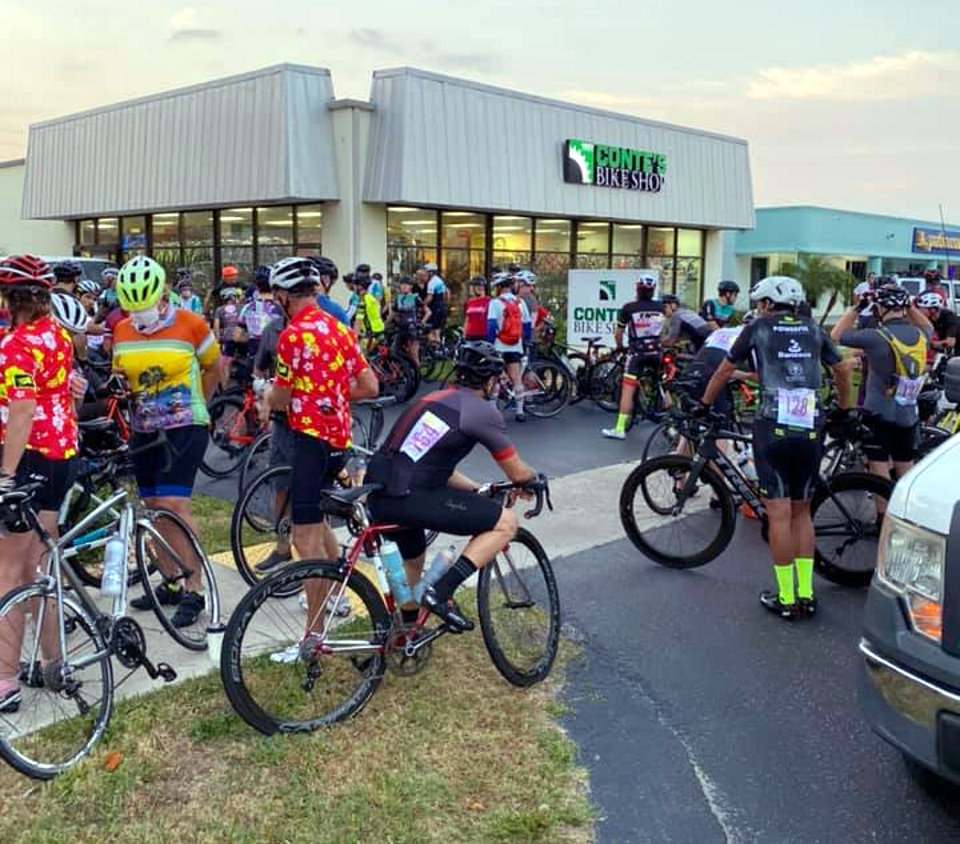 Photo: Participants met early outside CONTE'S BIKE SHOP in Boca Raton

The unique format for the 90km Burger Fondo had two timed sections allowing riders to compete for awards across a range of age categories for both men and women.
The timed segments were each 25 kilometres long and flat, really suiting fast riders and fast bikes. Timing was provided by Extreme Sports Productions Inc who specialize in cycling, (gravel, Gran Fondo, time trial, road event, criterium) timing & scoring services.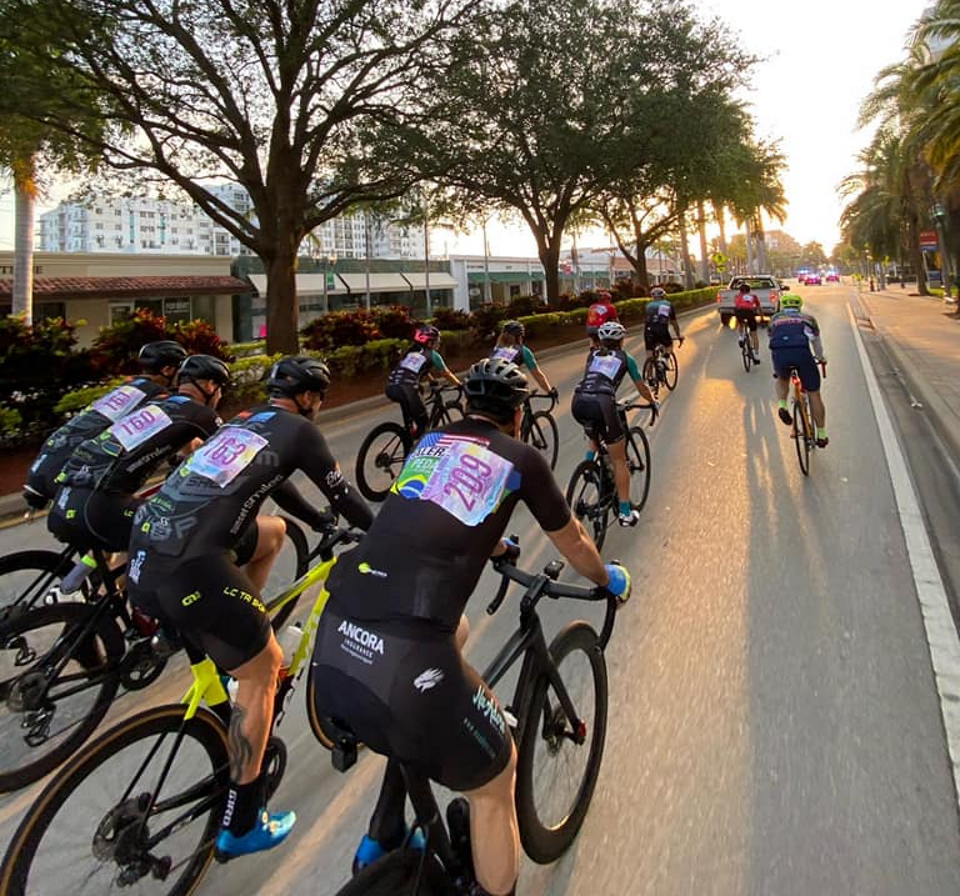 Photo: The peloton rolled out early in the morning by a police escort and police-controlled intersections at stop lights too. CONTE'S support van trailed behind both groups
In between, the format allowed participants to enjoy the ride, ride safely, work in a group and soak up the beautiful warm, sunny ocean-side scenery along the way, including the enjoyment of riding on the AIA & Ocean Ave as ride headed north towards West Palm Beach and back.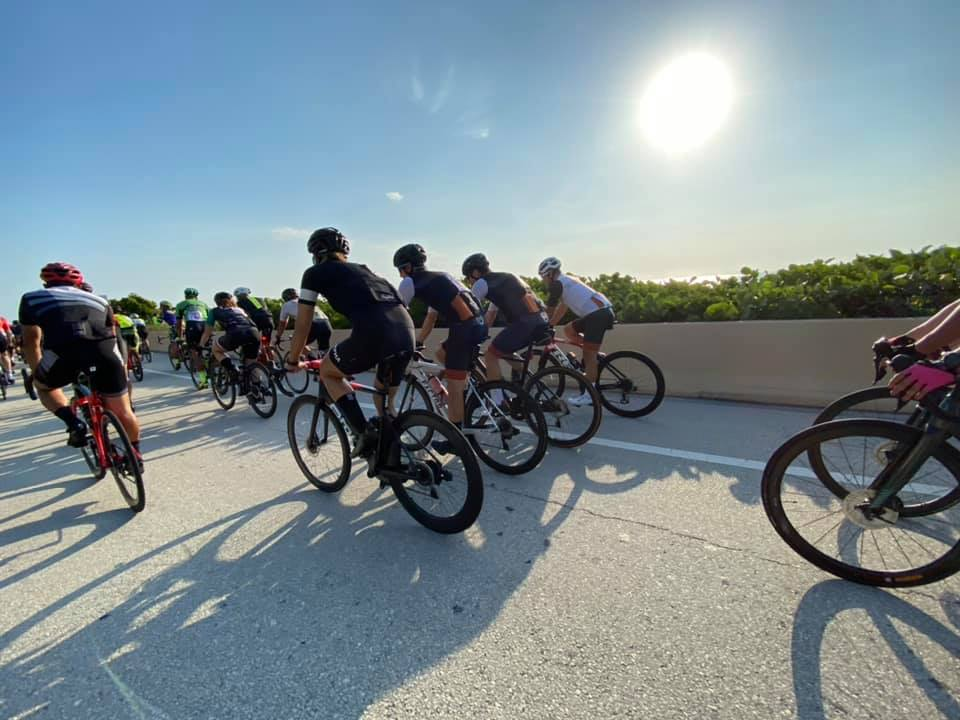 Photo: The peloton roll along Oceanside Drive with superb sunny sea views for maximum stoke!
There was the 80km (50 miles) social ride for those who wanted to get out and enjoy a more relaxed social able group led ride and burn some calories. Participants were able to take part on any type of bike, including e-bikes, triathlon bikes and tandems too.
2021 Burger Fondo Results
Overall for the men Luis Gonzalez was fastest with a combined time of 1h 7m 30s, an average speed of over 27 mph. For the women Jeanine Seeger was fastest with a combined time of 1h 7m 37s, an average speed of over 27 mph too.
90k Men's Open Overall

1st Luis Gonzalez
2nd Sergio Sanchez Moruno
3rd Mateus Arruda

90k Women's Open Overall


1st Jeanine Seeger

2nd Maia Paris
3rd Marina Marselli

90k Men 35-44

1st Vinny Silva
2nd Yoney Hernandez
3rd Silveira Alberto

90K Women 35-44

1st Lakisha Coney

2nd Romina Mok

3rd Ingrid Bendahan

90k Men 45-54

1st Victor Herrera
2nd Jose Casas
3rd Tommy Bartoszewicz

90K Women 45-54

1st Karina Kroll

2nd Gabriela Cavallo

3rd Tonya Blocker

90k Men 55-64

1st Fernando Tages
2nd Gonzalo Labarca
3rd Bobby Capwell

90K Women 55-64

1st Judith Hallwood

2nd Ann Brolley

3rd Lisette Hilton

90k Men 65+

1st Clive Hallwood
2nd Stuart Sackin
3rd Jorge Arroyave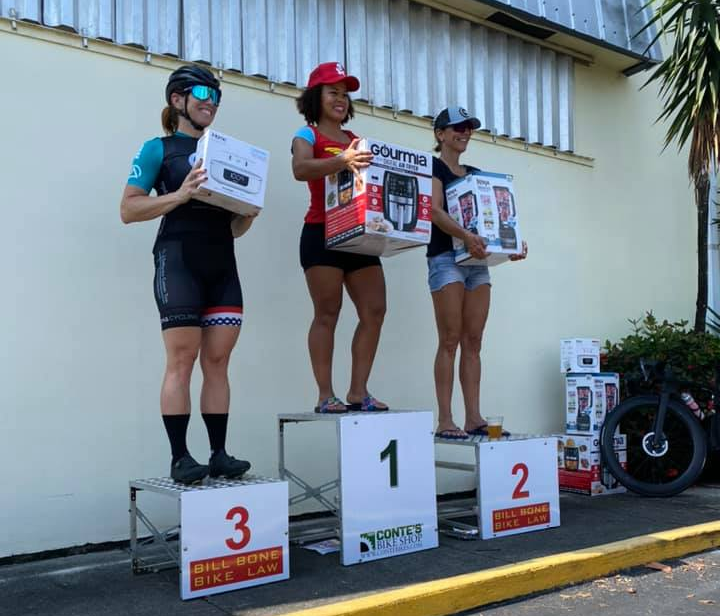 Gourmet BURGERS!
Strong riding by all was generously rewarded by the best burgers around and a few kegs courtesy of local brewery, Prosperity Brewing Company!
Chef Patti at M.E.A.T Eatery & Tap Room has accumulated over 3 dozen awards and accolades in the past 5 years to become one of the most awarded restaurants in Florida!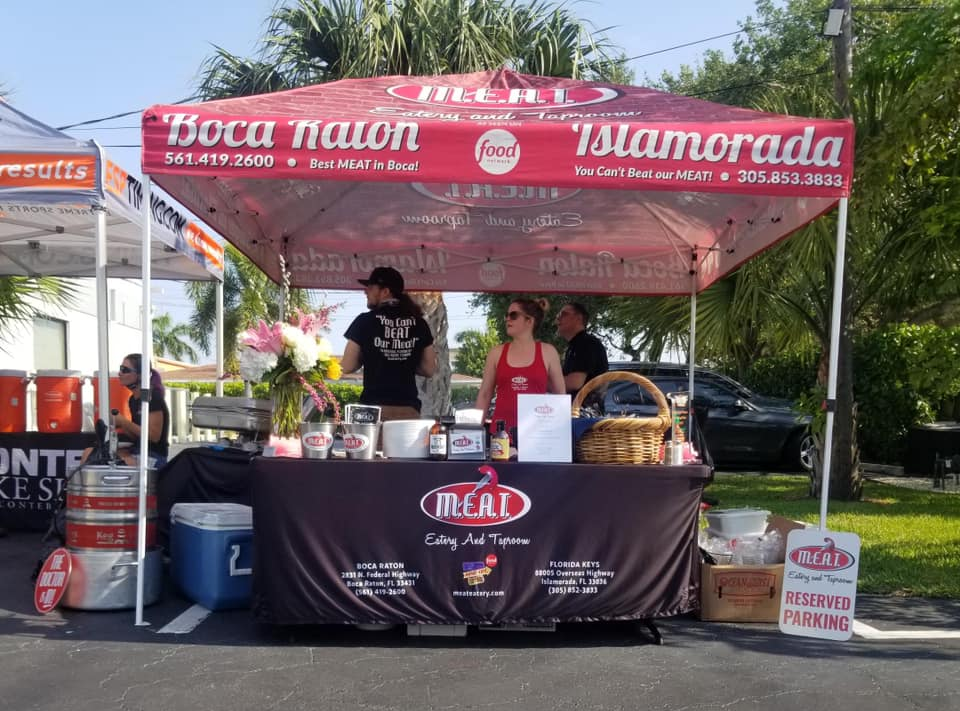 Riders also enjoyed post event snacks, and fresh fruit which included slices of fresh watermelon.
Participants received a custom designed T-shirt, enjoyed fully stocked aid stations with energy products and food, chip timing for the 90k ride, a goody-bag with various schwag items and event photos by VeloPista photo.
Photo: Riders from Team Bill Bone Law enjoy their gourmet burgers, and cold beer!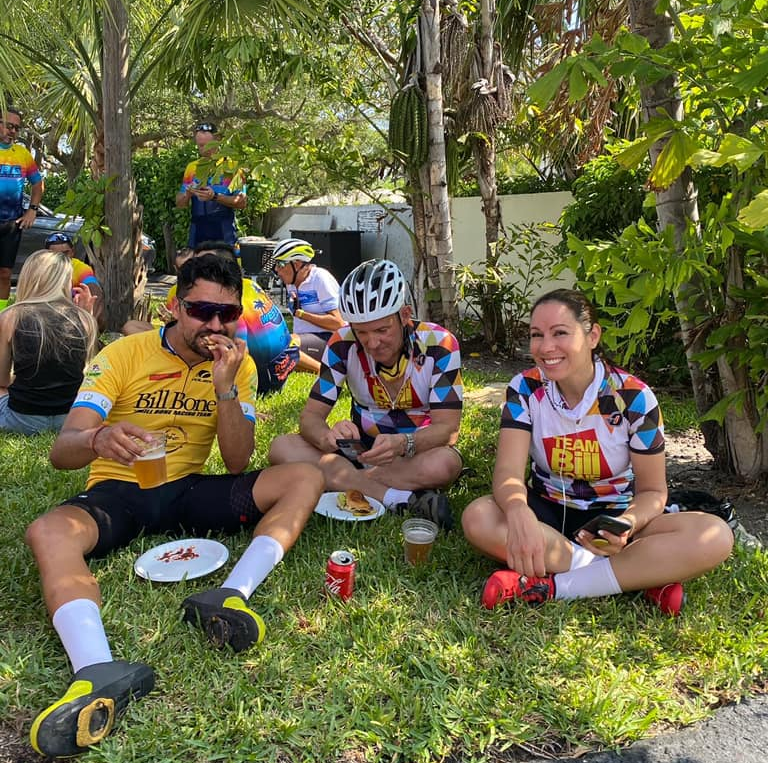 Event owner and race director Kevin Abbate from commented "We were thrilled to support such an incredible group of people. Thanks for making it unforgettable!"
At the end of the day, the organizer's goal was to deliver the safest ride experience, the pleasure of riding on A1A with friends and enjoying the best BURGERS around and they certainly delivered!
For more photos, please visit: https://bit.ly/3sKyQP4
For the full results, please visit: https://bit.ly/3dIpFdv
For more information, please visit: https://bit.ly/2QUCit1