Cache Gran Fondo celebrates 10th Anniversary this July
Gran Fondo Guide fans and followers can save $25 using our special discount code!
The 10th edition of the Cache Gran Fondo takes place over the weekend of July 9-10th 2021, one of Utah's Premier Bike Rides.
Cyclists get to ride through the beautiful Cache Valley countryside on light-traffic roads in Utah with distances of 35, 50, 75 and 100 miles to suit all abilities.
You'll experience challenging hills, long rolling flat stretches, and the clean fresh air of the Cache Valley.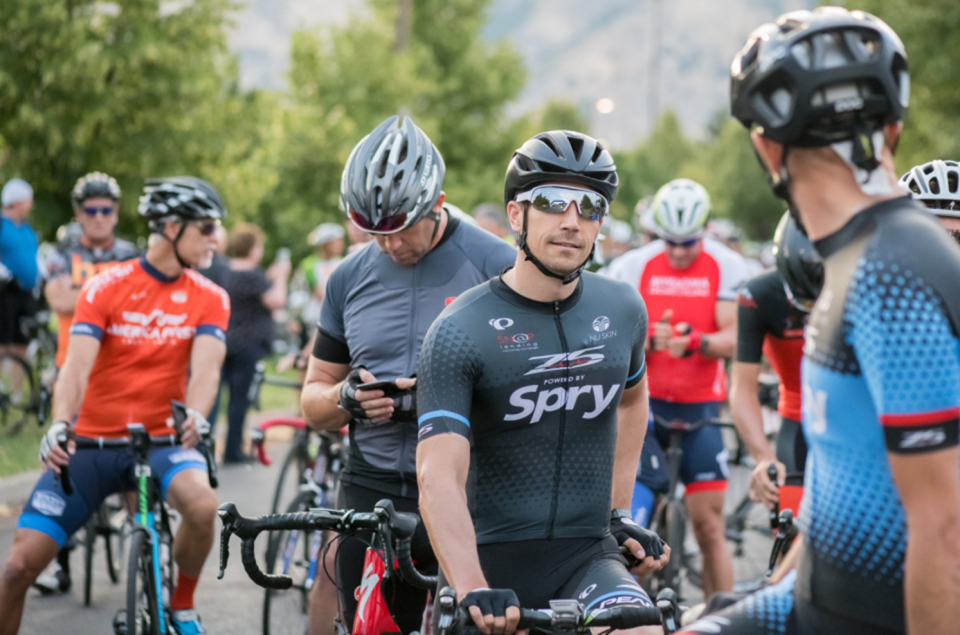 The ride starts in North Logan and proceeds north through Trenton, Clarkston, Newton and then to Mendon. The 100 mile riders continue north to Weston, then climb Weston Canyon to Malad and return through Riverside and back to the start to earn your custom finishers medal!
The finish line will be a huge celebration with (delete 3 – could be 4 this year) local restaurants providing local fresh food for the rider's lunch, great prizes and a chance to win gift items, bike stuff, gifts cards, and other awesome prizes!
All courses will have prizes, allowing individuals and teams to win over $8,000 dollars' worth of awards, gifts and prizes. So beware, even those not racing can benefit from prizes awarded randomly across the event. Although much of the route is relatively flat, the routes also offer challenge climbs, but in short distances, just to keep it interesting.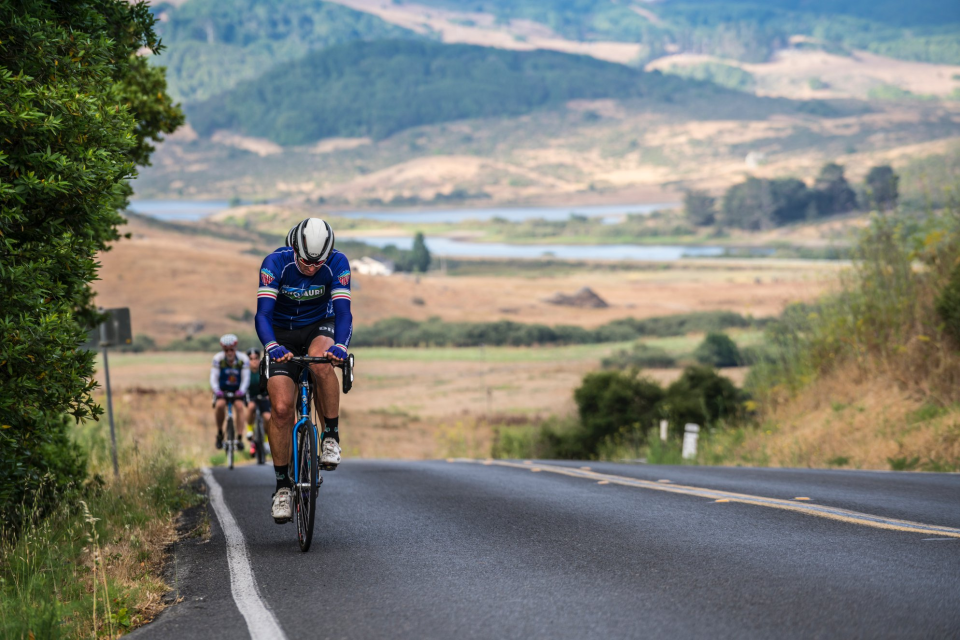 The Routes
The 35 mile Piccolo Fondo is a GREAT first ride, training ride, and rehab distance. e-bikes are welcome, because the event wants people to get out on the open roads and experience a Gran Fondo event. Just 444 feet of climbing.
The 50 mile Classic Gran Fondo is unique opportunity to ride a similar route as the Tour of Utah covering about 90% of the exact same roads as the 2019 Tour of Utah Stage 1. 1,052 feet of climbing.
The 76 mile Medio Fondo is our race course for the UCI Gran Fondo Championship qualifier, as well as the Gran Fondo National Series qualifier, and will be timed just like the competitive race. If not racing, you get to enjoy ALL THREE support stations in Newton, Weston and Lewiston. There is 1,700 feet of climbing spread over 3 gradual uphill grades.
If you are not sure about the Century Fondo, we HIGHLY RECOMMEND this course instead.
The 104 mile Century Fondo is RECOMMEND to riders who can maintain an 18-20 mph average, or who will be working together in a pack ride this course. There usually is a building thermal-wind out of the south that makes getting back from Malad tough. 3,496 feet of climbing.
Please note, our 75-mile course is a fantastic alternative, plenty of flats and hills, and a beautiful course with a lot of open roads.
10th Anniversary Cycling Kit
To celebrate the 10th Anniversary, the Cache Gran Fondo are offering riders their choice of a matching cycling hat, event t-shirt, or a pair of cycling socks as part of their entry. All items will be ready for collection at packet pick-up/registration.
Jerseys, shorts and bibs are available for purchase and will be ready for collection at registration/packet pick-up, but you must pre-order before May 25th, 2021. Ordering close to the event will mean sizes will be limited, so act quickly, (sold out last 3 years in a row).
All kit can be chosen during registration and at the online store too. Click here for sizing.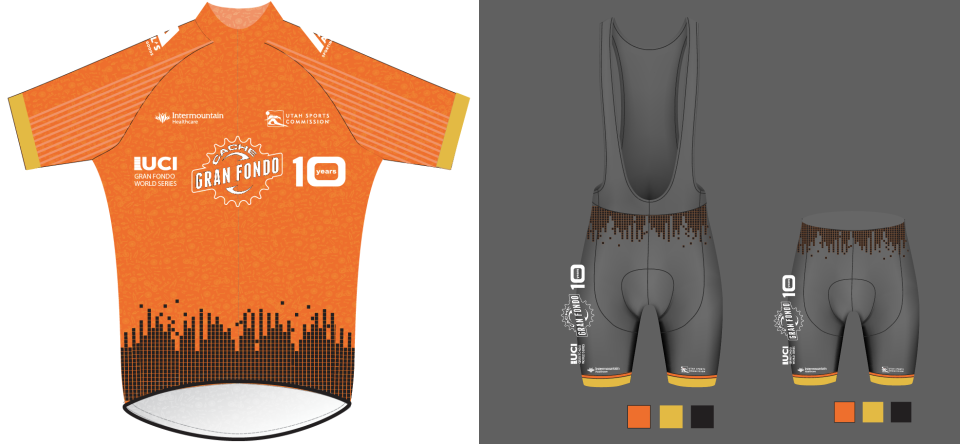 2021 UCI Gran Fondo World Series Qualifier
The 75-mile course has been chosen as the official race distance for both the 2021 UCI Gran Fondo World Series and the 2021 Colnago USA Gran Fondo National Series qualifiers. The race distance will be professionally timed.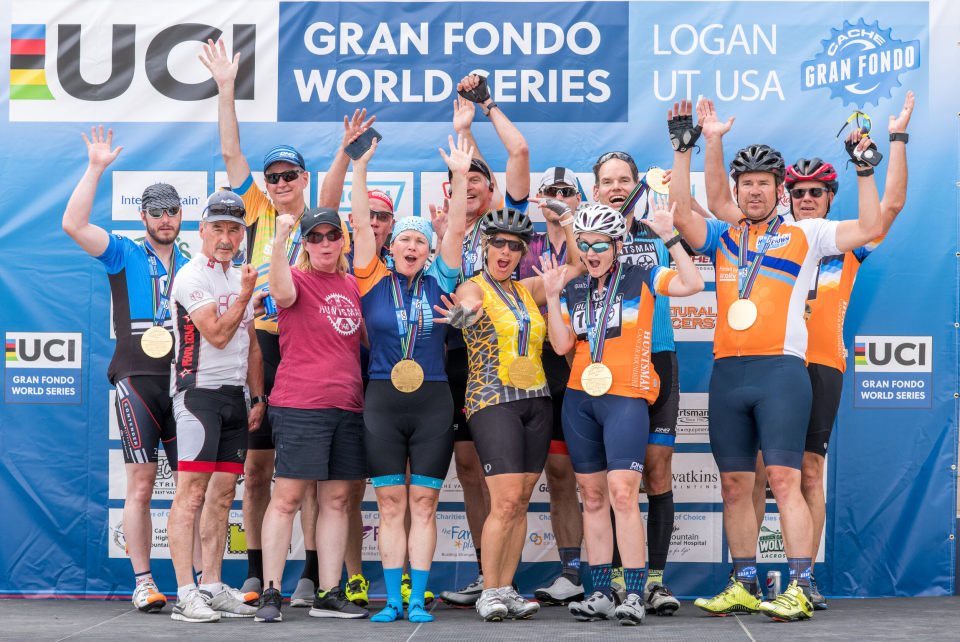 For the fifth year in a row, the UCI Gran Fondo World Series returns to the U.S. and the third year at the Cache Gran Fondo, one of only three qualifiers in North America.
2021 UCI Gran Fondo World Championship
Istocno Sarajevo (East Sarajevo) in Bosnia and Herzegovina will be the host city of the 2021 UCI Gran Fondo World Championships this October 6-10, 2021. The time trial is 20km long and takes place in Pale, not far from Sarajevo. It's an out-and-back loop with 270m of elevation.
The Gran Fondo and Medio Fondo courses are challenging, with 30km of flat riding around the airport before going onto a local circuit of 37km that needs to be ridden 1 1/2 times for the Medio Fondo and 2 ½ times for the Gran Fondo before heading up the climb to finish at an altitude of 1,590m in Jahorina where the 1984 Winter Olympics took place. Total elevation for the 99km Medio Fondo is 2,470m while the 136 km Gran Fondo has 3,420m of climbing.
For more information regarding the UCI Gran Fondo World Championships, please go to: http://www.ucigranfondoworldseries.com
Colnago USA Cycling Gran Fondo National Series Qualifier
The Cache Gran Fondo is an official 2021 GFNS event. This includes an opportunity for riders who participate in Cache Gran Fondo to earn Series Points and qualify for the 2021 USA Cycling Gran Fondo National Championship, which will be held on July 18, 2021 in Asheville, NC. Scoring for GFNS points at Cache Gran Fondo will be determined by adding each riders' overall Start-to-Finish time with their segment-times. Age-groups for scoring will be matched to GFNS age-groups and may not follow the same primary age-groupings used at the Cache Gran Fondo. Specificity calculation for GFNS placement and points will be calculated in the following way:
- Classic Fondo Route. Cache Gran Fondo has designated their 75 mile course as the qualifier and will count the 1) Start-to-Finish time + 2) KOM/QOM Climb segment times + 3) Sprint segment = the competitive time for GFNS Gran Route placement and points. Prizes will also be awarded for segment wins as well as overall.
- The Century, Medio and Piccolo Routes will not be competitively timed for GFNS Route placement and points. All riders will be eligible for prizes based on random drawing throughout the day.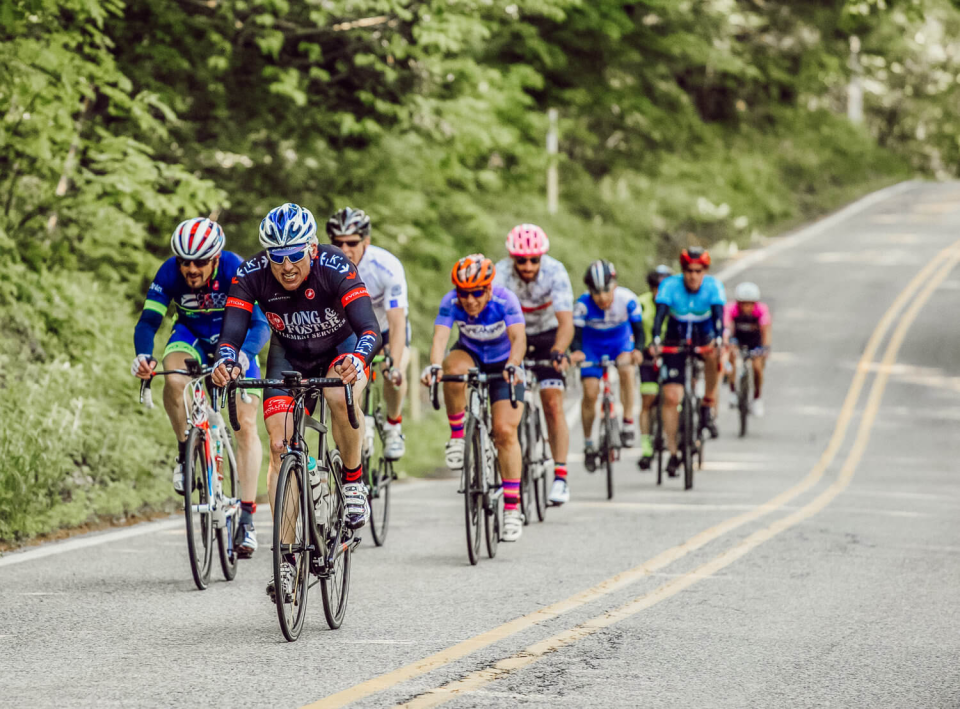 Save $25 on Registration
All Gran Fondo Guide fans and followers can save $25 using our special discount code!
Use 'FondoGuide21' on checkout when your register online at https://www.bikereg.com/utahcachegranfondo21
During the pandemic the Cache Gran Fondo offers a generous deferral and refund policy, just in case.
For more information, please visit: https://www.cachegranfondo.com

Benefitting Local Charities
The Cache Gran Fondo has been a way to generate donations and raise awareness for charities and local causes.
The Cache Gran Fondo will make matching donations to its chosen charities The Family Place, Cache Valley for Hope' and the Cache Valley Mountain Bike Team.
We invite you to get involved with the fundraising opportunities during registration. Thank you in advance for your generosity and support.