Unofficial Mixed Surface Championship: The Union City Fondo Is Back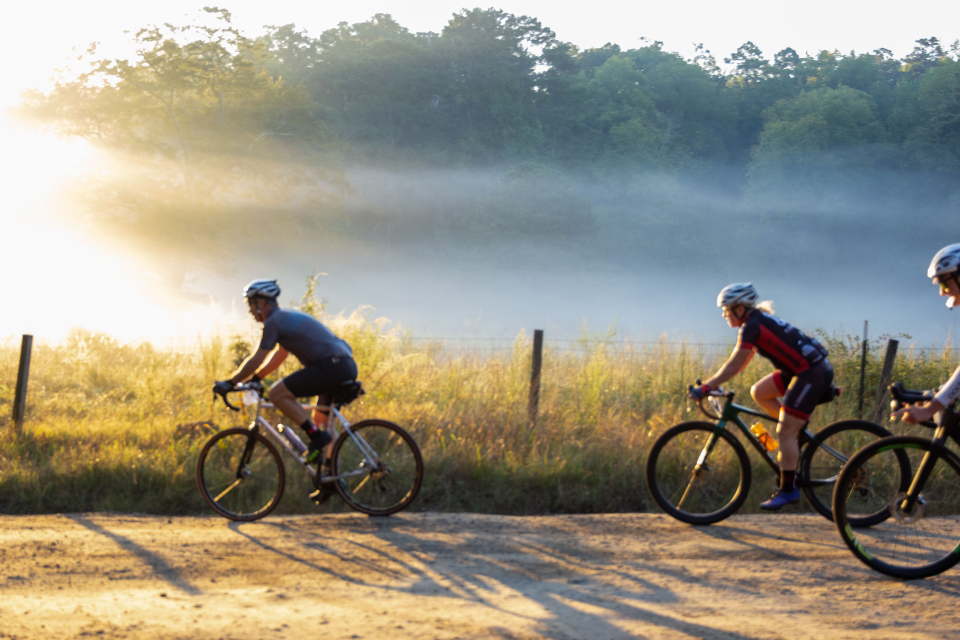 Imagine the best of the best gravel riders converging to compete in one beautiful Mixed Surface Fondo, in a location that's accessible and affordable—making it completely feasible for you to get there, whip their butts on a century ride through Georgia's horse country, collect your badass wrestling-style championship belt, and relax at a chill after-party with food, beer and massages.
If you imagine it hard enough (and start training immediately), it just might come true at this year's Spin the District Union City Fondo & Gravel Grind. Located just outside Atlanta, the event will mark its third year this October. With several mixed-surface and road routes to choose from and top gravel riders from around the country coming in to compete, this could very well be the season's unofficial mixed surface national championship.

All the Gravel You Can Eat
Georgia has some of the best gravel in the U.S., and these Gravel Grind routes are a delectable mix of gravel, asphalt, water, grass, barriers and run-ups. The last UC Fondo ToughSkin route was 150 miles and over 10,000 feet of climbing, 70% gravel, each mile an arduous, soul-satisfying experience. This year's ToughSkin Open is rumored to be closer to 100 miles, but every bit as scenic, liberating, grueling, and gnarly—with a few extra obstacles thrown in for "funishment."
By making use of everything Mother Nature has provided and throwing in a few manmade obstacles for good measure, this Gravel Grind makes it possible for all types of bikes to take the crown. It's up to the riders to decide whether Road, Gravel, Cyclocross or MTB will be the key to success. Expect at least one time segment per discipline plus multiple gravel segments, guaranteeing every bike its time to shine. However, only the first-place 100-mile finishers (one man and one woman) will take home a belt.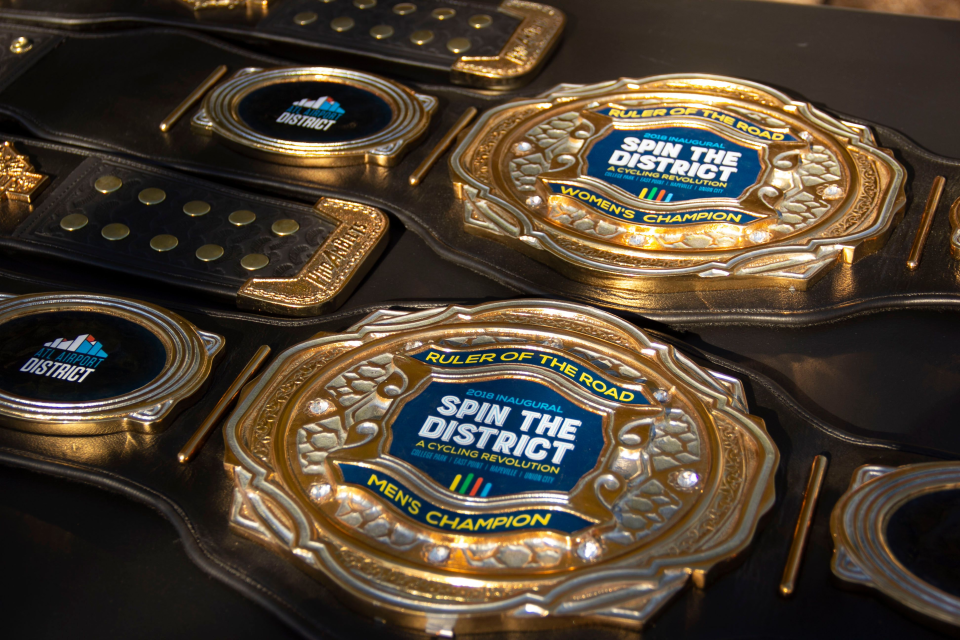 Your Chance to Best the Best
Spin the District ensures worthy opposition in our 100-mile ToughSkin Open mixed surface ride by inviting past champs to register for the event free of charge. Complimentary registration is gifted to up to 100 entrants who have placed in a 60-mile-plus U.S. race in the last two years (the first 50 men and 50 women to register with top-five finishes between September 2019 and August 1st of this year). With all that talent in one place, it's a great chance to ride hard and see how you measure up.
If you believe you qualify for free entry into the ToughSkin Open, email the organizers (granfondo@spinthedistrict.com) with proof of your results and head to Atlanta this fall to test your mettle in a championship-quality field.
Road Routes in Every Size
In addition to amazing gravel, the Union City Fondo offers three buttery-smooth asphalt rides along gorgeous rural roads: the Velour30, Rayon60, and Polyester100. The Polyester100 offers time segment challenges as well as men's and women's first-place belts; the Velour30 offers a peaceful day out and the satisfaction of a job well done, and the Rayon60 is (you guessed it) somewhere in between. Considering that the average October day in Atlanta sees a high of 74° and a low of 50°, we're in for a glorious time no matter the distance.
Having both gravel and road events at the Union City Fondo, plus all the distances to select from for each, creates a range of intensity that really runs the gamut from Mad Max all the way down to Pee Wee's Big Adventure. You can't beat that for options.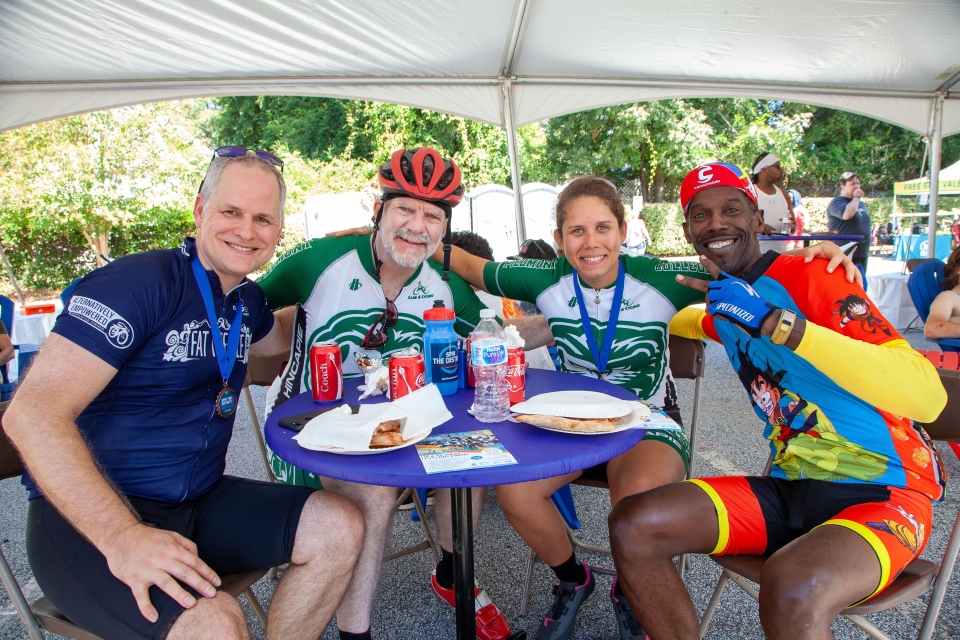 It's Not Over Until Several Hours After It's Over
When the ride ends, the party is just beginning. Roll through the finish line into the Spin the District rider party, featuring massages, food, beer, music and camaraderie. You can leave your black tie at home—this one is strictly come-as-you-are, sweat and grime encouraged.

Easy Access
The Union City Fondo & Gravel Grind is as exhilarating to ride as it is easy to get to. Because the event is only a few minutes outside Atlanta, it has all the advantages of an international travel hub despite being on quiet, rural back roads. Hop on the highway or fly into Hartsfield-Jackson Atlanta International Airport from virtually anywhere. You can even book a hotel room in Atlanta's Southside suburbs (way cheaper than in the city) and stay in style.
Since the Spin the District Event Series is sponsored by the area's convention bureau, they've collected a list of hotels close to the event with competitive rates and package offers.