Sarah Sturm and Aris Sophocles rock 2022 Gorge Gravel Grinder
The Oregon race saw a 200 percent increase in female participation this year, as well as the debut of Special Blend Gravel, a women's gravel camp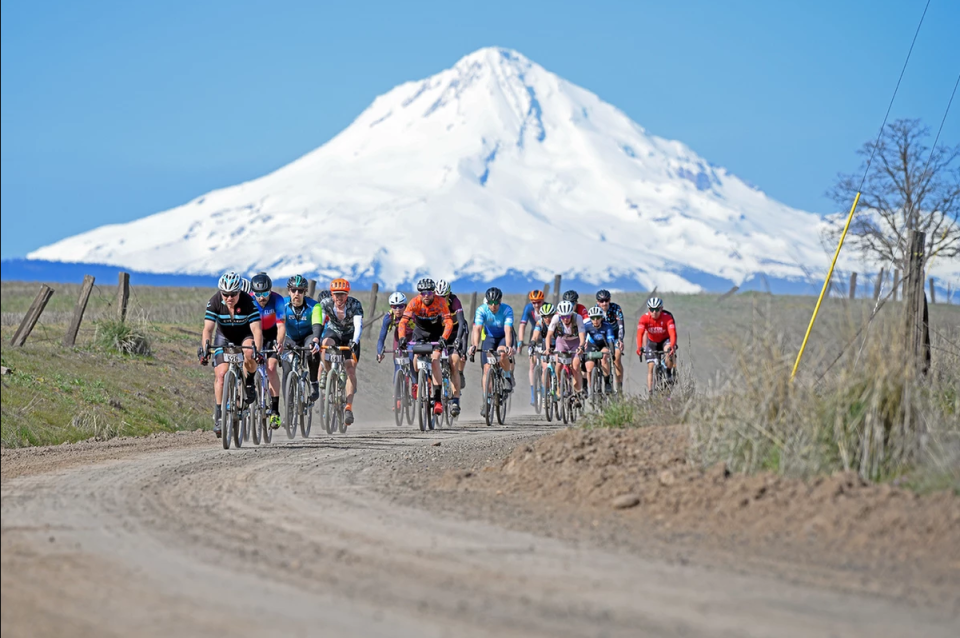 33-year-old Sarah Sturm, who races for Specialized and Rapha, won the 93-mile women's race with 7,300 feet of climbing on fast-rolling roads at the Gorge Gravel Grinder in Dufur, Oregon.
The race kicked off the summer-long Oregon Gravel Grinder Series presented by Breakaway Promotions. Sturm's time of 4h 36m 09s put her on the podium ahead of Sarah Max (Argonaut Cycles) and Flavia Oliveira (Excel Sports).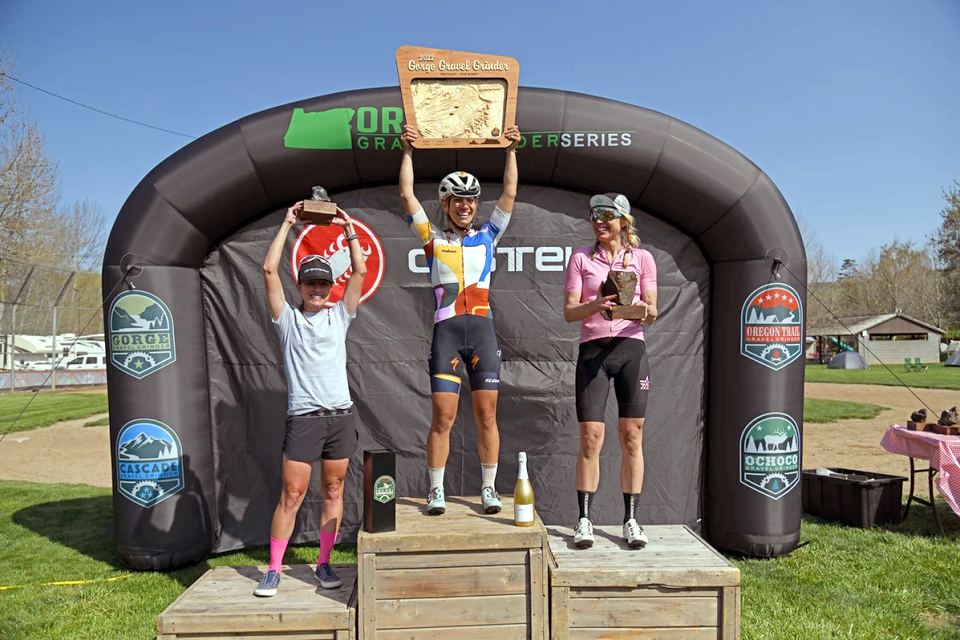 Aris Sophocles (Evolution/Project Bike) of Bend finished first in the men's race, with a time of 4h 13m 04s ahead of Stephen Mull second (Canyon/Velocio) and Kenneth Rizer (Premier Racing) in third.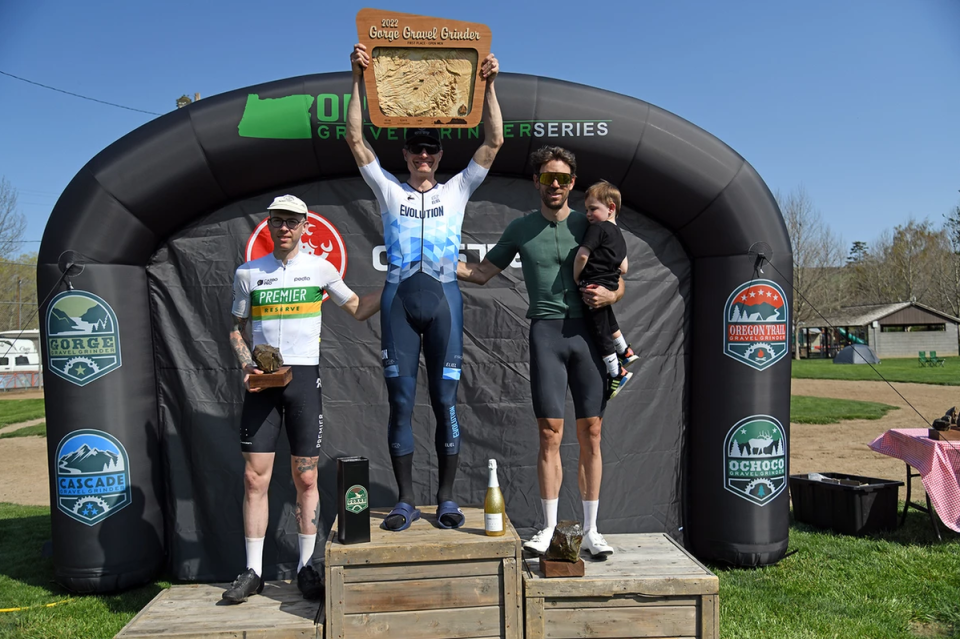 In the 67 mile Medium Grinder, Evelyn Boling (Fast Fun Nice p/b Campfire Endurance Coaching) was fastest for the women and Luke DeMoe (Landspeed's Fix) for the men.
In the 52 mile small Grinder, Andria Theron was fastest for the women and Casey Collier fastest for the men.
There were a total of 707 registrations, with a 20% increase in female participation, a 200% increase over 2019.
Riders from 19 states were represented with the most riders from Oregon, Washington, California, Idaho and Colorado.
Over 74 volunteers and staff from Breakaway Promotions supported the riders, Including students from Dufur School raising money for the Ranger Pride Education Foundation (send them a tip donation here!)
Participants raved about the superb aid staions packed with Bananas, Oranges, Rice Krispie Treats, Granola Bars, GU Energy Products including Tabs, Gels, Roctane and of course the legendary Coffee from Autobahn Coffee & 27 gallons of Rad Chad (drip & espresso).
There were also New Belgium Libations on tap at the finish line too!
Click here for the full 2022 Gorge Gravel Grinder Results - https://my.raceresult.com/198454/results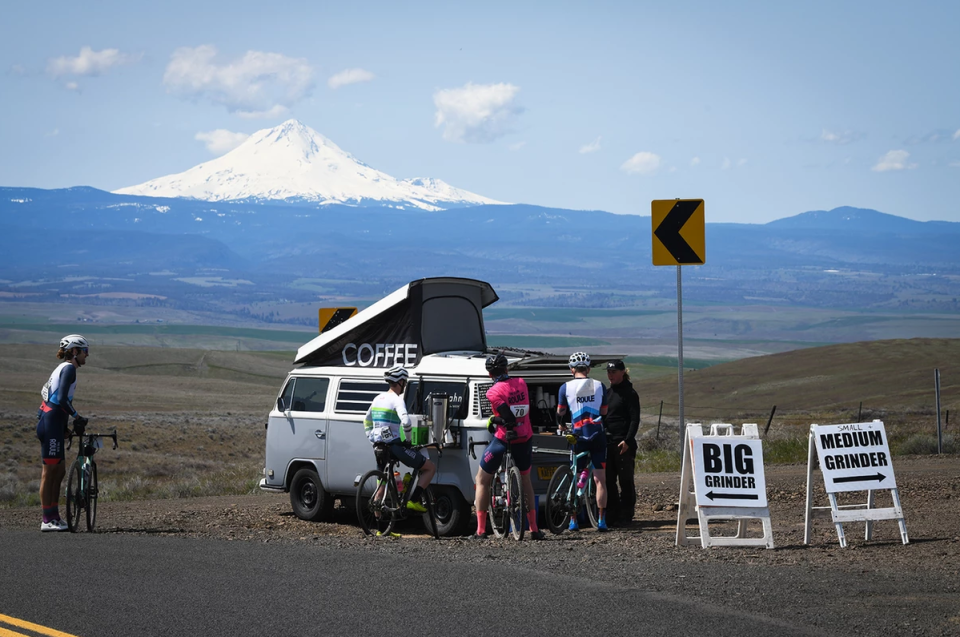 Loved the Gorge?
Join Breakaway Promotions for the Cascade Gravel Grinder in Bend where you can join them for one, two, or three days of gravel greatness, May 13-15th!
Get 10% off of your Cascade Registration or any of the series events now through April 30th, 2022 with the code: GGG-THANKYOU

2022 Gorge Gravel Grinder Photo Gallery
All photos credited to Adam Lapierre.