FoCo Fondo Expands Non-Binary Initiatives for 2022
2022 sees an expansion for non-binary initiatives. 2021 was the first year FoCo Fondo offered a non-binary category to create a space for riders who don't easily fit into the historical men's and women's category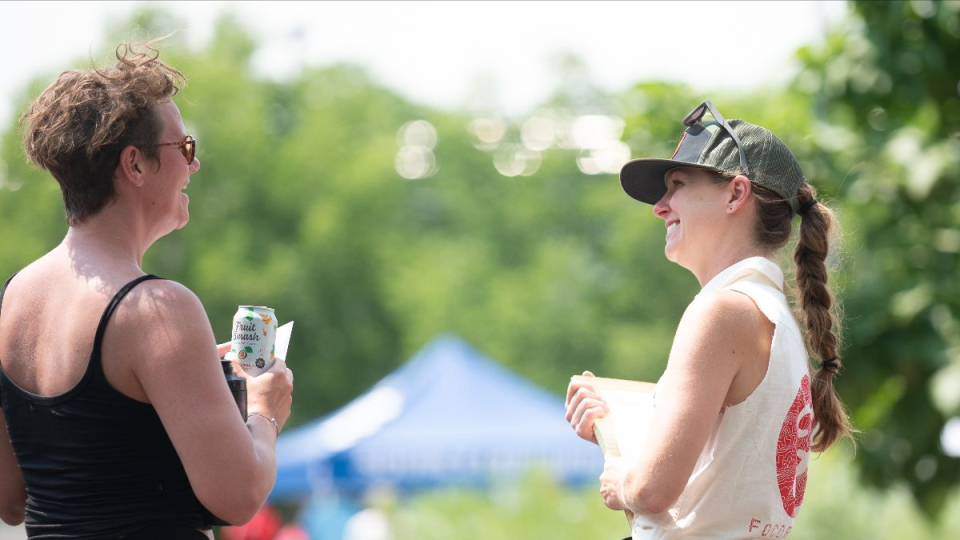 FoCo Fondo, born from a place of expanding routes and adventures since 2015, has continued to expand its initiatives to ensure that all athletes feel welcome to pick up a gravel bike and push their limits. One area, with the support of the community, is with its non-binary initiatives. FoCo Fondo believes that bikes, no matter consuming them for fun, competition, or travel are for everyone.

2022 sees an expansion for non-binary initiatives. 2021 was the first year FoCo Fondo offered a non-binary category to create a space for riders who don't easily fit into the historical men's and women's category. 2022 sees an added matched prize purse of $3000 from Fat Tire for the non-binary category for the 145-mile Triple Dog Dare you route. This brings the total prize purse to $9000 across the men's, women's, and non-binary category and split between Top 5 riders in each category.

In addition, FoCo Fondo offered a Non-Binary Entry Program for 2022 complete with housing from Fat Tire. This program partnered with non-profit Stamina Racing Collective and local athlete Bethel Steele to create a welcoming space for these athletes to come to FoCo Fondo, engage with other non-binary athletes and the broader cycling community. "I can only speak to my own experience navigating the sport as a woman to a professional level, but I couldn't get to where I am today without support for housing and entries through the years. And although no program is perfect, this is a nod to these athletes to let them know that we see them and want them to be able to compete in cycling," says Whitney Allison, one of FoCo Fondo's two event coordinators.

There are several events the weekend of the Foco Fondo that will be put on with non-binary athletes in mind. On Saturday July 23, there will be morning coffee and FoCo Fondo-themed donuts at Foco Doco. Foco Doco is a local donut shop owned by a Meghan Barghols, a queer woman who has used her platform to create community. That night there will be a special dinner hosted by Bethel Steele for non-binary athletes. On race-day, Sunday, July 24, the Happy ENVE After Party will take place at The Lyric. The party will include a showing of reality series All Terrain Bicycle Challenge with local non-binary contestant Bethel Steele. All of these events, minus the dinner, are open to all athletes.

FoCo Fondo hopes to continue to evolve each year to help riders stay on their bikes, push their comfort zones and have a ridiculously fun time doing it. Key partners like Fat Tire, Stamina Racing Collective and local advocates like Bethel Steele are essential for its continued success. It is our hope that these new initiatives will help create the inclusive space the FoCo Fondo aims to achieve and that the cycling community, locally and more broadly, will grow in the process. The FoCo Fondo is a fun cycling adventure for all.
FoCo Fondo is a part of the Bike Sports family, a funky fun bike brand by long-time professional bike racers and current gravel athletes, Whitney and Zack Allison.
Whitney recently came 4th overall at 2022 UNBOUND 200 mile gravel race with a blazing time of 10h 57m and partner Zachary came 83rd overall in the in pro men's race in a time of 12h 20m.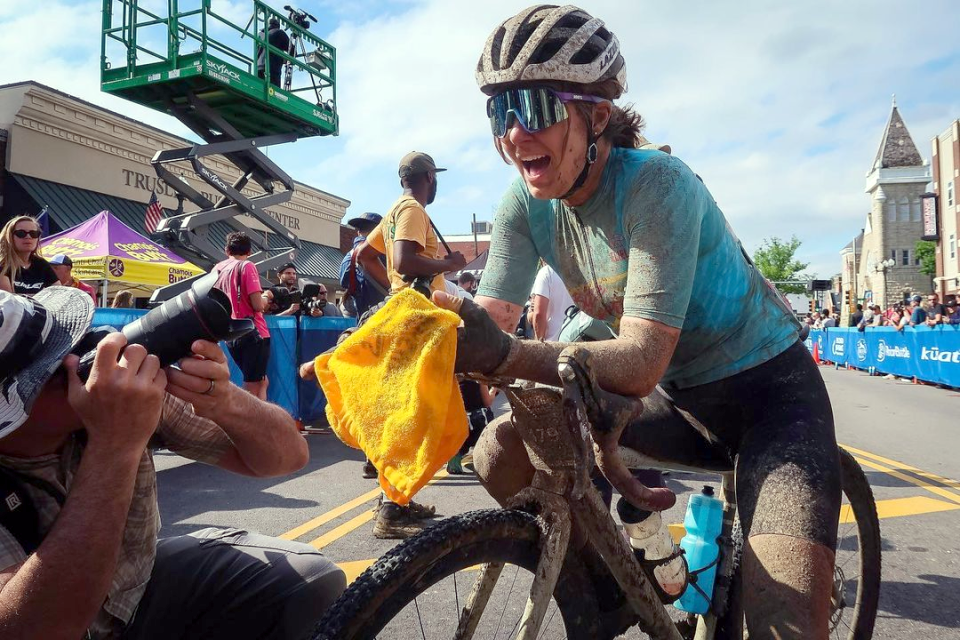 Photo: Whitney Allison came 4th overall in the women's category at the 2022 UNBOUND 200 mile gravel race in Kansas, she is one of America's top female gravel racers
Bike Sports is committed to expertly guiding your two-wheeled experience. From fuelling the fun to pushing limits, we believe in a bike's ability to open opportunities and realize dreams. While the industry is full of noise, wrong turns, and potholes, Bike Sports paves the way to a funky fun cycling adventure for all.
This is not an old, stodgy, leather chamois, road race ride. This is a foot out, flat out, dirt, gravel, mixed terrain, make it to the finish and win a bolo tie kind of event. Ride it, race it, or something in between. It's an event for the people…the bike lovin' people.
The 2022 theme is a dare with a smirk: Do It, You Won't.
Learn more at focofondo.com.